Plastic Injection Moulding

Plastic Injection Moulding Manufacturing Experts & Bespoke Plastic Injection Moulding Specialists
Call 0121 544 5808 Today
Various Gauges/Thicknesses
Plastic Injection Moulding
Stephens Plastic Mouldings is part of the Stephen Group enterprise. It was initially set up as a result of sister company, Stephens Gaskets, buying in plastic shim – which is a plastic moulding. It was decided that why buy it when you can make it. Therefore, Stephens Plastic Mouldings was born.
Highly Experienced Team
Our team has been manufacturing mouldings for customers for a number of years, and has over twenty years' experience across the team. Since the inception of Stephens Plastic Mouldings, the business has grown and grown. Initially employing two people and one machine there is now a workforce of nine people and thirteen machines. This includes a 350 ton injection moulding machine specially imported from Germany. The machine has exponentially increased capacity of production and ability, to produce a wider range of components for customers.
Producing a Wide Range of Components
As part of our growth, we have been able to develop our skills in new and more diverse areas of mouldings. These range from automotive, through to medical uses. We are equally dedicated and committed to all stages of the manufacturing and design process. Our involvement can start at the preliminary design stage of the component.
Beginning To End Service
We therefore offer a beginning-to-end service, from the initial design process through to the production of the moulding. Within this, we are able to offer advice on tooling and how best to manufacture the part to keep costs down. As well, we can offer advice on the design process by advising what is achievable on a cost basis.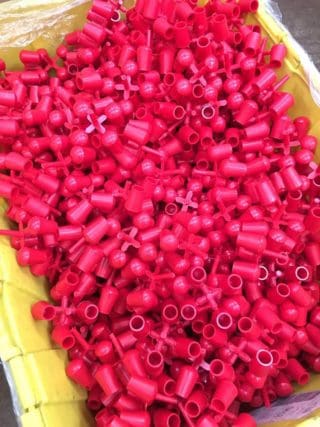 Supplying a Wide Variety of Industries
So many everyday objects are made by the process of plastic injection moulding, ranging from bottle caps to pieces of furniture. In the industry, a number of mechanical parts are manufactured by plastic injection moulding. These include car body panels, automotive dashboards, as well as smaller components such as spools are all created using plastic injection moulding.
Benefits of Plastic Injection Moulding
Reduced costs – plastic injection moulders allows for mass production on a very cost-effective scale and means low labour costs
It's fast– plastic injection moulding is a fast production method, another factor that helps to reduce costs.
It's accurate – a plastic injection mould is produced to the highest levels of precision and often requires minimal finishing.
Reduced waste – the plastic injection moulding process is extremely efficient as very little of the raw material is scrapped or wasted.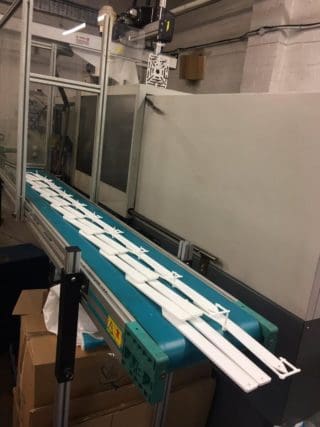 Injection Moulding Process
The process of plastic injection moulding starts with the heating of the material. The material can be either thermoplastic or thermosetting plastic. The material, which starts out as granules, are heated in barrels until the plastic is hot enough to become liquid. In liquid form, it is then directed into mould cavities. Once in the mould, the plastic is cooled and allowed to harden into the mould to form the desired component. Moulds are designed by industrial designers, which are then produced by mould makers or tool makers using metal, aluminium or steel.
Call Us Today
At Stephens Gaskets, we offer a beginning to end service, from the initial design process through to the production of the plastic mouldings. We can design, create, innovate, manufacture and deliver whatever product you require. As a Stephens Gaskets customer, you will benefit from our extensive experience as plastic injection moulding experts as we provide solutions to the continually changing industry.
SALES & GENERAL ENQUIRIES EMAIL sales@stephensgaskets.co.uk 0121 544 5808
We can offer advice on tooling and how best to manufacture the part to keep costs down. We can also advise on the design process by advising what is achievable on a cost basis.
See www.stephensplasticmouldings.co.uk for more information.
Stephen Plastic Mouldings are proud to have spent over twenty years in the industry, designing and manufacturing plastic injection mouldings for an extensive range of industries and clients. While originally starting off small with a team of just two people and one machine, we have expanded over the years to a workforce of nine people and thirteen machines. In this time, we have increased our capacity of production alongside developing our capabilities. We can now produce an even wider scope of components. We dedicate ourselves to your project from start to finish. As well, using our expert knowledge will ensure your moulding is rich in quality, efficiency, and won't let you down.
Stephens Gaskets has over two decades of experience in the plastic injection moulding industry. We create high quality moulds and products for a wide range of products. As leading experts in the industry, we strive to keep up with the continually developing technology. We have our very own suite of state-of-the-art equipment to help design and manufacture plastic injection moulds to the highest standards. Plastic moulding is one of the most economical ways of manufacturing products. This is why we offer our services at extremely competitive prices. With Stephens Gaskets, you can relax knowing we will meet your requirements fast and efficiently without compromising on quality and value.
Stephens Gaskets are experts in both plastic injection moulding and the manufacturing of shim washers.
Features:
Fast Production
High Levels of Precision
Very Cost Effective
End to End Service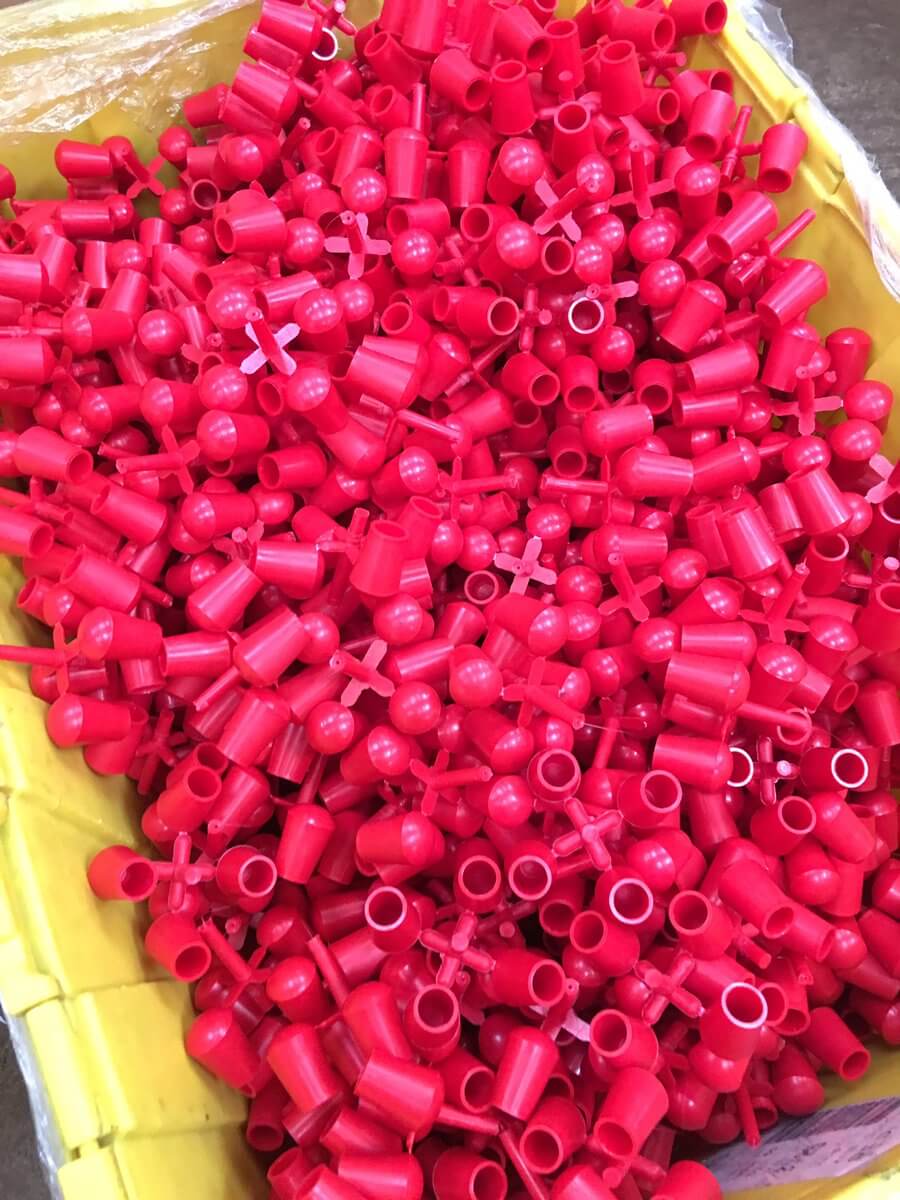 Plastic injection moulding is a type of manufacturing process that can be used to create bulk batches of the same product. Here at Stephens Gaskets, we are proud to be able to offer a bespoke plastic injection moulding service that can be used to create an all manner of different products.
Plastic injection moulding works by pouring a liquefied form of plastic into a pre-made mould of the desired product. Once the plastic has hardened, it can be taken out of the mould to form a component or part. It is a fast and simple way to gain consistent results, and it is used across a wide range of manufacturing industries. As one of the main processes for producing plastic products, it is commonly used to create parts such as cookware and children's toys. The benefits of plastic injection moulding production are that it is a fast process, with high production capabilities with a comparatively low cost. The method also uses low labour costs, and minimal scrap losses.
Here at Stephens Gaskets, we can help your plastic injection moulding process by designing and manufacturing the moulds used to create your products. From chopping boards, to plastic assemblies, we can manufacture bespoke moulds that can help you produce flawless and consistent products time and time again.