Various Gauges/Thicknesses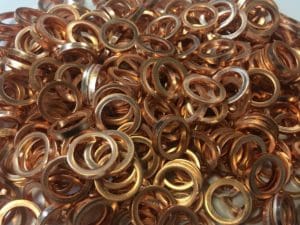 Shims, including copper shims, are most commonly used to help fill small gaps and spaces between objects or parts of objects. They help to ensure a good seal and reduce instances of erosion, amongst other things. For example, if two parts are connected and are subject to wear and tear, a shim can be used between them to take on this wear and tear. This is particularly helpful if the shim is made of a softer material.
In addition to this, shims can be used for making repairs and replacements much quicker, easier and more cost effective.
Copper Shims Advantages
Another advantage of shims is that parts can be manufactured imperfectly. This means that the meeting of two parts need not be watertight or perfect, as the gaps can be made up by shims. As a result, the cost of manufacture is lowered as the tolerances for gaps can then be much higher.
Absorbs Impact
One particularly soft metal used in the manufacture of shims and foil is copper. Copper shims act in the way described above. They allow parts of a machine to move or rub, with the shim absorbing the impact and abrasion. This, therefore, lowers the chances of the parts of the machine itself having to be repaired or replaced.
As a result, by simply replacing the relatively inexpensive copper shims every once in a while, major repairs and renovations are avoided. This minimises both the downtime and cost.
Highly Conductive
Aside from being a relatively soft and ductile metal, copper is also highly conductive – in both senses of electrical and heat transfer. As a result, the material is often used in cabling and the transfer of water. In the latter usage, copper does not react with water, therefore making it ideal for many types of pipes. It does, however, react with air and develops a layer of copper oxide when left exposed.
Copper Shims Availability
We have a number of different copper shims and copper foil available in most of the common sizes and gauges. Bespoke options are also available for customers who have a specific need or requirement.
Our long history makes us perfectly placed to be able to offer the ideal copper shims solution for any customer. Regardless of the quantity or type of order, we can help! Give us a call today to see what we can do for you.
Stephens Gaskets are experts at manufacturing a range of shims and washers, including shim washers.
Features:
Made to drawing
High quality manufacturing
Fast delivery
Quick lead times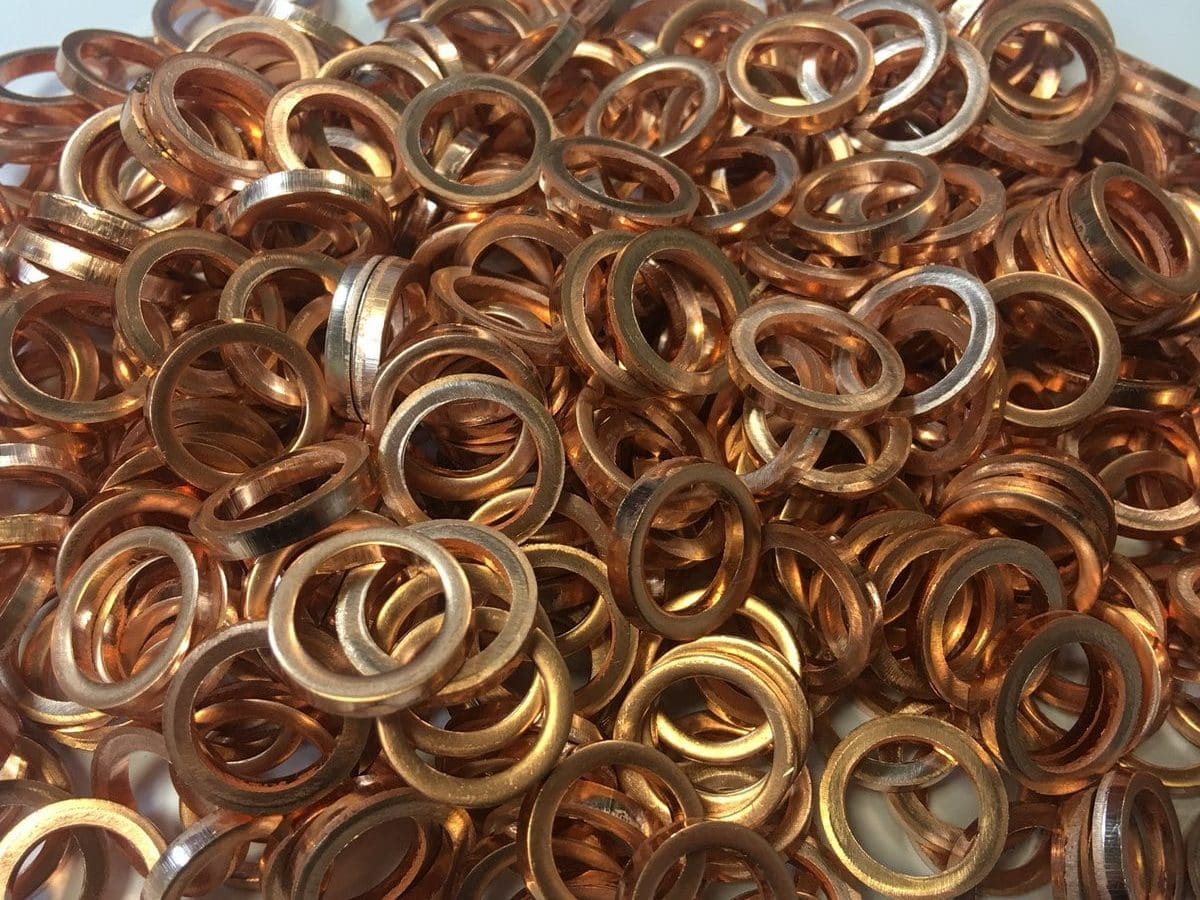 If you are looking for high quality and reliable copper shims, Stephens Gaskets can provide you with the perfect solution. With over 40 years of experience in shim manufacturing, we have got the skills, knowledge and facilities to create products. All of which, can meet a wide range of applications and industries worldwide.
Highly Conductive Material
Copper is a very reliable material to make shims from as it is soft, ductile and highly conductive of heat and electricity. Although it is conductive of heat and electricity, it does not react with copper. Therefore, it makes it ideal for use in pipes and other plumbing applications.
We Can Make it to Your Specifications
Here at Stephens Gaskets, we are leading copper shims suppliers. We proudly offer these products in a huge variety of thicknesses, dimensions and gauges. As a result, we can help our customers fulfil as many different requirements as we can. However, if you are looking for a specific non-generic size, we also have a bespoke service on hand too.
This service uses highly powerful and accurate laser cutters to create shims made to the customer's exact size requirements. With the many different options available in our copper shim stock, you'll find exactly what you need with us.