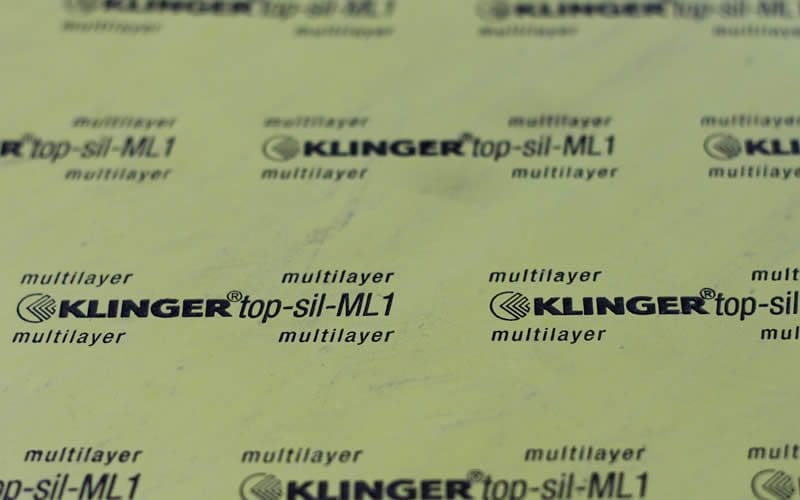 Various Gauges/Thicknesses
Various Gauges/Thicknesses
For a top quality, and long-lasting sealing material, look no further than KLINGER® top-sil ML1..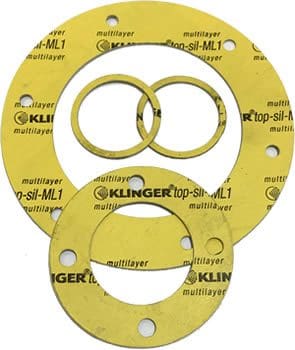 This material is a specially designed sealing material with multi-layers, an extended service life, and an improved flexibility when used in high temperature applications.
As one of the country's leading gasket manufacturers, here at Stephens Gaskets we are proud to be working with many materials from the KLINGER® range as the materials have a reputation for being reliable and high performing – and KLINGER® top-sil ML1 is no exception.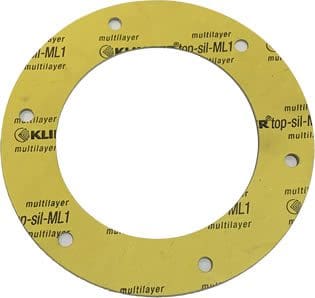 KLINGER® has combined synthetic fibres and various elastomers and bonded them together in a new multi-layer structure.
With a high permissible load, and the ability to stay pliable for even longer, it is easy to see why KLINGER® top-sil ML1 seals so well.
It has much less leakage in high temperature applications, and also has a very high load bearing capacity too. With so many desirable properties, it is suitable for use with oils, steam, water, gases, solut solutions, fuels, alcohols, moderate organic/inorganic acids, hydrocarbons lubricants, and refrigerants.
The layers in KLINGER® top-sil ML1 contain elastomers which are able to resist deformation under heavy load – due to a denser network formation. As a result, gaskets made from this material remain flexible but still retain their strength.
If you would like to find out more about KLINGER® top-sil ML1 gaskets, then get in touch with a member of our helpful and friendly team today.