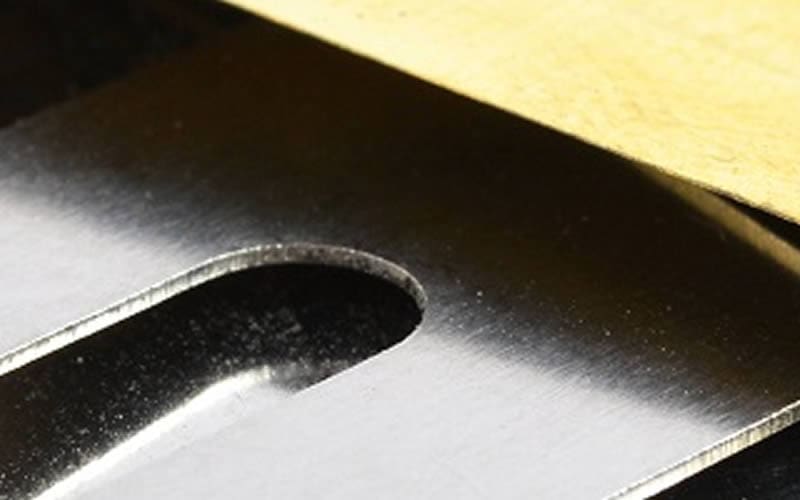 Various Gauges/Thicknesses
Various Gauges/Thicknesses
Stephens Gaskets is one of the country's leading manufacturers of precision machined components. We offer high quality laser cutting services to produce custom shims. We have been an established shim manufacturer since 1947, which means we have plenty of knowledge and experience when it comes to designing high quality components. Over the past five decades, our team, facilities and company as a whole has expanded, making way for new technologies and developments that increases our capabilities even more as a business.
Now, we are proud to have an incredibly flexible shim manufacturing service that is not limited to pre-cut shims. With a bespoke shim cutting service on hand too, the opportunities are endless at Stephens Gaskets.
Shim Uses
There are three core purposes for fitting a shim into a piece of machinery:
Tolerance Compensation
Precision Alignment
Wear Compensation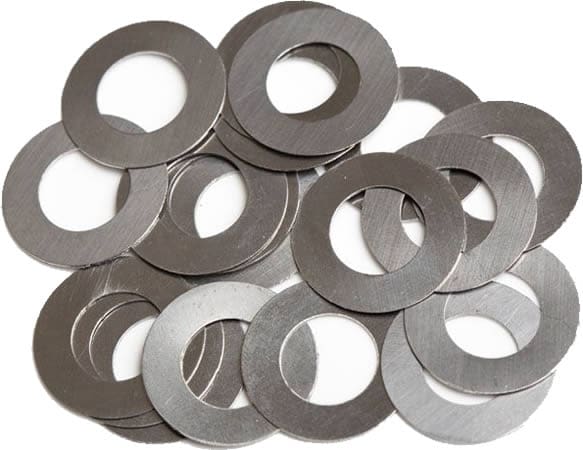 All three of these uses require the shim to be made to precise measurements in order to allow the shim to fit inside the machinery with ease. If the measurements are not the right size, the shim will be unable to offer the best performance.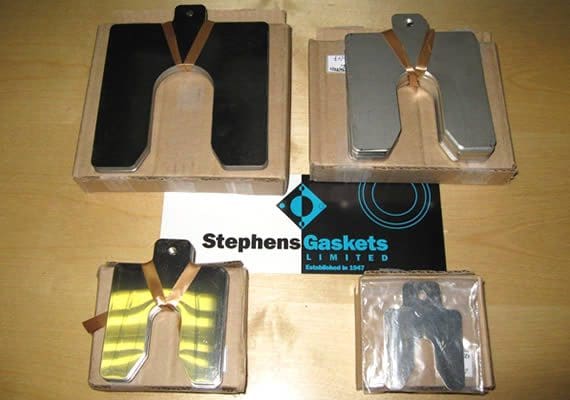 Laser Cutting Shims
Laser cutting is an advanced type of manufacturing that allows us to cut components into specific shapes and sizes using a highly powerful laser. The laser is controlled by computing technology, and each shim is cut from the chosen sheet material. We have batches of pre-cut shims in many different shapes, sizes, and thicknesses. However, we know that many of our customers will require more niche measurements – which is where our laser cutting service comes in. With our highly equipped laser cutting facilities here at Stephens Gaskets, we can create laser cut shims that are expertly tailored to the client's specific requirements.
The Process
To begin with, a member of our experienced team will work with you to determine the most appropriate size and shim material for your application. Once we have established the measurements and material, we input the measurements into our computerised technology which controls the laser cutter. The machine then directs these lasers onto the sheet material, cutting the desired shape and size of your components. Due to being computerised, the process is highly accurate, and can create both small and large batches of uniform shims.
The Benefits Of Laser Cut Shims
There are many advantages of laser cutting making it one of the most reliable forms of precision machining in the world.
High levels of accuracy – lasers can guarantee seamless consistency across every shim
Fast turnaround – laser cutting is a fast process, which means we can offer a quick turnaround without compromising on quality or accuracy
Economical – our machine calculates the optimum amount of components which can be cut from the shim sheet material. As a result, this minimises material wastage and ensures you get the best value for money. Due to the process being completed mostly through computerised technology, labour costs are low too.
Contact Us Today
With our laser cut shims, you can be sure to find exactly what you need with Stephens Gaskets. As experienced shim manufacturers, we will talk you through the entire process and help you determine the perfect sizes and materials for your application. If you would like to find out more about our laser cut shims, then call 0121 544 5808 to speak to a member of our helpful and friendly team.