Vibratory Finishing Service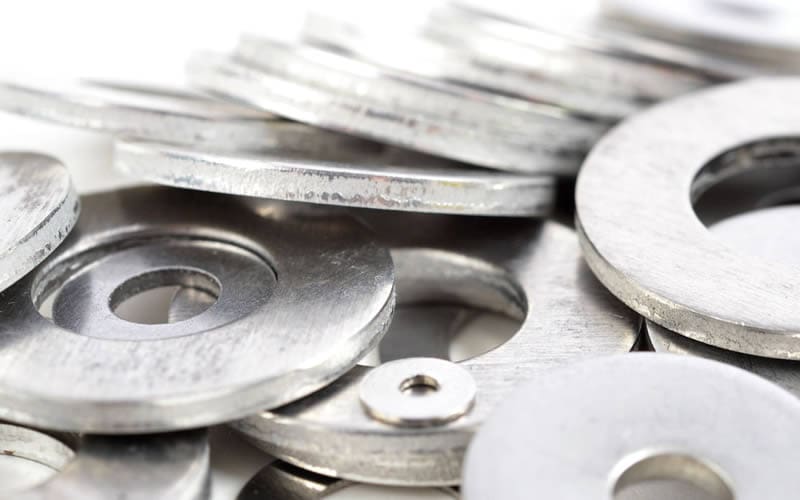 Various Gauges/Thicknesses
Various Gauges/Thicknesses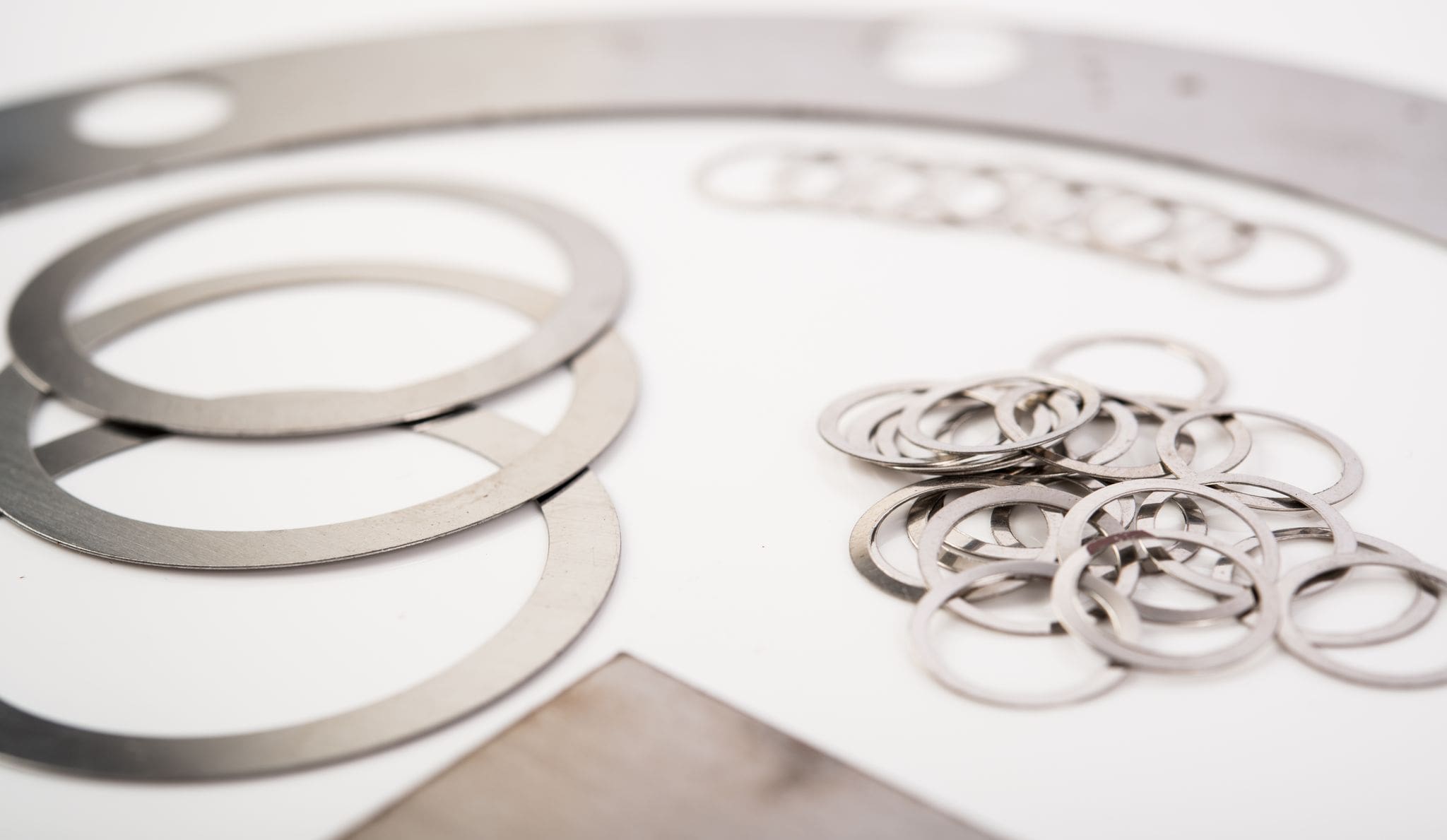 Stephens Gaskets is one of the country's leading suppliers of precision machined components. With over four decades of experience working in the metal industry, we have developed a wealth of knowledge when it comes to metal components. We have provided components to a wide range of industries and applications over the years, and alongside manufacturing shims, washers, and gaskets, we are alway proud to be able to offer metal finishing services too – such as vibratory finishing.
Vibratory Finishing: Explained
So what is vibratory finishing? Put simply, the process is a type of metal finishing technique used to remove sharp edges and rough surfaces from manufactured metal components. The process takes place by placing the components, abrasive media, and compounds into a vibratory tub or bowl. Once the vibratory machine begins to operate, the container turns and vibrates, this vibratory action creates a force which causes the media to rub and grind against the components. Depending on the size and volume of the components, a vibratory finishing cycle can take from fifteen minutes to as long as five hours.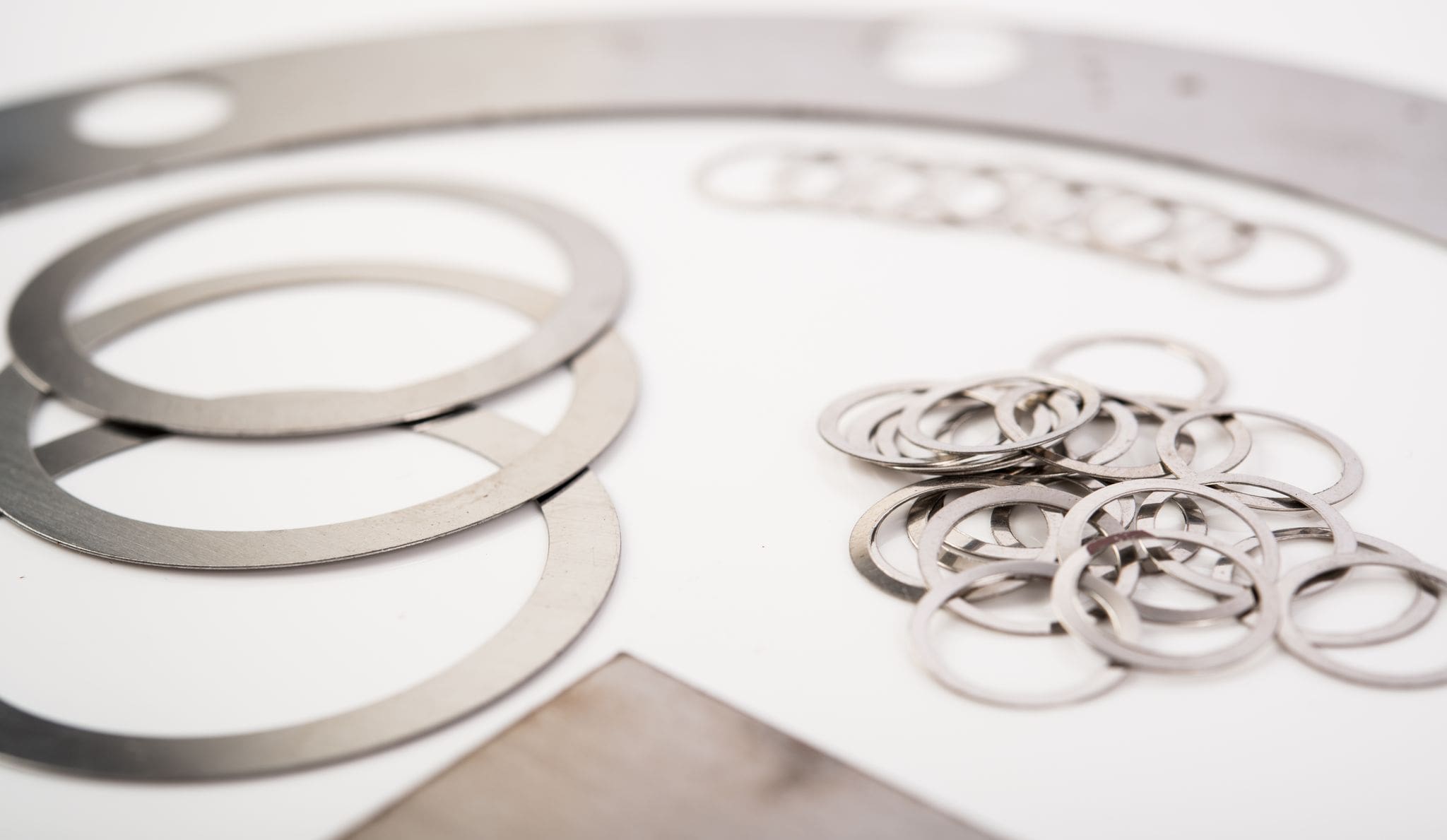 What Can Vibratory Finishing Achieve?
As a result of the vibrations and contact between the media and the compounds, vibratory finishing can achieve a wide range mass finishing applications such as:
Edge Breaking
Burnishing
Deburring
Cleaning
Polishing
Descaling
Surface Preparation
The Benefits
When executed by a professional vibratory finishing company, this metal finishing process can provide a wide range of valuable benefits. Due to the fact that you can submit large volumes of components at the same time, vibratory finishing is an incredibly cost-effective process which requires a minimal amount of labour. The process can achieve an incredibly smooth surface finish without causing extensive wear; as result, increasing the durability of the components which undertake vibratory finishing. The process is also very controllable, which means that you can always create a uniform finishing result.
Vibratory Finishing Services at Stephens Gaskets
As one of the country's leading suppliers of precision machined components, we understand the importance of achieving a perfect metal finish. Regardless of what you are looking for, the success of a vibratory process relies on the correct selection of media and cleaning compounds. With our expertise, we can ensure that these critical steps are executed properly. Using our experience, we can make sure the correct configurations are chosen, to prevent any lodging taking place and to ensure your components are finished to your exact specifications.
Unbeatable Metal Finishing
Based in Birmingham but serving worldwide, the team at Stephens Gaskets have established a stellar reputation as one of the leading suppliers of metal components and metal finishing services. We have the facilities and knowledge to be able to manufacture and supply the highest quality of metal components to a wide range of industries including the automotive sector. With a proven track record of supplying reliable and cost-effective solutions all over the world, you can trust Stephens Gaskets when it comes to vibratory finishing.
Call our team today on 0121 544 5808 for more information on how we can help you.