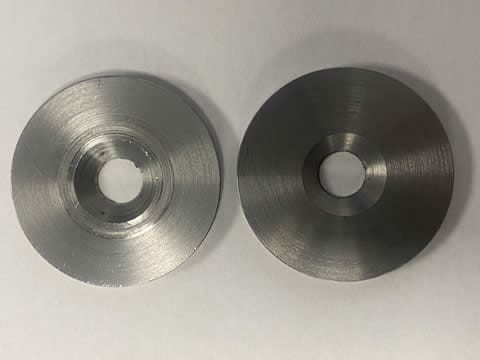 Shim Washer Manufacturing: Ready-to-Use or Made-to-Order Solutions for Every Need
Call 0121 544 5808 Today
Various Gauges/Thicknesses
Various Gauges/Thicknesses
Quality, Affordability and Fast Turnaround
Stephens Gaskets is a leading supplier of high-quality countersunk washers, manufacturing custom solutions for OEMs and businesses all over the world.
With over 70 years of experience in the industry, we have established a reputation for delivering top-quality products, on budget and on time, every time.
Fast Turnaround Times
We manufacture all of our countersunk washers on-site in our central Birmingham factory, giving us the capability to turn projects around and deliver them in unbeatable timeframes.
Our experienced team can handle any request, ensuring that your order is processed quickly and efficiently.
Quality Products, Affordable Prices
At Stephens Gaskets, we believe that quality products shouldn't come at a premium price. That's why we keep it simple and affordable for everyone and ensure that you get the best value for money.
Our minimum order quantity for shim washers is only £250, so even small projects can be accommodated.
Countersunk washers are available in what materials?
Most materials may be used to manufacture countersunk washers. This includes steel, stainless steel, brass, and aluminium.
What are the most common applications for countersunk washers?
Countersunk washers have several applications, including building, electronics, and manufacturing. Moreover, they are a necessary component in many goods and constructions.
The countersunk head design allows the washer to lie flush with the surface, resulting in a clean and consistent finish, which is very significant in situations where aesthetics are crucial.