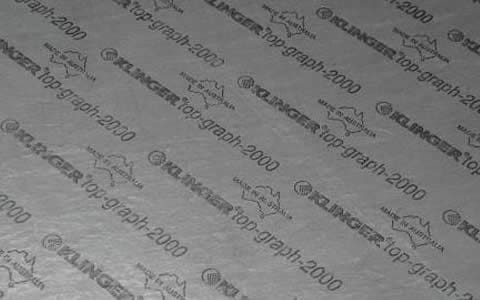 Various Gauges/Thicknesses
Various Gauges/Thicknesses
Here at Stephens Gaskets, we are proud to work with a wide range of high performing materials, including KLINGER®.
With a reputable reputation for quality, durability, and reliability, making components from this material is almost guaranteed to produce outstanding solutions every time.
KLINGER® Top-Graph 2000 uses a combination of expanded graphite and synthetic fibres to produce a revolutionary material to use for gaskets and sealing.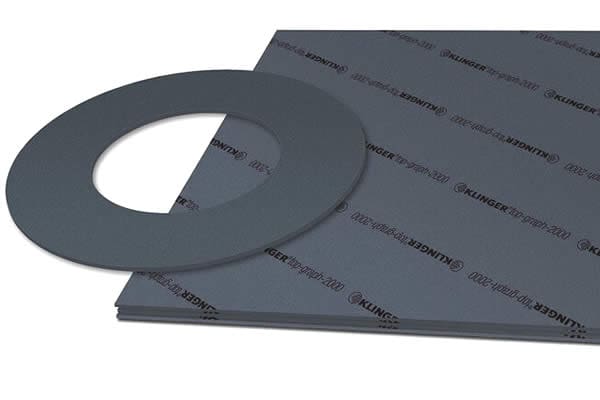 KLINGERSIL® is well-known for its ease of installation, cutting and handling. KLINGER® is well reflective of these aspects too.
However, to enhance the performance even further, KLINGER® Top-Graph 2000 combines them with an improved thermal and chemical resistance which comes from the graphite based materials. This means the material has outstanding flexibility and an excellent stability in steam environments.
Thanks to the materials' high load bearing capacity and its low embrittlement, KLINGER® Top-Graph 2000 is commonly used in steam and other sophisticated applications.
With decades of experience under our belts, here at Stephens Gaskets, we take pride in manufacturing gaskets for a wide range of industrial solutions. KLINGER® Top-Graph 2000 is just one example of the versatile and reliable gasket materials that we work with as a leading gasket manufacturer. We will happily talk you through all of the available options we have, with the option to utilise our custom gasket service too should you require any specific measurements.
To find out more about KLINGER® Top-Graph 2000, get in touch with our team today.