Ring Shims Precision Washers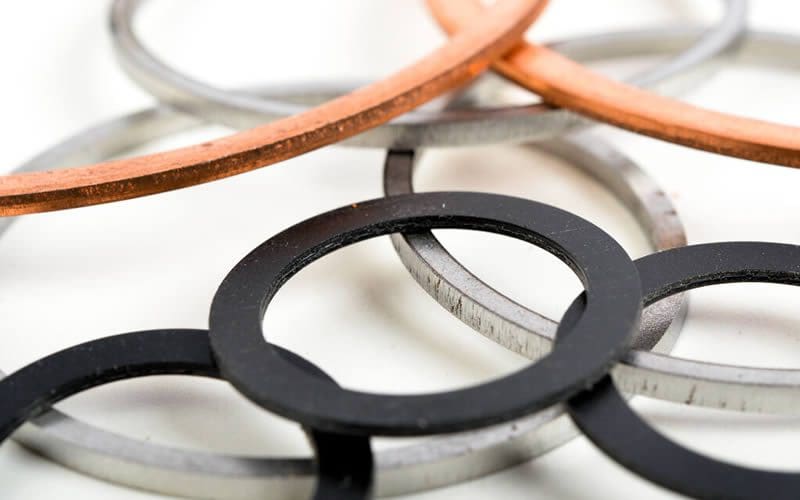 Ring Shim Precision Washers Manufacturing Experts & Bespoke Ring Shim Precision Washers Specialists
Call 0121 544 5808 Today
Various Gauges/Thicknesses
Various Gauges/Thicknesses
Stephens Gaskets are a leading supplier of ring shims, also known as precision washers. They are made from close tolerance materials, cut to meet drawing requirements or samples. Furthermore, we have hundreds of sizes available using our in-house tooling. In fact, standard and non-standard sizes are our speciality, with small / large quantities and a fast turnaround.
Large Volume Ring Shims
Moreover, where stock tooling is not available we can manufacture dedicated tooling to meet drawing requirements and provide PPAP quality levels. As a result, we can supply to spot ordering or scheduled requirements.
Materials:
.05mm to 1.5mm thick
Brass CZ108 H/H Grade
CS4 Hard Bright Mild Steel
Copper C101 H/H Grade
Stainless Steel 304 H/H Grade
Polyester Plastic
Gasket Materials
Aluminum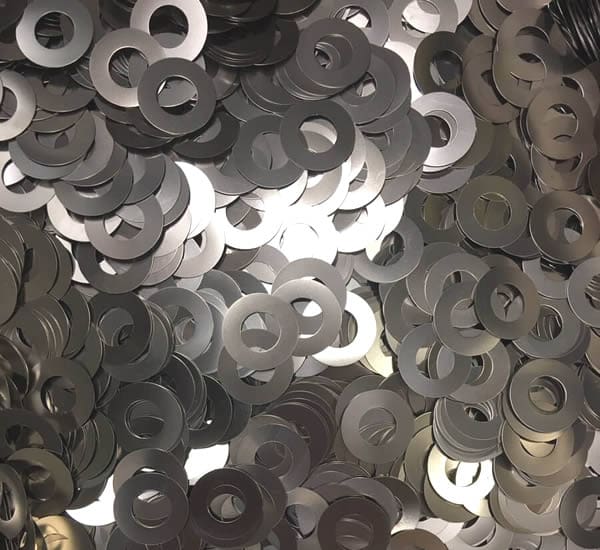 Also Available – Low Volume Custom Made Shims
If you have any questions regarding our ring shims, stainless steel shim washers or brass washers please contact us now.
Wide Range Of Ring Shims
Here at Stephens Gaskets, we are proud to offer a variety of Ring Shims, also known as Precision Washers.
Furthermore, these high quality, custom made Ring Shims are available in: CS4 stainless steel, 304 H/H grade stainless steel, Novus and other gasket materials. Additionally they are available in: C101 H/H grade copper, Cz108 H/H grade brass, aluminium and high performance polyester plastic.
In fact, we can manufacture Precision Washers in a variety of thicknesses, from 0.05mm to 1.5mm.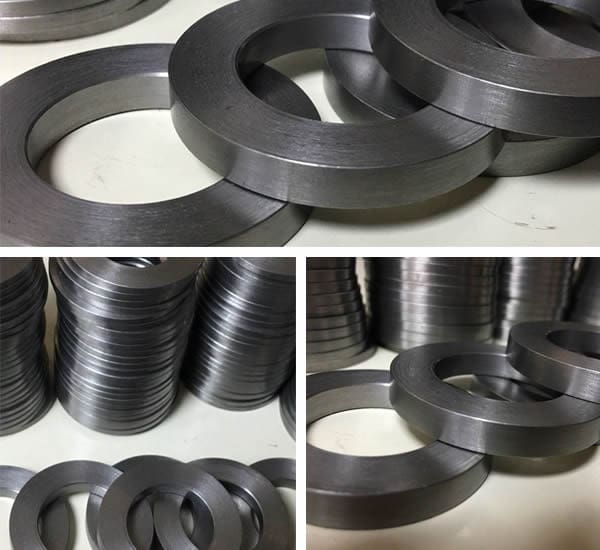 Ring Shim Precision Washers Supplier With 70 Years Of Experience
Stephens Gaskets has been producing washers, shims, and gaskets for nearly seventy years. So, you can trust us to manufacture a wide range of well-made Ring Shims.
All shims are designed specifically to meet your needs. Stephens Gaskets create Precision Washers to a quality you can trust. More over, we do so based on many years of experience of catering to every kind of industry.
To Your Individual Requirements
Our dedicated staff can work with a wide range of close tolerance materials. These materials are used create Ring Shims in hundreds of sizes, based on your individual requirements.
Standard and non-standard sizes are our particular speciality.
Worldwide Delivery
We can produce both high and low volume custom made Ring Shims, there's no end to what we can do! Just send us your specifications and we'll get right on it.
With worldwide delivery and a swift turnaround, we can cater for any size of order, from small-scale to large-scale batches.
In-house tooling means we can offer dedicated tooling, even where stock tooling is not available. Therefore, we can meet PPAP quality levels, even when supplying to spot ordering, drawing requirements or scheduled requirements.
Speak To Our Team Of Experts
If you want more information about our Ring Shims, Stainless Steel Washers or about any of our other high quality products, please don't hesitate to get in touch today. Our friendly and dedicated team will be more than happy to share their knowledge and expertise with you.
Shim Washer Manufacturers
Stephens Gaskets is a well-established shim washers manufacturers. We have over 40 years of experience producing high quality bespoke, and non-bespoke shims.
Industries include aerospace, automotive, engineering to list but a few.
Creating long-standing mechanical solutions is always at the forefront of our business. Therefore, we work hard to keep up with latest developments in order to continue supplying fit-for-use products. All of which are rich in design, quality and value for money.
Ring Shims At Stephens Gaskets
Our four decades of experience has meant that we have a wide understanding of mechanical solutions. We apply this to every strategy that is implemented within the business, striving to ensure every shim we manufacture is an accurate representation of our skills, knowledge and passion for this industry.
Read about the variations of shim washers we can produce below.
The Variations Are Endless!
At Stephens Gaskets, a leading manufacturer of shims, washers and gaskets, we strive to offer our customers variety.
Specifically, when it comes to purchasing mechanical components. If you cannot find what you are looking for with our pre-made sizes, our bespoke service is on hand to tailor products specifically to your needs. Our shim range is particularly extensive, covering all the standard materials, as well as the more premium types.
Highly Reliable Components From A Leading Supplier
Ring shims at Stephens Gaskets are a very popular choice. With our ability to manufacture them into hundreds of different sizes, you can trust us when it comes to providing you with the perfect component.
Stephens Gaskets are experts in the manufacturing of shim washers.