Various Gauges/Thicknesses
Amongst many other different types of material, we also manufacture aluminium shims and foil. This is due to it having a number of impressive qualities.
Aluminium is incredibly abundant, making up about 8% of the entire solid surface of the Earth. Furthermore, it's rarely found in its pure, native form, due to being so reactive. Therefore, it is most commonly found in a number of different minerals.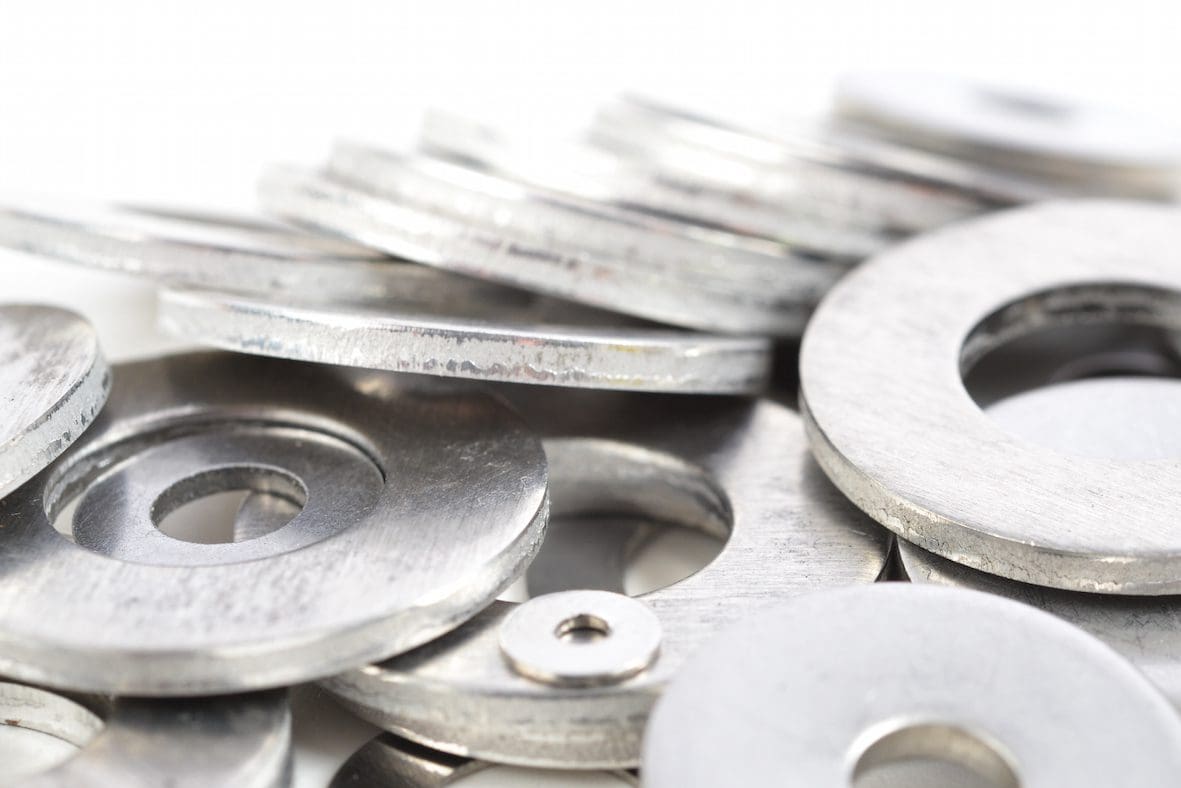 Why Aluminium Shims?
Aluminium has a very low density, resulting in regular use in applications where weight is a factor. In addition, its low reactivity is also highly sought after. Overall making it a common material for use in the food and drinks sector.
A common use is in canning. This is because it does not impart flavour or react with the liquid or food inside the can. Not to mention, it is also incredibly resistant to corrosion.
Low Cost To Manufacture
Due to its abundance, relatively low cost of manufacture and the fact that it is recyclable, aluminium is a popular choice of material throughout the world. In theory, aluminium is actually 100% recyclable and does not lose any of its natural qualities during the process. In Europe, they recycle 42% of cans and 95% of transport vehicle aluminium.
Recyclable
The main reason for doing so isn't because of a materials shortage, as mentioned earlier, aluminium isn't in short supply. As a matter of fact, it's because the process of melting scrap aluminium requires less than 5% of the energy it takes to produce aluminium from ore. Therefore making it far more environmentally and economically friendly to reuse the scrap material.
Alloyed to Improve Mechanical Qualities
A common use for aluminium is as part of an alloy, which improves the mechanical qualities of the material. Other alloy materials include copper, zinc, magnesium, manganese and silicon. This is the same in its common usages as household foil and beverage cans. Aluminium foil, for example, is usually part of an iron and silicon alloy in order to improve its qualities.
Lightweight
In terms of shims and foil, aluminium is ideal when weight is a priority, and where the relatively low cost of the material is important. Being very light and malleable, aluminium is an important metal in many industrial usages where precision is required. We can manufacture aluminium shims to any specific size or gauge, including custom measurements.
Please contact us to discuss your aluminium shims requirements today.
Stephens Gaskets are experts in manufacturing a range of shims, including Aluminium Shims and shim washers