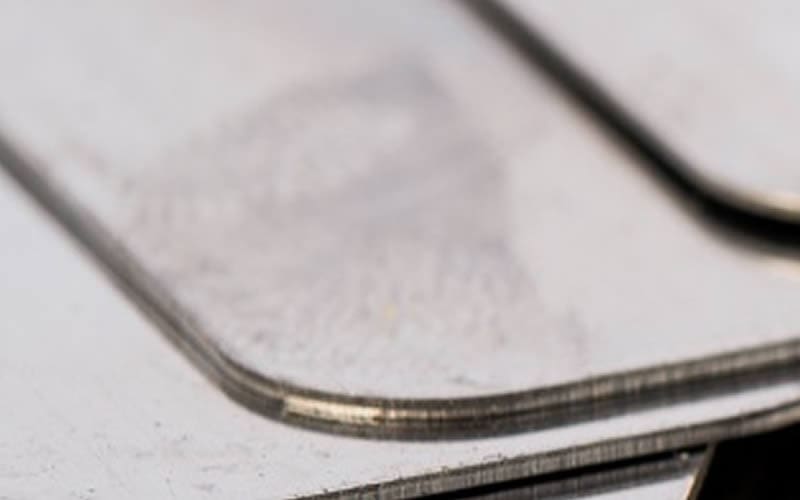 Various Gauges/Thicknesses
Various Gauges/Thicknesses
Stephens' Levelling Precision Cut In Stainless Steel
Based in Oldbury in the West Midlands, Stephens Gaskets are a leading supplier of a wide range of high quality, carefully manufactured shims (including alignment and pre cut) and other pressed parts. Alongside shims, this includes gaskets, washers and much more.
Furthermore, our customers come from all over the world and from a variety of different industries because we offer top of the range products and services.
Alignment Shims Supplier | We Are Dedicated To Excellence
Since the 1940s we have been producing our gaskets, shim washers, stainless steel shims, plastic, copper and rubber shims to clients worldwide.
We take great pride in providing the same levels of excellence in service to clients no matter how big or small. In addition, because of this our customers keep coming back and offer consistently great feedback. Our commitment to affordability has never faltered and our expert team is dedicated to quality and precision in everything we do. That's why we're leading shim suppliers.
Ray Shim / Packing Shim / Alignment Shims
Here at Stephens Gaskets one of our specialties is the manufacturing and supplying of carefully formed, top quality alignment shims. Also known as slotted shim, horseshoe shim, ray shim and packing shim, they are produced to suit all of your needs and requirements and can be custom made to order.
Why Are Alignment Shims So Important For You And Your Machinery?
Essentially, an alignment shim is a washer, or small, thin piece of appropriately chosen material designed to make parts fit more accurately. Additionally, it helps to keep different components of a machine aligned. Therefore, reducing wear, keeps things stable as well as, allows a machine to function to the best of its ability. So, when parts are aligned, machines run more smoothly.
Improving The Lifespan
By using an alignment shim or washer, buzzing or vibration is decreased significantly and parts don't knock together or rub against each other. Consequently, this vastly improves the lifespan of the machine, the machinery works faster and better and you have peace of mind that everything is working effectively.
Common Uses of Alignment Shims
Alignment shims are regularly used in the automotive industry with one example being when you change the camber or caster of your car; here you might find that you car's wheels have misaligned over time.
This happens in any machine when it is used often and it is something to keep an eye on as misalignment can cause significant problems if left unchecked. When this happens in a car or any machine, an alignment shim can be inserted into the appropriate place in order to help reduce metal distortion and warping.
They are also commonly used in assembly and weld fixtures to assist with general alignment and accuracy.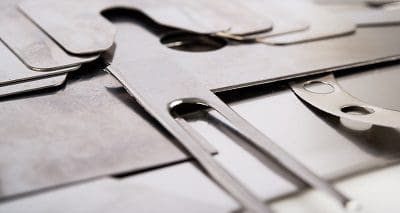 High Quality Shims
Stephens Gaskets produce and supply high quality alignment shims in a wide range of sizes, from an equally wide range of different materials. These range from metals like brass and aluminium for heavy duty usage, and rubber, plastic, leather and felt for other uses.
Additionally, we also make bespoke alignment shim designs for more specific uses. As well, we can use our precision cutting techniques to ensure you get the best possible fit.
Don't hesitate to get in touch on 0121 544 5808 OR contact us online! You can talk through your needs with one of our highly experienced, dedicated workforce. They'll be happy to discuss your bespoke alignment shims requirements and help you come to a decision.
 Available Shim Alignment Measurements 
Series Type

SIZE – Imperial Thickness

SIZE – Metric

No / Box

1- 20 Packs

21 – 50 Packs Less 15%

51 + Packs Less 25%

50-50-005
0.002"
50x50x.05mm
10
£6.54
£5.56
£4.90
50-50-010
0.004"
.10mm
10
£6.19
£5.26
£4.47
50-50-025
0.010"
.25mm
10
£7.20
£6.12
£5.20
50-50-050
0.020"
.50mm
10
£7.82
£6.65
£5.65
50-50-100
0.040"
1.00mm
10
£10.15
£8.62
£7.34
50-50-200
0.080"
2.00mm
10
£18.86
£16.03
£13.63
 

Series Type

SIZE – Imperial Thickness

SIZE – Metric

No / Box

1- 20 Packs

21 – 50 Packs Less 15%

51 + Packs Less 25%

75-75-005
0.002"
75x75x.05mm
10
£8.65
£7.35
£6.25
75-75-010
0.004"
.10mm
10
£9.60
£8.16
£6.94
75-75-025
0.010"
.25mm
10
£12.32
£10.47
£8.90
75-75-050
0.020"
.50mm
10
£13.96
£11.87
£10.14
75-75-100
0.040"
1.00mm
10
£14.90
£12.67
£10.77
75-75-200
0.080"
2.00mm
10
£27.29
£23.20
£19.72
 

Series Type

SIZE – Imperial Thickness

SIZE – Metric

No / Box

1- 20 Packs

21 – 50 Packs Less 15%

51 + Packs Less 25%

100-100-005
0.002"
100x100x.05mm
10
£11.18
£9.50
£8.08
100-100-010
0.004"
.10mm
10
£11.99
£10.19
£8.66
100-100-025
0.010"
.25mm
10
£13.81
£11.74
£9.99
100-100-050
0.020"
.50mm
10
£14.19
£12.06
£10.25
100-100-100
0.040"
1.00mm
10
£19.37
£16.46
£13.99
100-100-200
0.080"
2.00mm
10
£35.41
£30.10
£25.58
 

Series Type

SIZE – Imperial Thickness

SIZE – Metric

No / Box

1- 20 Packs

21 – 50 Packs Less 15%

51 + Packs Less 25%

125-125-005
0.002"
125x125x.05mm
10
£15.10
£12.48
£10.91
125-125-010
0.004"
.10mm
10
£20.40
£17.34
£14.74
125-125-025
0.010"
.25mm
10
£21.50
£18.28
£15.53
125-125-050
0.020"
.50mm
10
£23.06
£19.60
£16.66
125-125-100
0.040"
1.00mm
10
£27.25
£23.16
£19.69
125-125-200
0.080"
2.00mm
10
£57.16
£48.59
£41.30
 

Series Type

SIZE – Imperial Thickness

SIZE – Metric

No / Box

1- 20 Packs

21 – 50 Packs Less 15%

51 + Packs Less 25%

200-200-005
0.002"
200x200x.05mm
10
£42.47
£36.10
£30.68
200-200-010
0.004"
.10mm
10
£44.66
£37.96
£32.27
200-200-025
0.010"
.25mm
10
£47.06
£40.00
£34.00
200-200-050
0.020"
.50mm
10
£50.68
£43.08
£36.62
200-200-100
0.040"
1.00mm
10
£67.87
£57.69
£49.04
200-200-200
0.080"
2.00mm
10
£108.41
£92.15
£78.33
| | |
| --- | --- |
| Shim Size | Bolt Hole Size |
| 50-50 | 13mm |
| 75-75 | 21mm |
| 100-100 | 32mm |
| 125-125 | 45mm |
| 200-200 | 55mm |