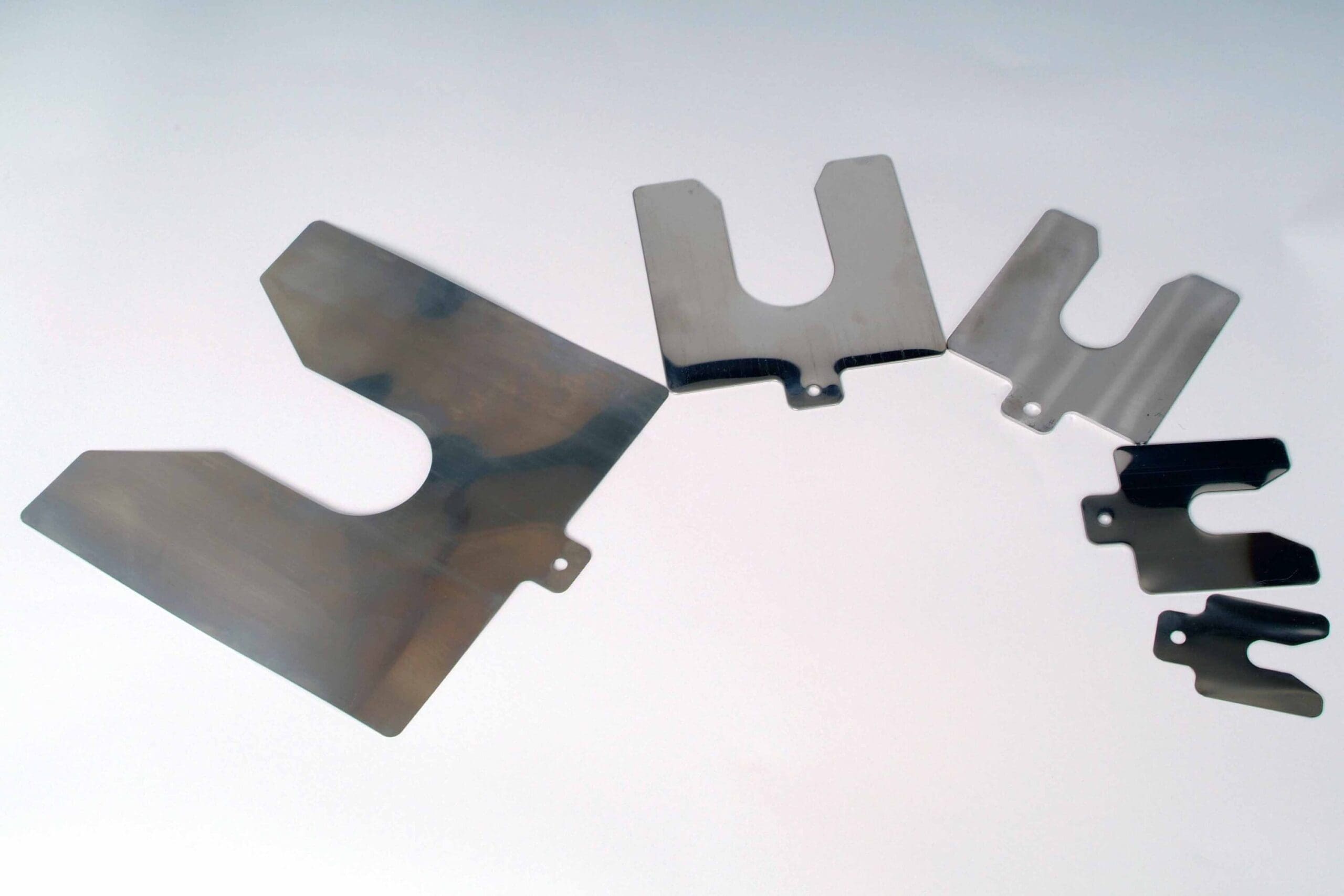 Various Gauges/Thicknesses
Various Gauges/Thicknesses
Horseshoe shims are one of the many types of shims that we are proud to supply here at Stephens Gaskets. Stephens Gaskets is one of the country's leading shim manufacturers. We have been manufacturing and supplying shims for over four decades. As a result, we have developed an unbeatable reputation as
shim suppliers in the UK.
Over the years we have expanded our services and capabilities to ensure that we can provide shims for as many different industries and applications as we can. When it comes to choosing the right shim, we have a huge variety of shims to choose from. However, as experienced and knowledgeable shim suppliers, we will talk you through all of the different options available to ensure that you invest in the right component for your application.
What is a Horseshoe Shim?
A horseshoe shim is a type of shim that is a horseshoe shape. The shim is manufactured in a shape that allows it to fit around a fastener. This makes it easy and reliable to use, as well as making it incredibly versatile. Wedged tips around the shim allow for ease of installation and clips can be used to secure the shim onto the fastener.
Horseshoe shims (often referred to as slotted shims) are thin, with a slotted opening. The opening in the middle of the shim provides a good opportunity to align and level the project without the need for any modifications. These types of shims are often used on assembled components for machines in order to keep alignment and balance levels at an optimum. By fitting a horseshoe slotted shim into the machinery, you can prevent damage to valuable equipment by ensuring constant alignment.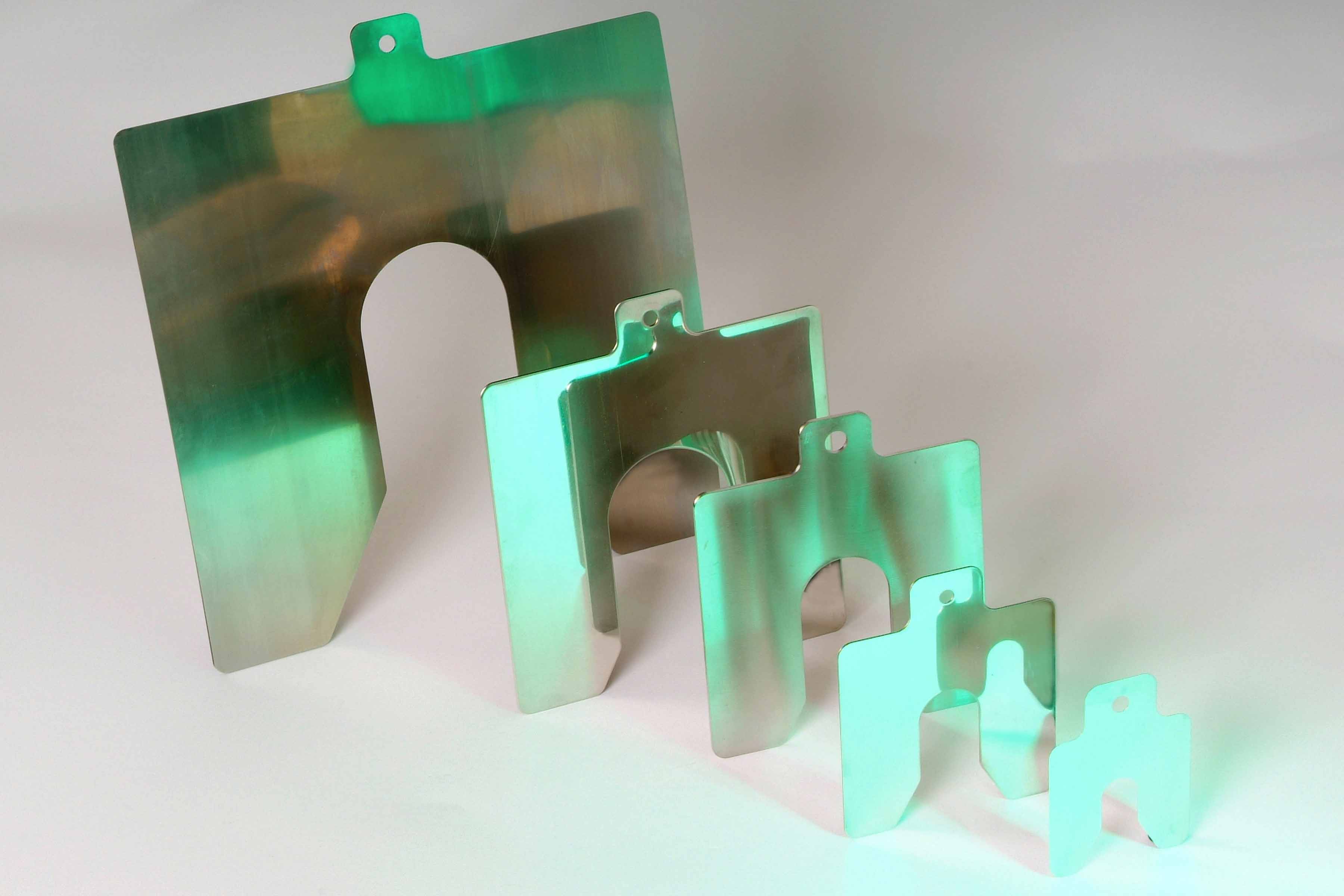 What Industries Use These Shims?
Slotted or horseshoe shims are often used in motors to support the alignment of the shafts that are between the pumps and motors. Additionally, these shims are also used with blowers, fans, turbines, and compressors.
Alongside the automotive sector, there are many other industries and companies that use these shims. In fact, most sectors that use machinery with pumps and motors will likely rely on these shims to solve alignment problems. Food processes, paper mills, and refineries have all benefited from these shims.
The Core Benefits Of Using Horseshoe Shims Include:
> Efficient and economical alignment method
> Can be made with a material that is corrosion resistant (stainless steel)
> Durable enough for automotive sector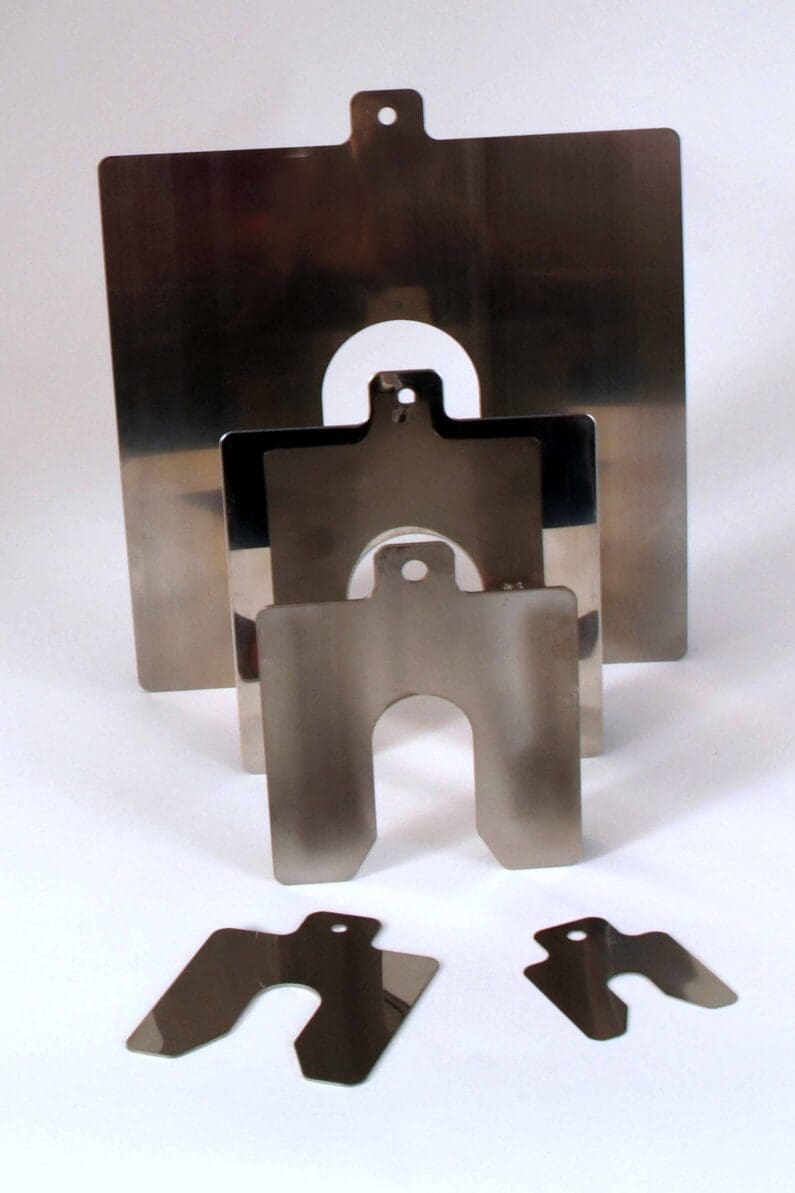 Horseshoe Shims Supplier
When it comes to buying horseshoe shims, it's important to stick to a professional shim manufacturer. Shims play an important role in supporting pieces of machinery, so it's vital that the shims you invest in are high in quality, durability, and reliability. At Stephens Gaskets, we have developed strong relationships with leading material suppliers all over the world. As a result, we have access to only the finest of materials which means we can guarantee high quality components each and every time.
We pride ourselves on the flexibility of our shim manufacturing, so you'll find many options to choose from here. We have a wealth of pre-cut horseshoe shims available in a variety of sizes, thicknesses, and materials. However, if you are unable to find what you are looking for, we also have the capability to design and manufacture a bespoke horseshoe shim made to your exacting specifications. This bespoke laser cut shim service is ideal for those more intricate measurements and details required for your shims. 
Contact Us Today
For more information about our horseshoe shims, visit our website today or call 01215445808  to speak to a member of our helpful and friendly team.