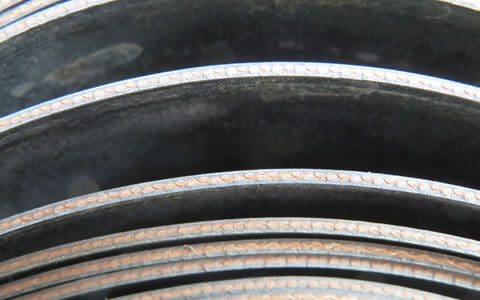 Insertion Rubber Gaskets Manufacturing Experts & Bespoke Gaskets Specialists
Call 0121 544 5808 Today
Various Gauges/Thicknesses
Various Gauges/Thicknesses
Insertion Rubber
Insertion rubber gaskets, also known as cloth inserted rubber gasket, are one of the many types of materials you can get here at Stephens Gaskets. As leading gasket manufacturers, we offer our components in a wealth of different materials.
Furthermore, we take pride in meeting the requirements of businesses with our quality solutions. We do so by taking a bespoke approach to each and every project we fulfil. This is done by looking at the requirements at hand, and then see what is needed to create a reliable solution.
After that, we determine the material best suited for the job before looking at dimensions and thicknesses. Additionally, when it comes to insertion rubber, we can supply it in sheet, roll, or cut parts. For instance, as washers, pads, and gaskets.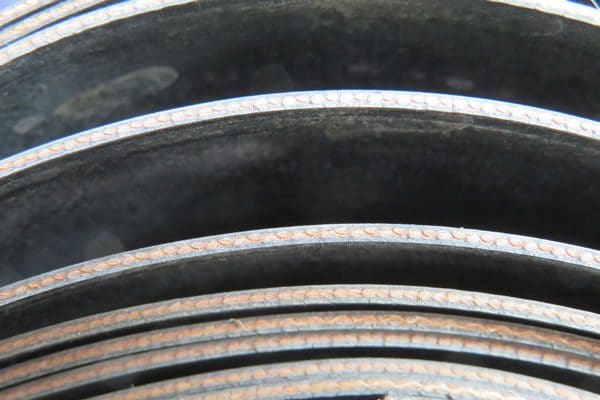 As expert gasket suppliers, we recognise the wide and ever growing demand for precision machined components. We have a well-equipped manufacturing suite, a team of experts, and of course over four decades of experience. As a result, we can effortlessly provide high quality mechanical solutions that truly stand the test of time, including insertion rubber gaskets.
What Are Insertion Rubber Gaskets?
Gaskets act as a seal against elements or other components.
They are often used as a barrier between two different components (such as two metal pipes). When two parts are being used to seal a gap, it can be hard to guarantee a full seal.
A gasket can be used to completely close off any gaps. The material and thickness of the gasket will depend on the type of application it is being used in, and what it is sealing against.
Insertion rubber gaskets (cloth inserted) are cut from a material made from a blend of natural and styrene butadiene rubber with a single ply 22 gsm cotton reinforcement.
Properties
Our insertion rubber gasket material can be supplied in many different forms, measurements, and thicknesses. In addition, rubber insertion gaskets have lots of beneficial properties for the user. They have great tear resistance and tensile strength, therefore, making them ideal for applications that require a strong and durable gasket.
When compared with standard commercial rubber, insertion rubber has much higher strength and durability.
The cotton reinforcement is what enhances its tear resistance, and enhances its durability. The reinforcement or "insertion" that runs through the middle of the rubber also reduces the elasticity of the material.
As a result, it is more resistant to wear and helps the gasket retain its shape over time.
Applications
Due to the above properties, insertion rubber sheeting is ideal for use in applications, for instance, horsebox partitions and skirts at the bottom of doors. This is because the material is unlikely to stretch or tear. Other applications include vehicle mud flaps, toolbox tops, car boot mats, and of course insertion rubber gaskets.
Here at Stephens Gaskets, with our state-of-the-art CNC machinery, we can manufacture a range of components made from insertion rubber sheeting, just speak to us today.
Contact Us
For more information on insertion rubber, or to find out what other gasket and sheet material we can provide to our customers, explore our website today. Alternatively, call 0121 544 5808 to speak to a member of our helpful and friendly team.