Aluminium Horseshoe Packers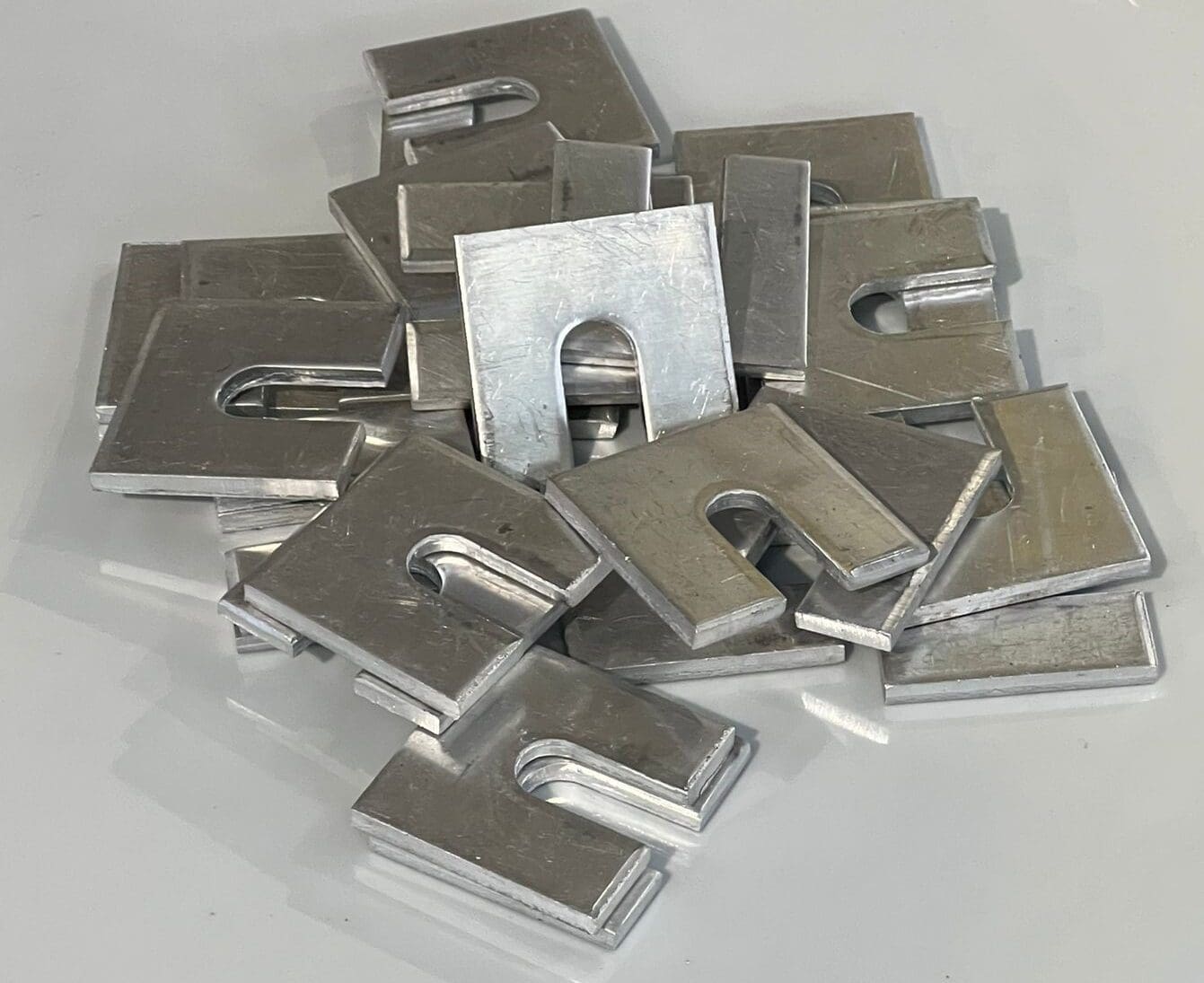 Various Gauges/Thicknesses
Various Gauges/Thicknesses
Stephens Gaskets Limited is committed to providing quality shim solutions with a fast turnaround time.
Our Aluminium Horseshoe Packers are a reliable and cost-effective solution for your shim washer requirements.
Quality Shim Solutions for a Global Market
We understand the importance of providing reliable and high-quality shim solutions to our customers and have been delivering on that promise for over 70 years.
With our central Birmingham factory and state-of-the-art equipment, we can provide our customers with the best shim washer solutions on the market.
Our shim solutions are not limited to a specific geographic location.
We provide OEMs and businesses with shim washers worldwide, ensuring that our customers have access to high-quality products no matter where they are located.
Thicknesses Available for Aluminium Horseshoe Packers
At Stephens Gaskets Limited, we offer a range of thickness options for our Aluminium Horseshoe Packers. Our standard thicknesses include 0.5mm, 1.0mm, 2.0mm, 3.0mm and 5.0mm.
However, if you require a custom solution, we can provide shim washers in any width, length, slot size or thickness to meet your specific needs.
Simply send us a drawing or the dimensions you require and we will provide a quotation.
Benefits of Aluminium Horseshoe Packers from Stephens Gaskets
Stephens Gaskets Ltd is a leading manufacturer of Aluminium Horseshoe Packers. Also known as Horseshoe Shims or Slotted Shims, there are a wide range of benefits:
Durability:
Aluminium is a strong and lightweight material, making it ideal for use in harsh environments where corrosion resistance is necessary.
Customisation:
We manufacture our Aluminium Horseshoe Packers to customer requirements, so you can be sure that you are getting the exact solution that you need.
Fast Turnaround Time:
With our onsite manufacturing and experienced team, we can provide fast turnaround times on all our projects, ensuring that you receive your order in unbeatable timeframes.
Affordable Pricing:
We strive to make our shim solutions simple and affordable for everyone, which is why our minimum order quantity is only £250.
Order Your Custom Shim Washers
At Stephens Gaskets Limited, we make it easy to order custom shim washers. All you need to do is give us a call or send us an email with your requirements, and our experienced team will respond immediately.
We will provide an accurate quote as soon as possible, ensuring that the process is quick and straightforward. With our wide range of materials and top-of-the-range equipment, we can handle any custom shim washer request, so you can be sure that you will receive a solution that meets your specific needs.