Various Gauges/Thicknesses
Stainless Steel Washers
Stainless steel was first discovered in the early 1900s, and has since been an incredibly popular material choice for a number of applications. It is typically a steel alloy with more than 10.5% chromium content.
No Rust
Whereas ordinary steel will easily rust corrode or stain, stainless steel does not. This makes it particularly useful for a number of different industrial applications, such as in the manufacture of washers. There are a number of different grades of stainless steel. This ensures that, whatever your particular requirements, there is usually a grade of stainless steel which is suitable for your particular application.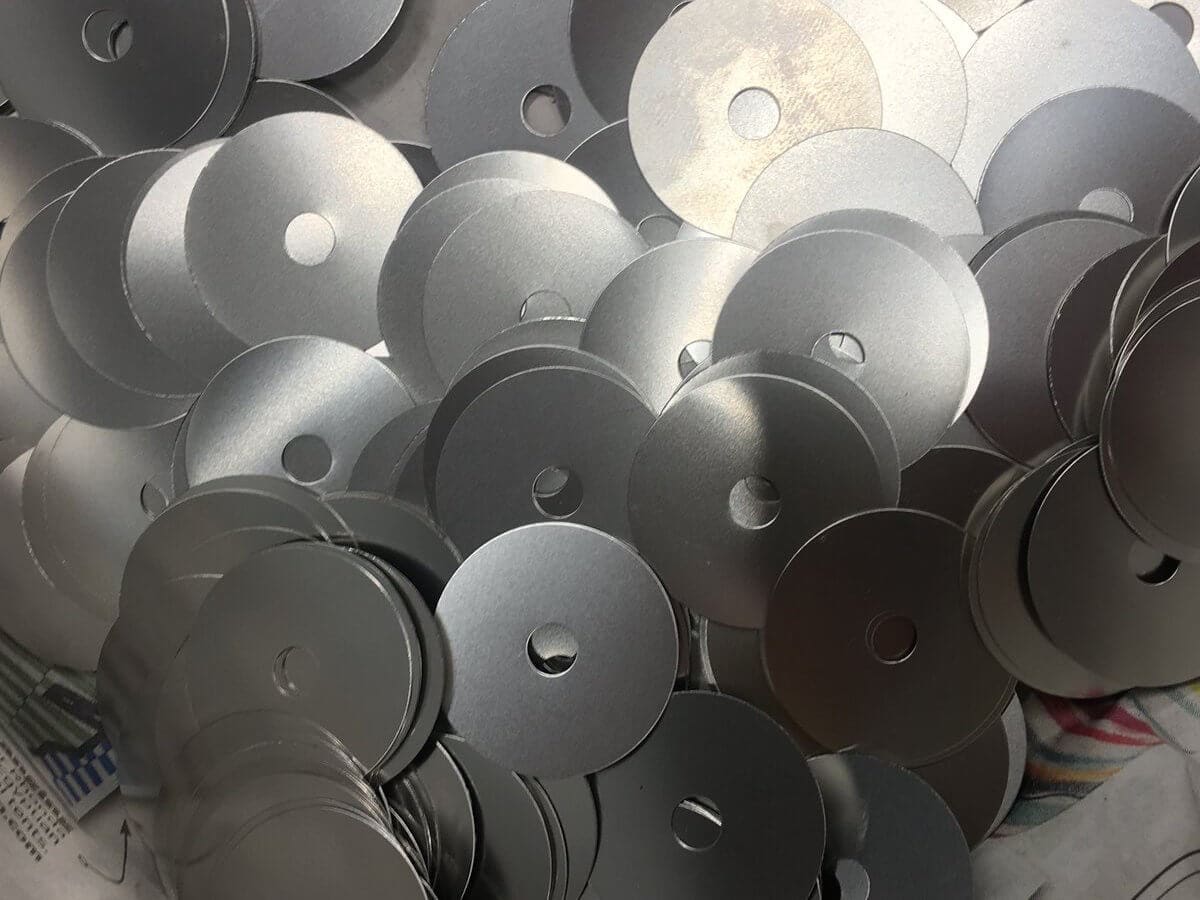 Different Finishes Available
The chromium level of stainless steel forms a film of chromium oxide, preventing corrosion to the surface of the steel by blocking the access of oxygen to it. Stainless steel comes a number of different finishes, including brushed, satin and matte. It is this variety in the material which makes stainless steel so popular throughout industry and manufacturing.
Wide Range of Grades and Sizes
Stainless steel washers are available in a number of different grades, sizes and diameters as well as in any quantity you might require. The typical washer is flat and designed to spread the load of a screw or bolt, thereby preventing damage to the surface of the appliance. In Europe, metric Form A flat washers are generally the most popular ones, the thinner Form B washers are made to the old British Standard.
Designed for Specific Uses
Many different types of washers, including spring washers and penny washers are available, each with their own specific intended uses. Penny washers, for example, are designed to spread loads on thin sheet metal or make a connection with an enlarged hole. Whereas spring washers are used for precision spacing and maintaining spring forces.
Leading Steel Washer Manufacturer
Stephens Gaskets is a leading steel washer manufacturer, dedicated to producing and supplying washers and mechanical solutions to some of the world's most vital industries.
Strong & Stable
Our stainless steel washers are amongst the most popular washers here at Stephens Gaskets. Stainless steel is one the strongest materials we supply, making it an ideal material to use for washer metal due to its strength and stability.
A stainless steel washer has a considerably large amount of chromium within it that creates a protective layer over the washer. This helps to prevent surface corrosion and rusting. The chromium properties mean that stainless washers will not stain or corrode as easily as normal steel or other metals. Therefore, it is ideal for outside projects.
Long Lasting
Stainless steel washers will help prevent corrosion in your device or mechanism. They will also withstand corrosion, meaning metal washers have the potential to last much longer than other materials.
150 Different Stainless Steel Grades
Stephens Gaskets Limited is a long-standing manufacturer, having been established in 1947. As steel washer manufacturers, we can produce steel washers in 150 different stainless steel grades, which means we can always meet your needs. However, if you require something more specific we offer a bespoke service.
Call Us Today
We supply all of the popular types of stainless steel washers, as well as many of the less-popular ones. However, we can often manufacture washers to suit your own specific needs too. Please do call us if you require any further information or would like to enquire about bespoke washer manufacturing.
Stephens Gaskets are experts in the manufacturing of shims, washers and gaskets – including stainless steel and shim washers.