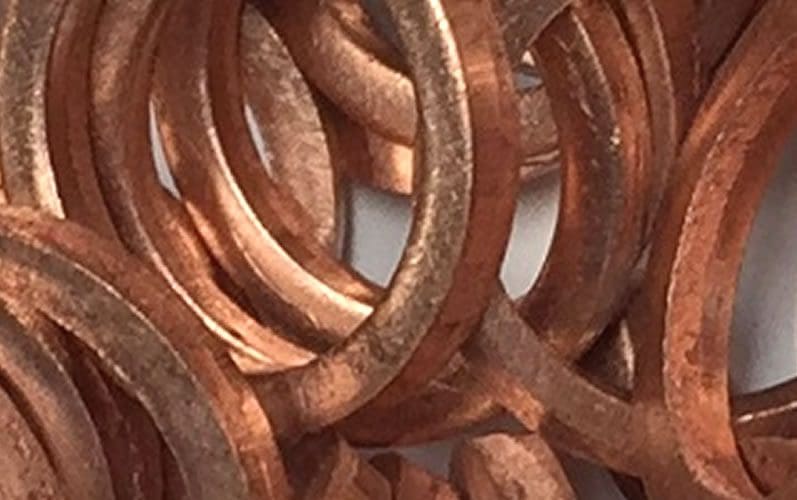 Various Gauges/Thicknesses
Various Gauges/Thicknesses
With over four decades of experience with raw materials and precision machine components, Stephens Gaskets are a leading copper raw material supplier. We proudly specialise in the manufacturing of industrial components such as shims, washers, and gaskets. With an unbeatable reputation for quality machined parts, you can trust that we are experts when it comes to manufacturing materials.
Quality is at the heart of everything we do. To enable quality to remain consistent, we proactively invest in our staff, equipment and facilities as we continue to grow our business. Our capabilities are always expanding as we build up our portfolio of world-leading businesses and industries. With this in mind, alongside being shim manufacturers, we are also raw material suppliers. With many materials to choose from and available in lots of different forms, you can find the raw materials you need with Stephens Gaskets.
Why Stephens Gaskets?
Working with businesses and industries all over the world has meant we've gained lots of knowledge regarding common manufacturing pain points and processes.
We know that a high quality material forms the basis of any successful project and we know this having worked with these materials ourselves. Due to having longstanding relationships with material suppliers worldwide, we proudly have access to some of the finest quality materials.
We are able to supply this to our customers at the most affordable prices, guaranteeing quality and consistency every time.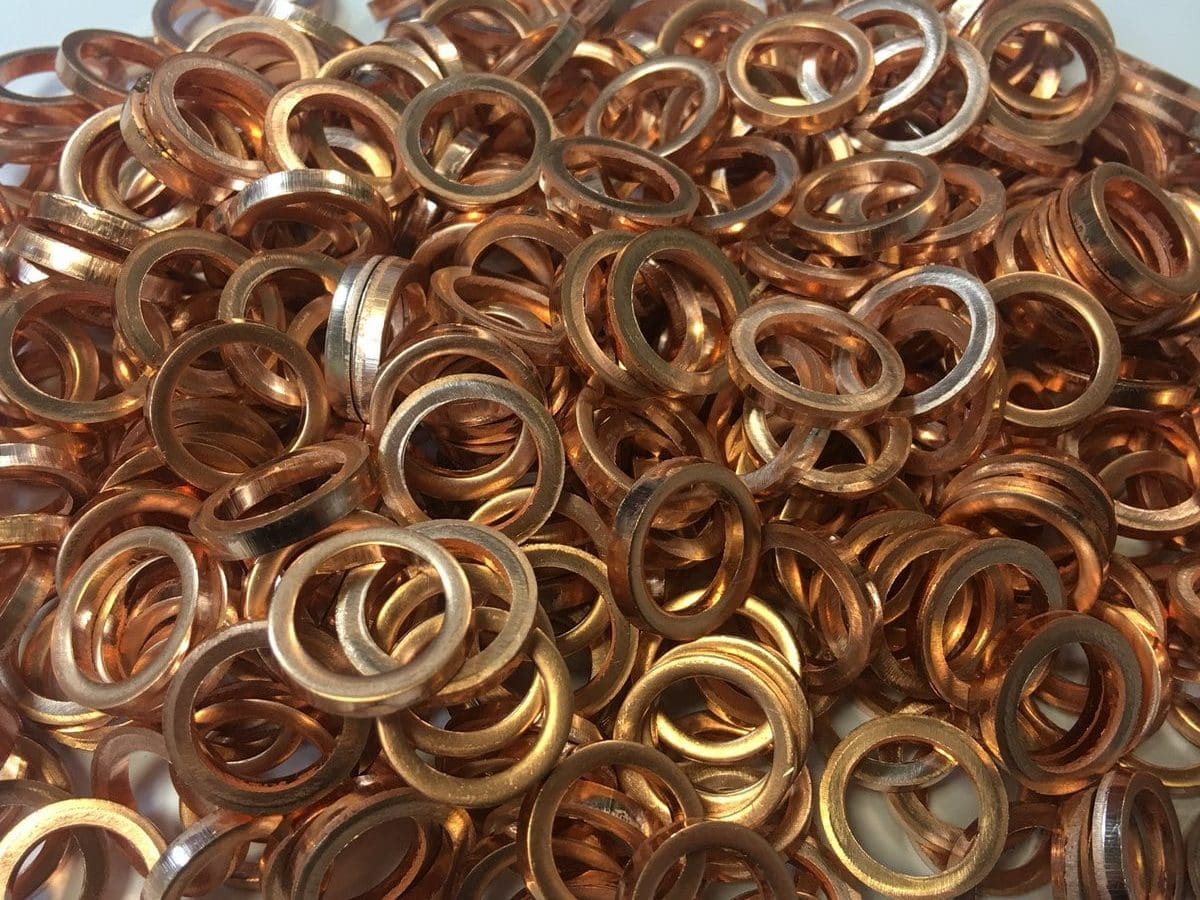 Copper
Although hidden from plain sight, copper is one of the most used materials in the world – particularly within our homes, electrical goods, and household items. Used primarily in electrical applications, construction, and transport, copper is a key material to manufacture with.
This reason for its popularity is down to the many advantageous properties that copper has. With high electrical conductivity, anti-bacterial properties, and a great resistance to corrosion, it's easily one of the most durable materials on the market. Copper is also recyclable, making it perfect for eco-consious manufacturers.
Copper Raw Shim Material
Copper shim material is used to make shims that can fill small gaps between objects and mechanisms that require a buffer. Copper shims can support in making a good seal and reduce the impact of erosion. By filling the gap and preventing two important parts rubbing together, shims can save money in replacements and ensure the machinery runs safely.
Copper shims are commonly used in the world of electronics to protect CPUs. Additionally, they are used in plumbing applications during the welding of pipes.
Raw Copper Foil
Copper is an immensely diverse material. With high conductivity of electricity and heat, copper foils prove very useful in a wealth of applications. Copper foil is often used as the electrical conductor for:
Circuit boards
Batteries
Solary energy appliances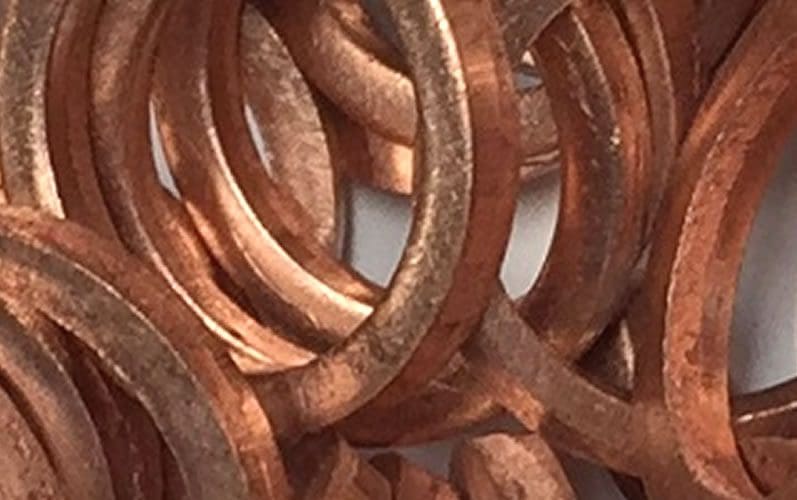 Raw Material Copper Sheet
As part of our copper raw material supplies, we can also offer copper in the form of copper sheets. Copper sheets are ideal for coins, architecture, automobiles, structural engineering, and medical equipment. Due to being non-ferrous, copper has great antimicrobial properties.
This triggers an effect called the oligodynamic effect. This happens when the copper's ions attack proteins in other microorganisms. Due to this effect, copper is the best material for tubes and pipes in water systems for purification and filtration purposes.
Being non-ferrous gives copper a lot of other useful properties apart from corrosion resistance.
For instance, it has an antimicrobial property, which triggers the oligodynamic effect, a phenomenon that occurs when ions of copper attack certain proteins in microorganisms, killing them in the process. This is why copper is the perfect material for tubes and pipes in water systems where purification and filtration are involved.
Copper Plates
Copper plates are used in a variety of different industries. Copper can withstand many environments and as a result is relied on by some some of the most important sectors in the world sich as the military and marine industries.
Due to its antifouling properties, copper is suitable for marine parts such as boat hills and propeller shafts. The military will also lean on copper to manufacture missile components and sotrage for muclear materials. This is due to its corrosion resistant and highly conductive properties.
Copper Strip In Coil
Here at Stephens Gaskets, our copper coil rolls are perfect for electrical applications. Common applications include batteries, solar energy, transformers, circuit boards, and cable wraps.
Contact Us Today
Our experienced team can support you with finding the right raw materials for your application. If you would like to find out more about our copper raw material, then please explore our website today. Alternatively, you can call 0121 544 5808 or email us at sales@stephensgaskets.co.uk.