Various Gauges/Thicknesses
Foam Gaskets
Foam gaskets are just one type of the many gasket variations you can get here at Stephens Gaskets. We are very proud to be a leading gasket manufacturer. As experts, we recognise the wide demands for high-quality precision machined components, in various shapes, forms, materials, and sizes. We strive to be able to offer mechanical solutions that support a wide range of industries and requirements. Therefore, you'll find multiple variations of each component that we manufacture and supply here. This includes both, open cell foam gaskets and closed cell sponge gaskets.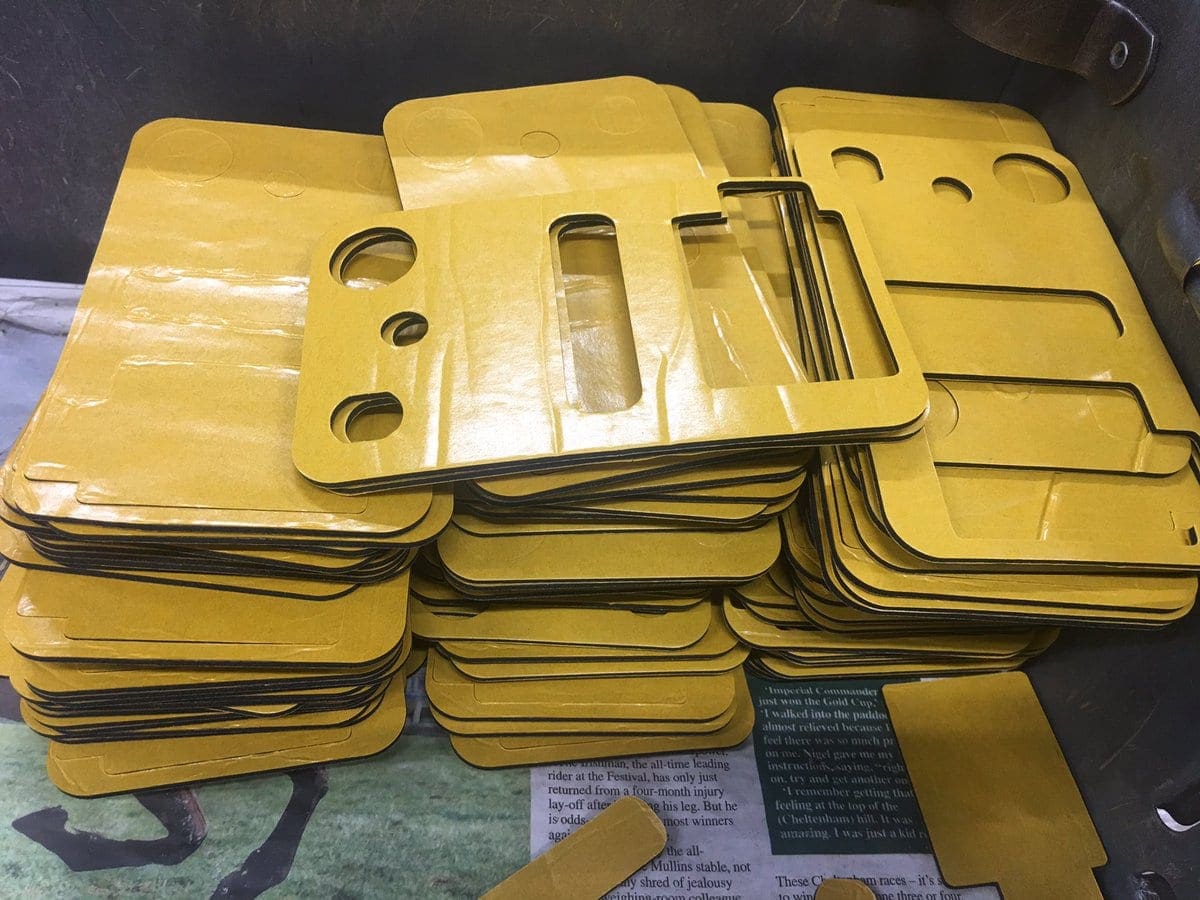 What is a Foam Gasket?
Our foam gaskets are designed to act as a 'seal' against certain elements and constituents. If two components, such as pipes, are pushed together to separate one part from the next, there is sometimes a risk of a gap. It can be hard to guarantee that the seal is completely closed off. This is why a gasket is often used for additional support. There are various types of gaskets that can be manufactured. The materials they are made from all depend on where they are going to be used, and what they are going to be used as a seal against.
The Benefits of Foam Gaskets
These kinds of gaskets are different from solid rubber gaskets, as the material used is a blown variant of standard rubber. This makes it a lighter and much more compressible gasket material. The material is incredibly easy to manufacture, and manipulate, which means the possibilities for bespoke gaskets are endless – in terms of sizes, shapes, and thicknesses. They can be made either conductive or non-conductive, have great sound absorption and are fire retardant. These properties make the gaskets suitable for a wide range of industrial environments. Foam can also be used as a hot and cold insulator, and is 100% recyclable – which makes it a great material to use for environmental purposes.
Buy Foam Gaskets at Stephens Gaskets
As a highly established and experienced foam gasket supplier, we are committed to manufacturing and supplying the gaskets to any given specification. We can create both neoprene gaskets and EPDM gaskets – dependant on what you require from the component. These two materials are the most common form of foam gasket. They are often known as closed cell gaskets. Closed cell gaskets make excellent sealing solutions against water and air.
Our gaskets are made using only the highest quality of resources to guarantee quality and consistency every time. For added convenience and ease-of-use, they can be supplied with self-adhesive backing too. The foam gaskets are available in a huge variety of colours and thicknesses. The most common thicknesses being between 1.5mm and 25mm. Although our standard colours of foam gasket are black and white, our polyethylene gaskets are available in a wide variety of colours. Internal cut-outs can also be implemented into your gaskets, including round holes, square holes, and oval slots. No matter what type of outside configuration you are looking for with your gaskets, you can be sure that with our state-of-the-art machinery and our skilled team of technicians, we'll be able to accommodate your requests – and at the most competitive prices too.
Call us Today
We provide foam gaskets in a number of different shapes and sizes, so please do contact us today for some more information on how we can help you.
Stephens Gaskets – Expert Manufacturers of Gaskets & Shim Washers