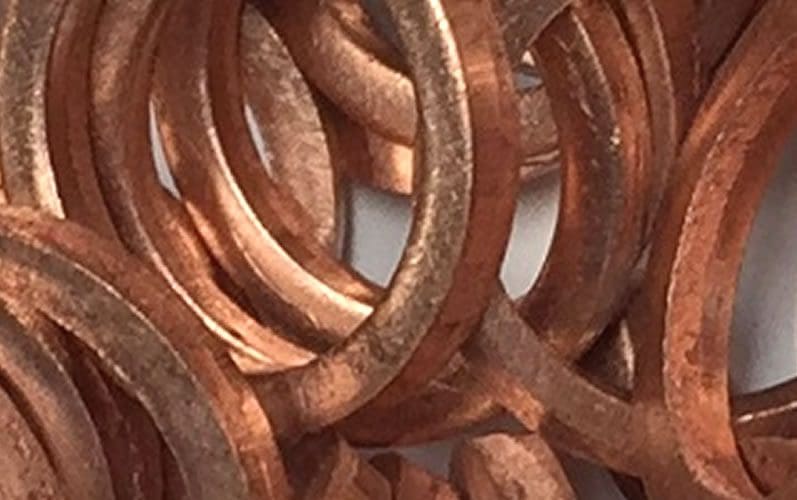 Various Gauges/Thicknesses
Various Gauges/Thicknesses
Copper Shim Washers
At Stephen Gaskets, we are shim washer specialists. But what exactly is a shim washer? A shim washer is a piece of material that is thin and usually tapered or wedged. They are normally used to fill small spaces or other gaps between two objects, often supporting or levelling other objects.
Shim washers are also a great object to use between two items to prevent large amounts of wear and tear. They can be made from many materials such as aluminium, brass, wood, cork, brass and many more – including copper washers.
High Thermal And Electrical Conductivity
Shim washers are often manufactured from copper, due to its unique properties. As a base chemical element, copper has very high thermal and electrical conductivity. In its pure form it is also very soft and malleable. This, therefore, makes it ideal for applications in which customisation is a high priority.
Copper shim washers are great for levelling, sealing and spacing applications. This is thanks to their soft and malleable structure. Other properties include fantastic corrosion resistance and the ability to conduct heat and electric.
Applications for copper include electronics, building construction, transportation and power generation, to help fill small spaces between component parts.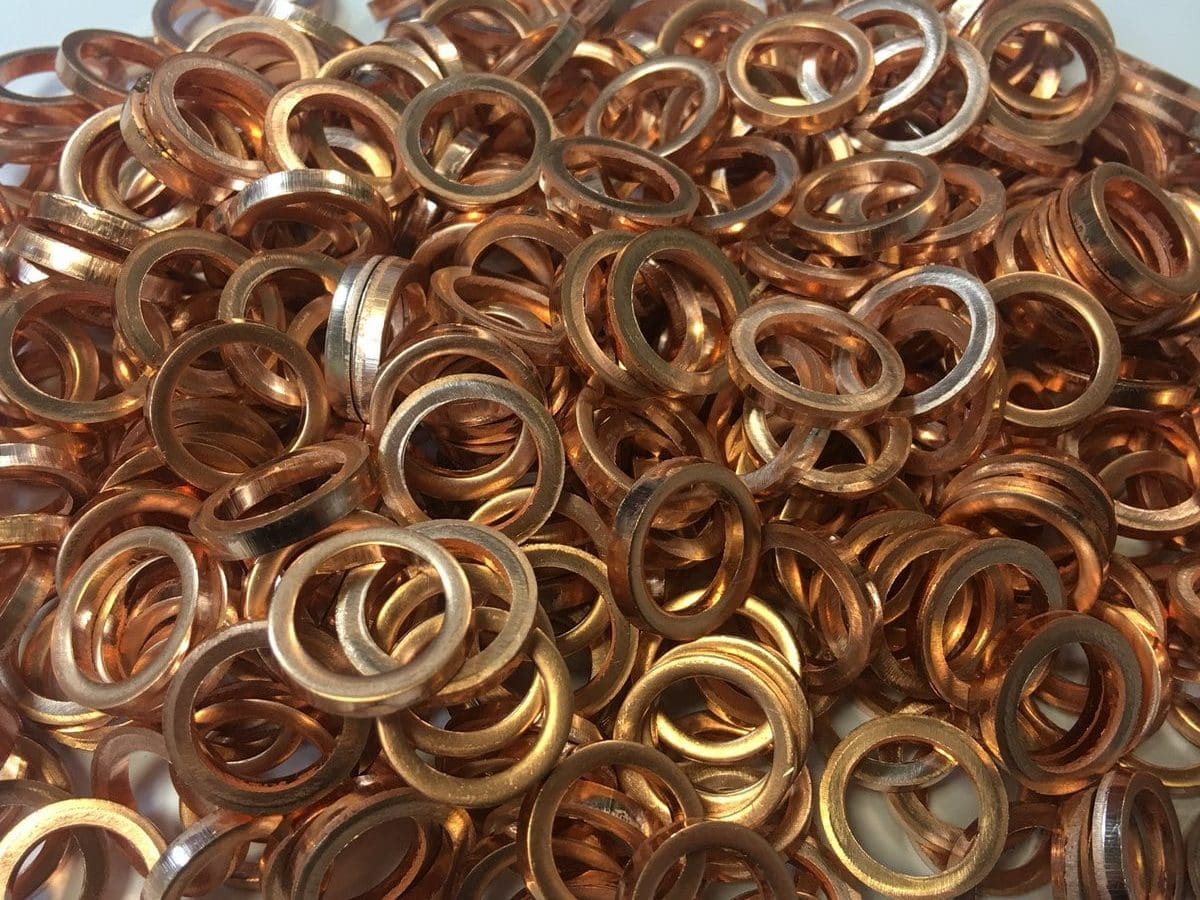 Large Stock Available
Here at Stephen's Gaskets we manufacture a range of copper shim washer dimensions. This provides us with the advantage of having varied and large amounts of stock. This variety of measurements therefore means we can supply to most industries and applications.
Copper Shim Washers – The Natural Choice
When a shim needs to be able to conduct heat or electricity without the risk of great expansion, copper is a natural choice. It is in the same group of the periodic table as silver and gold. Consequently, it shares a number of attributes with these other metals.
Over time, copper reacts with atmospheric oxygen (in contrast, it does not react with water) to develop a layer of copper oxide on the surface. As a result the metal turns into a brown colour. Older copper can develop layers of copper carbonate, which turns it green.
Many Industrial Uses
In industrial usage, copper made into shims generally doesn't undergo these changes. The copper used is mixed with other metals in order to improve its properties depending on its specific usage.
In its industrial form, copper is commonly used in electrical wiring, roofing, plumbing and machinery applications. This is usually as a pure metal. When more hardness is required, it is used to cut alloys such as brass and bronze.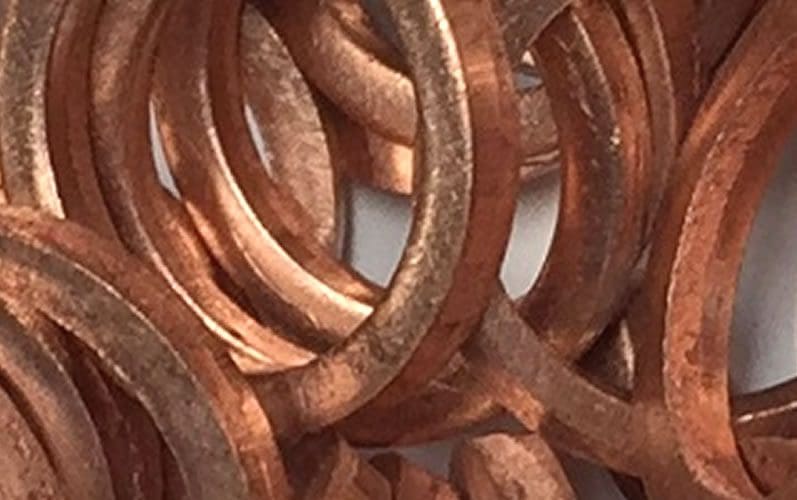 Ideal For High-Speed Communication Lines
These days, copper is a very valuable metal and has been highly sought after due to its rising value. Often, copper cabling is hijacked or stolen by criminals in order to melt it down and sell it on.
Its usage, though, is increasingly common in broadband and telephony cabling. This is due to its superior electrical conductivity over most other metals. As a result, it becomes ideal for high-speed communications lines and other telephony applications.
Copper Shim Washers To Order
Its superb qualities make copper an ideal material for the development of shim washers. We stock copper washers in a variety of shapes and sizes to suit all sorts of different applications. We also manufacture bespoke copper shim washers, so please do contact us to discuss your particular requirements.
Copper Shim Washers Supplier | Call Us Today
If you need any further information about Copper Shim Washers, just give us a call on 01215445808.
As copper shim washers supplier, we've got the experience and knowledge to help with any query you might have.