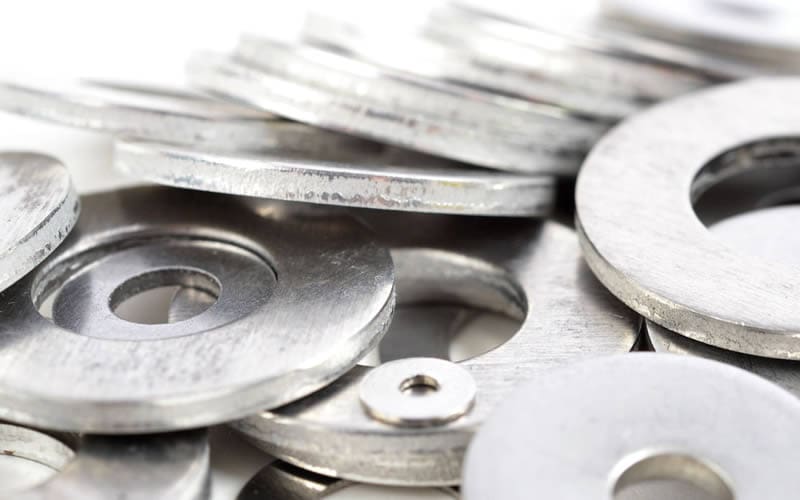 Aluminium Shim Washers Manufacturing Experts & Bespoke Aluminium Shim Washers Specialist
Call 0121 544 5808 Today
Various Gauges/Thicknesses
Various Gauges/Thicknesses
Aluminium Shim Washers Manufacturers
The metal aluminium is soft, ductile and is one of the base chemical elements in the periodic table.
Furthermore, it's the third-most abundant element on Earth, after silicone and oxygen. However, it is rarely found in its pure form, due to being so chemically reactive.
At Stephens Gaskets, we manufacture and supply high quality aluminium shim washers.
Easily Machined And Moulded
Aluminium is the most widely-used non-ferrous metal in the world, with more than 50 million tonnes being produced every year. In fact, only iron is a more popular metal in terms of production.
In practical terms, it is almost always mildly alloyed, in order to enhance its properties. In addition, it is non-magnetic, does not ignite easily, reflects very well and is easily machined and moulded.
Moreover, it has good thermal and electrical conductivity. With this is mind, it's easy to see why shim washers are such a popular material in a number of applications.
Lower Maintenance And Repair Costs
Shim Washers are generally used as a buffer or space filler between two components. As a matter of fact, they are used to lower manufacturing costs, as manufacturing two perfect-fit components is expensive and time consuming.
However, they can also be used to lower maintenance and repair costs, as replacing shims is far cheaper than repairing worn components. As a result, shims are incredibly useful in a number of appliances and applications throughout different industries and in the household.
Even more, aluminium, due to its unique properties, is a popular choice of shim material in many applications.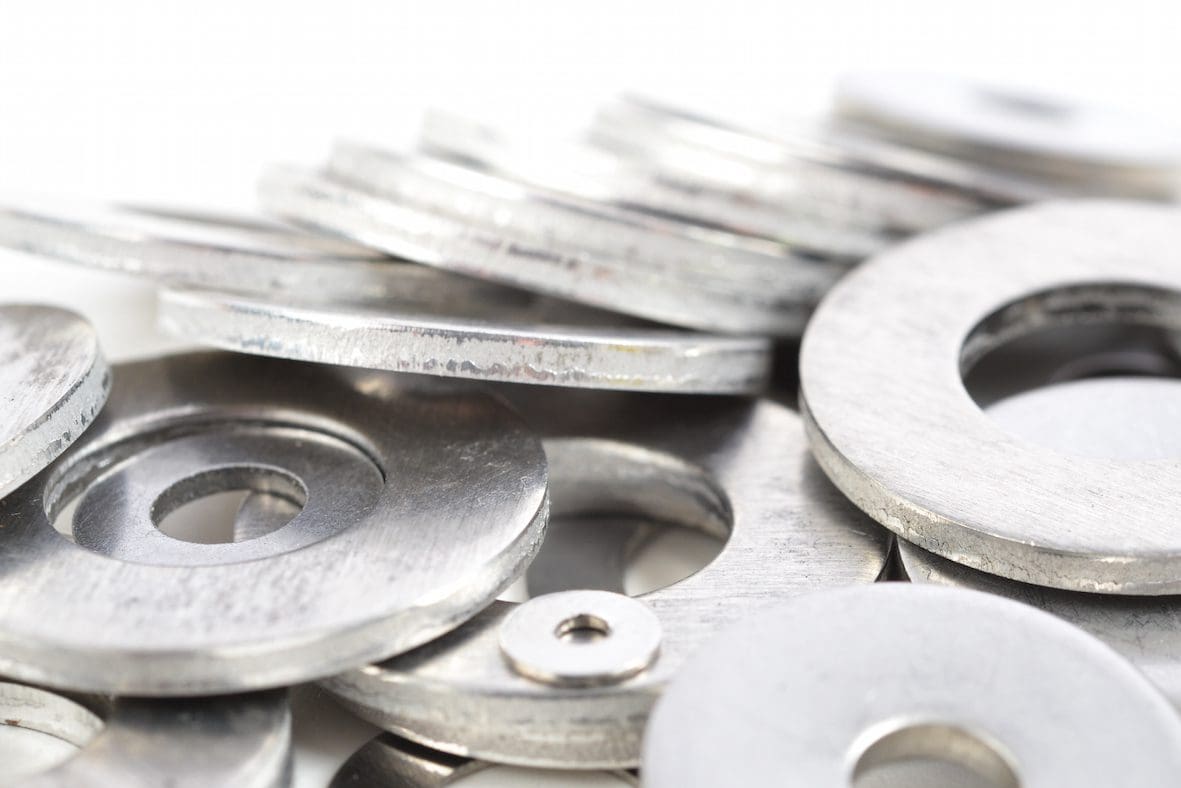 Aluminium Shim Washers At Stephens Gaskets
Here at Stephens Gaskets, we have been manufacturing and supplying gaskets, shims (including aluminium shim washers) and foils for over 70 years. Furthermore, we are proud to be shim washer specialists and a large shim washer manufacturer.
Both Large And Small Volumes Produced
Specifically, an aluminium shim can be used to bridge the gap between loose machinery parts.
Accordingly, Stephen's Gaskets provides customers with quality manufactured pressed parts, and specialises in the production of washers, gaskets and shims. Additionally, we offer a flexible manufacturing service for both large and small volumes. More over, we also offer a bespoke aluminium shim for those requiring non-standard sizes.
Improve The Lifespan Of Your Machine
Interestingly, an aluminium shim can reduce the damage caused to machinery by gaps between components and loose moving parts. Basically, the shim fills excess gaps to ensure it functions at the required level of accuracy.
In addition, an aluminium shim can reduce erosion too. Therefore, improving the lifespan of your machine, and avoiding costly repairs. Ultimately, our shim washers are the perfect answer to keeping machinery in good condition.
Nationwide Delivery
What's more, we are conveniently based in the West Midlands. Therefore, we are central, with great access routes. As a result, we can provide quick nationwide delivery at a time that is convenient to you and your business.
Indeed, with a range of bespoke services, expert technicians and state of the art equipment, shim washers at Stephens Gaskets cannot be beaten on quality, price or expertise.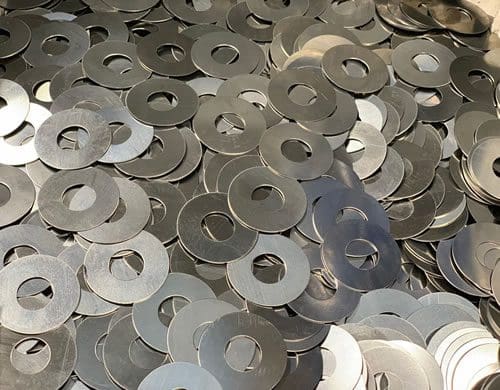 Quick Turnaround
Moreover, we can manufacturer aluminium shim washers, also known as spacer washers, to any thickness or diameter. In addition, we are able to manufacture dedicated tooling to meet your own requirements. Generally, shims are available in thicknesses of .05mm to 1.5mm, with both small and large quantities available with a quick turnaround.
From Residential To Large-Scale Industrial
Finally, our location in the West Midlands means that we can reach all parts of the country quickly and efficiently. As well, we have the functionality to export to Europe and beyond.
Established in 1947, we have the knowledge and experience to serve any customer, whether residential or large-scale industrial.