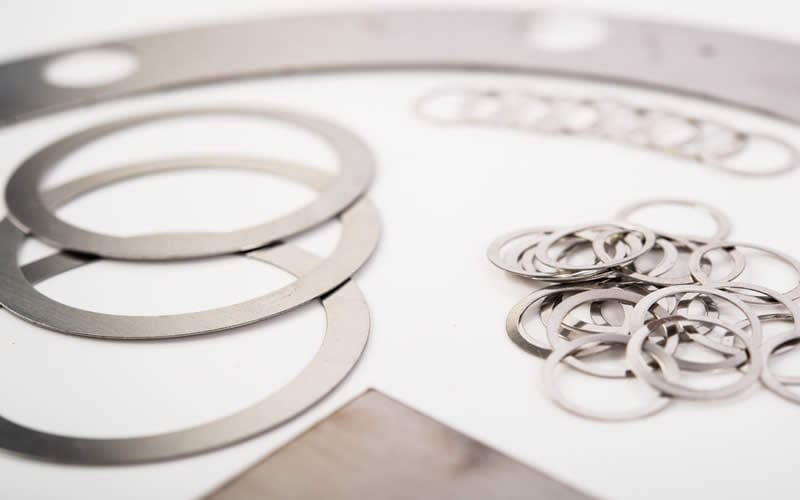 Various Gauges/Thicknesses
Various Gauges/Thicknesses
Stephens Gaskets has over forty years of experience in the manufacturing of precision machined components. Specialising in the manufacturing of shims, washers, and gaskets, our company supports industries all over the world with our high quality parts. Our experience has led us to form relationships with some of the world's leading suppliers of materials and resources.
The result of this is that our company has access to the finest quality materials including steel raw material. Alongside manufacturing with steel material, we also offer steel raw material to our customers for their own manufacturing and industrial applications. We can provide this raw material in a variety of forms.
Why Choose Stephens Gaskets For Raw Materials?
With our experience and expertise, we have established an unbeatable reputation for high quality machined components and raw materials. We know that a quick online search for "raw materials for sale" will present you with plenty of results. However it's imperative that you invest in products from a reputable source. Steel material is able to be sourced easily from a wealth of suppliers. So, you need to be sure that your raw materials are high quality and fit for use. At Stephens Gaskets, we manufacture with the very same material we supply. Moreover, you can be rest assured that you're in the right place for quality steel. Thee material is used for a range of industries such as the aerospace and automotive sectors. 
Steel Material
Steel is one of the most widely used materials in the world. Primarily used for construction and architectural purposes, the main benefit to using steel is its strength and durability. It is stronger than most other building materials and has a fantastic lifespan. Steel requires little maintenance to keep it performing well, and has great machinability. Also, steel has the ability to be fabricated into various different shapes from simple to complex. It can be bent and moulded in endless variations which makes it perfect for bespoke projects. In terms of its strength, it is one of the safest materials to use.
Furthermore, Steel has a low carbon effect and is recyclable, making it a popular choice of material for businesses looking to improve their sustainability. The material can be used over and over again without its quality and strength being compromised. As a result, it has one of the highest recycling rates.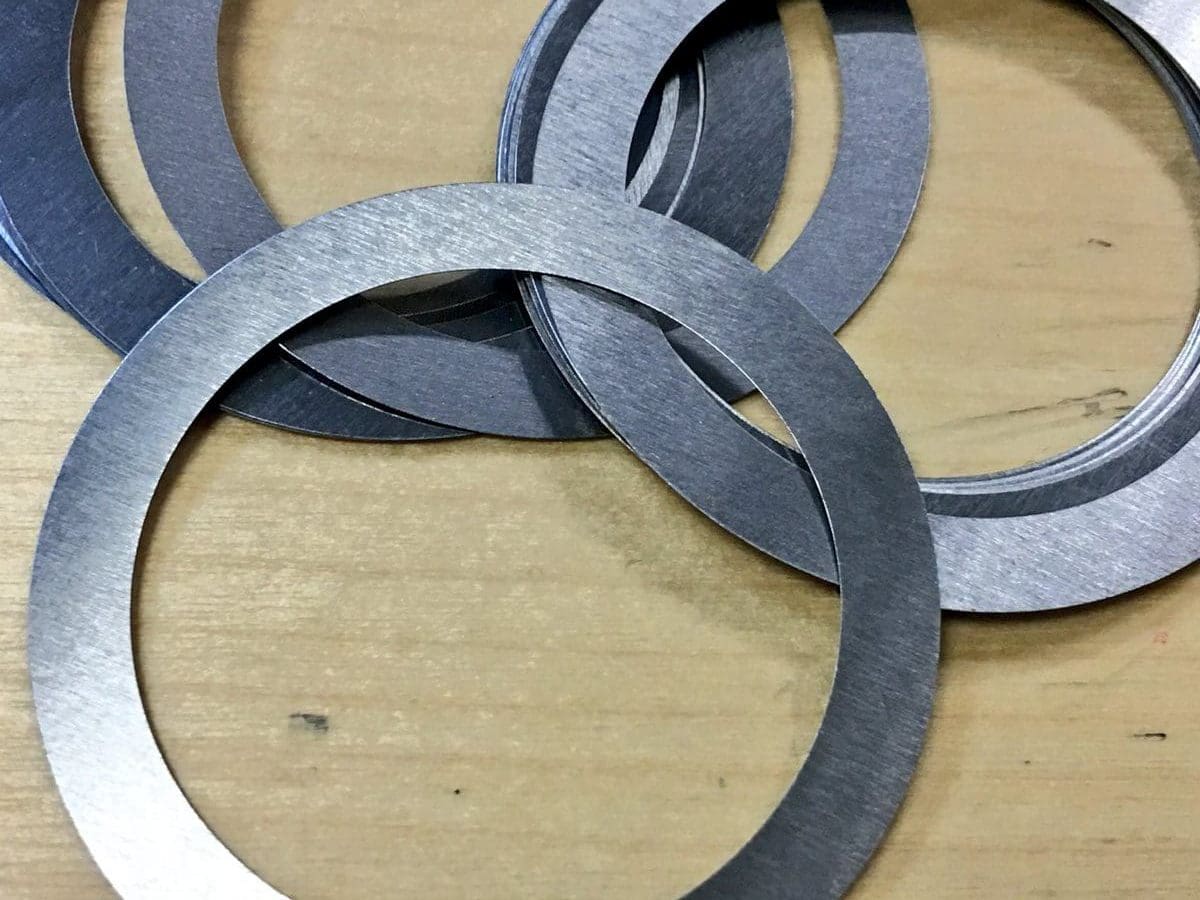 Raw Material Shim
Shims are circular (or squared) components which are used to fill gaps in machinery/fixtures/other projects. Steel is often used for a raw material shim due to its strength. Whilst the main purpose of a shim is to fill in gaps, steel shims are also used to prevent two other metal parts from rubbing together. For example, motorcycle valves open and close hundreds of times per second. The components that make up the valve wear over time and once this happens the gap between the cam loves and the valve stem can decrease.
The gap will be gauged by a mechanic and a steel shim will often be inserted to keep the components separate. There are also other parts in the automotive industry where shims are used to reduce clearances. With steel being a cost-effective shim material to go for, it is much cheaper to replace the shim once in a while as opposed to the more pricer motorbike components.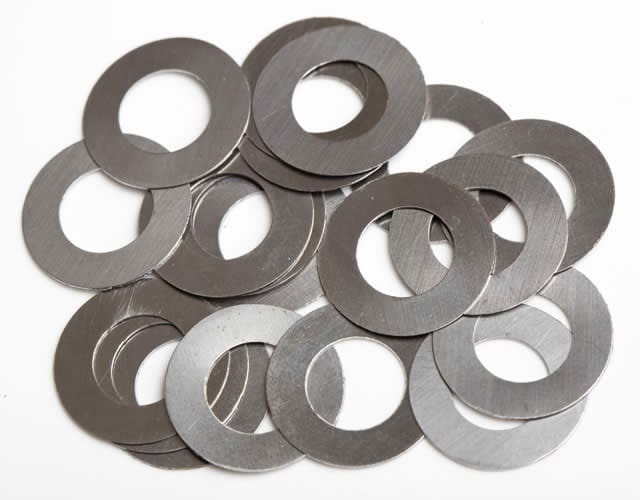 Steel Foil
Steel foil is the thinnest variation of raw steel material you can get here at Stephens Gaskets. It can easily be fabricated and is used for a range of applications such as:
Steel metal foil is commonly used for shielding or fabrication applications.
Game Boards
Scoreboards
Shielding
Surgical Equipment
Steel Plate
Steel plate is commonly used within the construction industry. They can be found in various structures, bridges, tall buildings, and construction vehicles. Also, steel plates are utilised for pressure vessels, military applications, and marine and offshore equipment.
Plate steel can undergo tremendous tension from some of the harshest conditions which means it is perfect for reinforcing purposes. It also plays an imperative role in aiding heavy machinery builds.
Steel Sheet
Steel sheet is used extensively within the automotive sector in the manufacturing of motor vehicles. Alongside this, it is commonly used to manufacture white goods, construction products and general metal fabrication projects. It is generally quite an economical material but if required to be corrosion resistant, steel sheet does require a protective coating or finish.
Steel sheets will usually undergo either a liquid or powder coating to provide it with a protective surface. Other common applications include:
Game Boards
Scoreboards
Shielding
Surgical Equipment
Steel Strip In Coil
Strip steel often has tighter thickness tolerances, than cold rolled steel. It is a uniform and lightweight raw steel form which is easy to fabricate, transport, and install into projects. Again commonly used in the automotive industry, it will often be stamped into body panels and other automotive components. Also, strip steel is used in white goods such as fridges, washers, and dryers.
Contact Us Today
Our experienced team can support you with finding the right raw materials for your application. If you would like to find out more about our steel raw material, then please explore our website today. Alternatively, you can call 0121 544 5808 or email us at sales@stephensgaskets.co.uk.