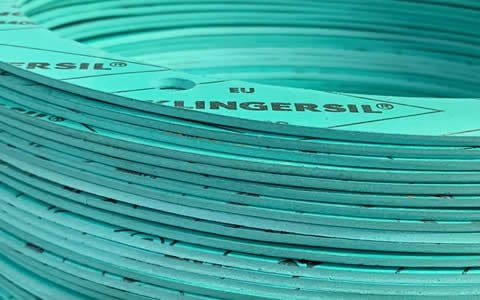 Various Gauges/Thicknesses
Various Gauges/Thicknesses
KLINGERSIL® C-4509 is one of the many different gasket materials we work with here at Stephens Gaskets.
As a leading gasket manufacturer in the UK, we only work with materials that offer a high performance time and time again. With this in mind, you will find a wide range of KLINGERSIL® grades within our gasket material range.
Our gaskets are high in quality, durability, and performance, which means they can be used in a wide range of industrial requirements. With decades of experience under our belts, you can be sure that our gasket manufacturing team will produce for you a component that won't let you down.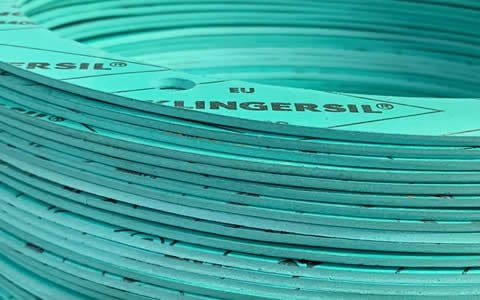 KLINGERSIL® C-4509 high pressure gaskets are made from carbon fibres and high temperature resistant additives, and bonded with nitrile rubber binder.
Ideal for the highest thermal and mechanical stresses, the material has an expanded metal reinforcement. This enhances its high stress capability even further and makes the gaskets suitable for high bolt loads. It is also a fire safe grade – another appealing property for a wide range of industries.
Due to the fact it is made from high-tech materials, the gaskets will provide an excellent performance in many sectors of the chemical industry. Their main fields of application are the alkaline media and steam applications.
Here at Stephens Gaskets we pride ourselves on offering high quality materials and components, at competitive prices. Our KLINGERSIL® C-4509 gaskets are no exception to this, and we can manufacture them in a wide scope of sizes and measurements.
To find out more about how we can help with your requirements, please get in touch today.