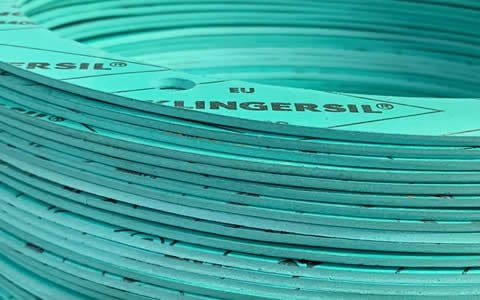 Various Gauges/Thicknesses
Various Gauges/Thicknesses
When it comes to KLINGERSIL® gaskets, look no further than Stephens Gaskets.
We proudly produce gaskets in many different grades of the material, including KLINGERSIL® C-4500. As one of the country's leading gasket manufacturers, we pride ourselves on being flexible with our services. We also understand that using versatile materials is key to meeting industrial requirements. Therefore, you will find all of our gasket materials are high performing, and have a range of different properties – with KLINGERSIL® C-4500 being no exception.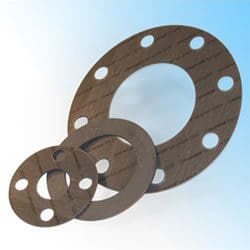 KLINGERSIL® C-4500 gaskets are made from carbon fibres along with special heat-resistant additives, and are bonded with NBR.
They are a superior performance gasket and work incredibly well with high temperature alkaline media and superheated steam. They can be used in oils, gases, salt solutions, fuels, alcohols, organic and inorganic acids, hydrocarbons, refrigerants, and lubricants. With this in mind, they are commonly used in applications within the chemical industry. KLINGERSIL® C-4500 also demonstrates excellent load bearing properties along with good creep resistance.
With so many appealing properties, this type of gasket is typically used in applicatiations for compressions, pipe flanges, manways, pumps and in applications that require a gasket material to withstand high internal pressure.
With decades of experience under our belts, you can trust Stephens Gaskets to provide you with a product that won't let you down. We work with only the finest quality materials which we guarantee will reflect in the quality, performance, and lifespan of the components we produce.
For more information about our KLINGERSIL® C-4500 gaskets, please get in touch with us today.