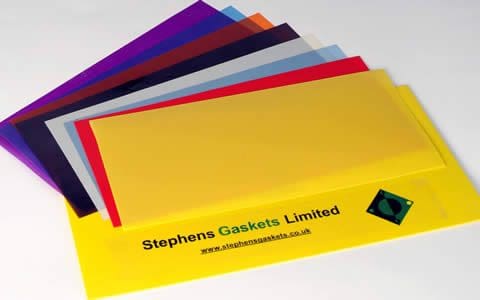 Various Gauges/Thicknesses
Various Gauges/Thicknesses
Shim
assortments are available with different shim materials and thicknesses to help you create custom shims for your specific application. We are able to supply a wide range of shim sizes having thicknesses from 0.003mm to 5.00mm, all produced to the regulatory T3 international standard for thickness. We can also supply custom widths and lengths – please contact us direct with your requirements if you can't find what you need in our assortments.
High Quality Assortments
Here at Stephens Gaskets, we offer high quality assortments for a wide range of industries and applications. Each of the materials are ideal for a diverse range of purposes. There are many advantages to purchasing pre-cut shims in any material over cutting your own.
Seventy Years Of Experience
Stephens Gaskets Limited produces gaskets and shim washers in many assortments for many manufacturers, both in the UK and outside. Customers range from Classic/Vintage Motor Car and Bikes Clubs, to Diesel Engine manufacturers. As well as, 1st & 2nd tier automotive suppliers and OEMs. We have nearly 70 years of high quality manufacturing experience. During this time, we have amassed great expertise in the production of shims, washers, and gaskets.
Fast Turnaround
Need something fast? Don't worry, we have fast and reliable worldwide delivery. If you want any more information about our Assortments (or any of our other products) please give us a call or alternatively you can email us at sales@stephensgaskets.co.uk. We will respond to your query/ question as soon as possible.
Call
0121 544 5808
for a quote or to discuss your requirements. |  Our team of experts will be happy to help.