Various Gauges/Thicknesses
Cork Gaskets by Stephens Gaskets
Cork gaskets have a wide range of uses in both commercial and consumer applications. At Stephens Gaskets, we have been using cork for many years. Established since 1947, we are ideally placed to offer you the very best advice and products in the range.
Cork gaskets are key where compressibility and flexibility are paramount. With a rubber composite, cork is water resistance, buoyant, fire resistant and highly impermeable.
We have a number of pure cork and cork/rubber composite materials are available. Including cork/silicone blends, cork/nitrile blends, cork/EPDM blends and many more different compounds. All of these options have their own specific properties and recommended usages.
Highly Resistant
As cork is both stable and lightweight, composite cork is ideal as a flexible and moisture resistant material. Additionally, it can withstand extremely high pressures without it being degraded, crushed or misshapen. Cork is also highly resistant to wear and tear.
In addition, it can withstand extreme temperatures as well as offering excellent sound resistant properties. To put it simply, composite cork is virtually indestructible.
Cork Gaskets – Composition
Composite cork typically consists of 70% cork and 30% rubber. The particular rubber used depends on the requirements in terms of chemical resistant. This is because different rubbers are resistant, or susceptible, to different chemicals. Its impressive qualities and properties make it ideal for use in the automotive, shipping and electrical equipment industries.
We pride ourselves in being able to offer the very best customer service experience to both our commercial and consumer clients. We are proud to have served them for over 65 years. Our level of customer service and experience is absolutely unrivalled. As a result, we are industry leaders and can provide you with the perfect products at fantastic prices.
Stephens Gaskets are expert manufacturers of shim washers and a wide range of other products – including cork gaskets and shim washers.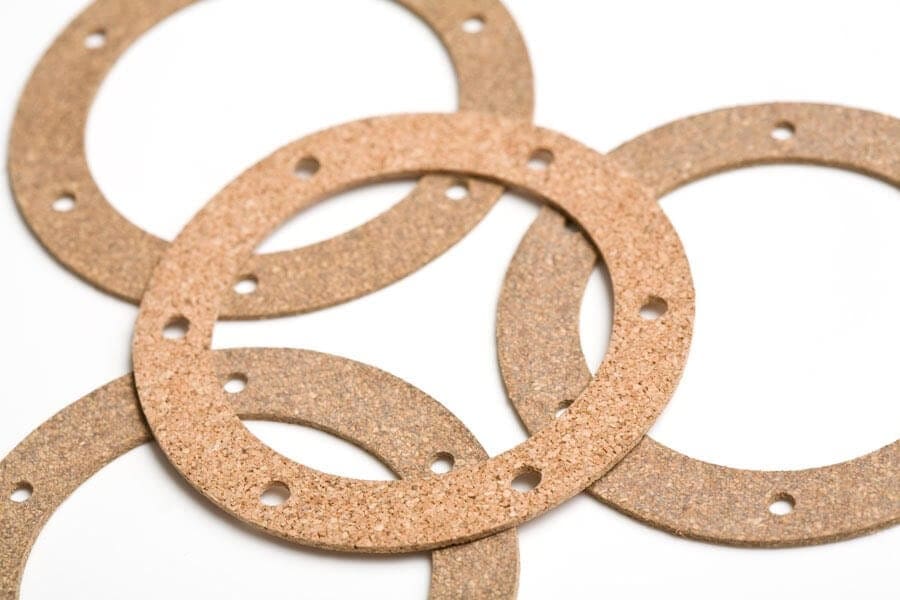 How To Order
To discuss your particular needs and cork gasket requirements, why not give us a call? You can contact us on 0121 544 5808 or via the contact form on this website. We'd be more than happy to help in any way we can and look forward to welcoming you as the newest customer of Stephens Gaskets.