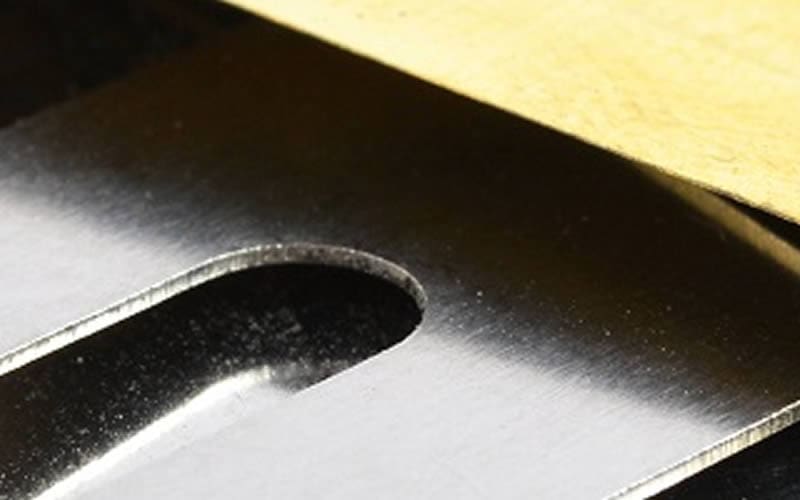 Various Gauges/Thicknesses
Various Gauges/Thicknesses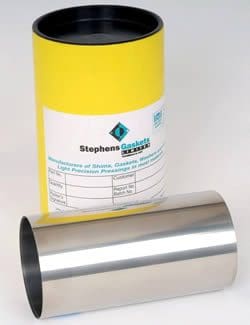 Stephens Gaskets is a leading manufacturer of shims, including peelable shims. We have been manufacturing and supplying shims for decades now, and having been established in 1947, have plenty of experience under our belts when it comes to precision machined components. Over the years, our team and our knowledge has only grown further, meaning we can offer you the highest quality products and level of service possible each and every time.
What are the uses of a shim?
There are three core purposes for fitting a shim inside a piece of machinery:
Tolerance Compensation – where the shim is used during the designing of a piece of machinery to compensation for precision tolerances as it is being assembled
Precision Alignment – the shim is fitted to keep other components in their correct alignment
Wear Compensation – this is the use of a shim to compensate for wear, as a result ensuring the machinery keeps the right accuracy and reducing the need to replace parts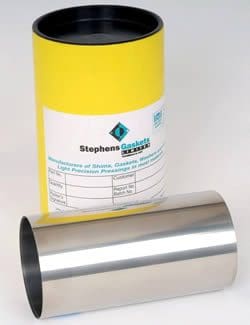 How Do Peelable Shims Work?
A shim is a thin piece of material (usually rounded) that is fitted inside a piece of machinery. Machine components often have specified adjustment allowances for assembly purposes, however a peelable shim can be the cost-effective solution for this.
As opposed to an adjustment allowance, you can peel the shim down to the size at the time of assembly. As a result of a peelable shim, you can easily obtain an accurate adjustment and alignment in your machinery during both the original assembly and in maintenance. All of this can be achieved without the need of equipment or grinding, the user can simply peel one layer after another on the shim until they have achieved the perfect thickness.
The shim will always remain a uniform thickness that is smooth, clean, and parallel. The foil that you have peeled off will not be able to be used due to the fact it deforms whilst you are peeling it off.
Benefits of Peelable Shims
As well as reducing costs, peelable shims can also reduce assembly time and provide increased precision and accuracy. They allow for quick repairs and adjustments on the production line and respond very well in a machine environment. Peelable shims are ideal for many applications, including pumps, gas turbines, hydraulic controls, and refrigeration.
Peelable Shims Made To Your Exact Specifications
Often known as laminated shims, we can manufacture your shims to your exact requirements here at Stephens Gaskets. From the shim material you decide to use, to the amount of layers you would like on your shim, we'll ensure your shim is expertly perfected to suit your application.
Contact Stephens Gaskets Shim Manufacturers
If you are looking for shims or would like to find out more about peelable shims from leading shim suppliers Stephens Gaskets, then explore our website today. Alternatively, you can call 0121 544 5808 to speak to a member of our helpful and friendly team. With plenty of experience and expertise under our belts, you can rest assured that our team will always go the extra mile to ensure you are paired with a solution that meets all of your requirements and expectations.