Stainless Steel Raw Material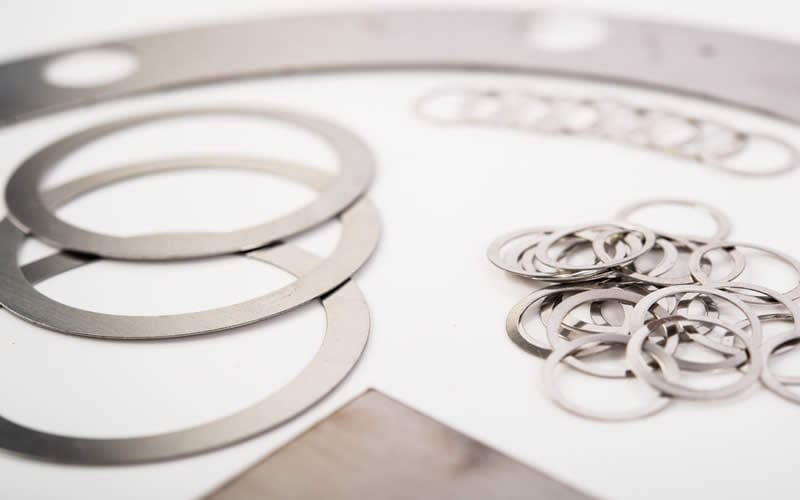 Various Gauges/Thicknesses
Various Gauges/Thicknesses
With over four decades of experience in working with precision machined components and raw materials, Stephens Gaskets is a leading shim manufacturer in the UK. Manufacturing shims, washers, and gaskets, we have supplied components to a range of industries. As a result of our experience and expertise, we have an unbeatable reputation for quality components and materials.
Our manufacturing achieves the highest levels of precision and accuracy, and we work with only the finest quality of raw materials. The materials we use allow us to manufacture durable and reliable products, and we are proud to offer them to our customers in raw material form to support a range of applications.
Experience and Expertise
Sourcing raw materials might seem simple when looking online. However, it's important that no matter how many companies you are presented with, you take the time to research the raw material supplier. Whilst stainless steel raw material isn't too hard to source, it's important you invest in a high quality material that will ensure the safety and durability of your product or application. At Stephens Gaskets, the very material we work with to produce our own components is what we can provide our customers with in raw material. With this in mind, you can benefit from the we have applied when sourcing the material, to guarantee the quality of any stainless steel raw materials you buy from Stephens Gaskets.
Stainless Steel
A steel alloy, stainless steel has a minimum of 105% chromium content by mass. With outstanding resistance to corrosion, staining, and rust, it is one of the most common materials for shims and washers. The material is often referred to as corrosion-resistant steel. The addition of chromium to the steel protects the material from surface corrosion and prevents it from spreading. Stainless steel can be used in oxygenating and non-oxygenating environments. Its strength allows it to perform well in tougher environments compared to most other materials.
One material stainless steel can sometimes be compared with is carbon steel. Carbon steel is another type of strong metal and happens to belong to the steel family. They are very similar upon first glance, however both have a number of key differences. Ultimately, carbon is very much relied on for its strength and durability. However, it is not suitable for exposure to moisture and is highly susceptible to rust and corrosion. With this in mind, applications for this material are limited and it must avoid environments that expose it to oxygen and moisture.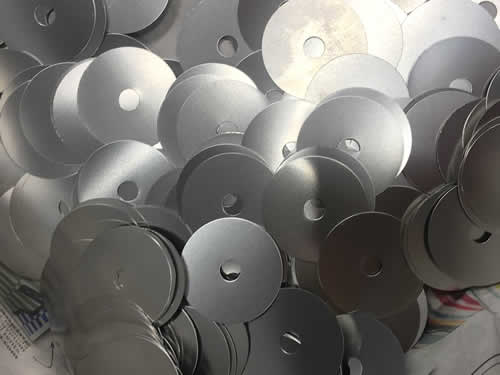 However, as mentioned above, stainless steel has been specifically designed to resist oxidation and corrosion. By containing only small amounts of chromium, a protective barrier between oxygen and the metal's iron content is formed and therefore it is much more versatile in its applications.
Raw Material Shim
A shim is a component used to fill the space in an area. Depending on the industry and application, it can have a different purpose for each use. At Stephens Gaskets, many of our raw material shims are made from stainless steel and are often used in the manufacturing of large equipment. When used in manufacturing, the shim is often relied on to reduce the clearance between two components. If the clearance levels need adjusting, a shim will be used to support adjusting the clearance between the other components. They are also used in the automotive industry for the same clearance applications. Stainless steel shims are one of the most widely used types of shims due to their strength, durability, and versatility.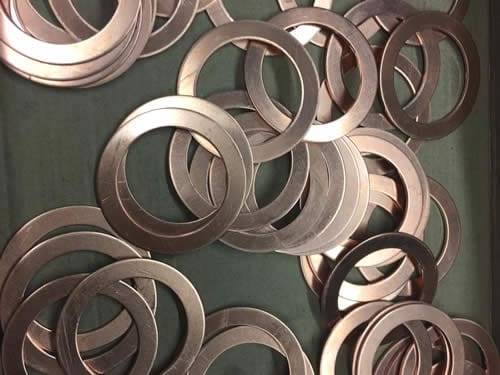 Stainless Steel Foil
Our raw stainless steel material can be supplied in cold rolled stainless steel foils. We can supply the strips in a variety of different grades. Our stainless steel foils can be sheared, perforated or punched depending on the type of application they will be required for.
Some common uses for stainless steel foils include:
Surgical instruments
Heat treating
Precision electrical parts
Solar and alternative energy
Other Precision Parts
Stainless Steel Sheet
Stainless steel raw material is also available in sheet form here at Stephens Gaskets, We can provide steel sheet material in a variety of sizes and finishes. Some of the surface finishes include:
Mill finish
Mirrored
Dulled
Polished
Alongside making smaller components, stainless steel sheets can be moulded into various shapes to support the manufacturing of other goods and appliances. Stainless steel sheet is commonly used for making cookware (grills, sinks, pots, and cookers) and can be used as a finish for freezers, dishwashers, fridges, and countertops.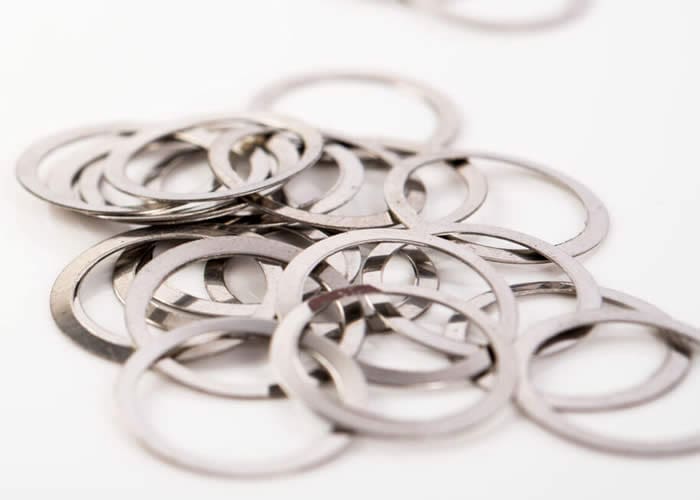 Stainless Steel Plate
Stainless steel plate is a type of raw material form often used in the construction industry. The plate is made from rolling out the sheets and compressing layers of it on top of each other to create different widths and sizes. It differs from stainless steel sheets in that a sheet is usually much thinner.
Stainless steel plates are the go-to choice for a range of applications and industries. Ranging from the architectural sector through to the food hygiene industry, there are many uses for stainless steel plates. Some common industrial uses include:
Chemical and fuel tanks
Chemical and petro-chemical plants
Food processing and pharmaceutical industries where a hygienic surface is needed
Construction
Stainless Steel Strip In Coil
Stainless Steel Strip In Coils are incredibly versatile and can be used for a range of different applications. From surgical instruments to springs and heat exchangers, this type of raw material is highly diverse. As with all of our stainless steel raw materials, we can offer stainless steel strips in coil material in a range of specifications.
Stainless steel coils are used to manufacture different types of processing equipment such as food processing, medical equipment, building products, offshore drilling rigs, and heating and energy equipment.
Contact Us Today
Our experienced team can support you with finding the right raw materials for your application. If you would like to find out more about our stainless steel raw material, then please explore our website today. Alternatively, you can call 0121 544 5808 OR email us at sales@stephensgaskets.co.uk.