Various Gauges/Thicknesses
Established in 1947 in the Midlands, Stephens Gaskets has a long history as a shim washer manufacturer that provides excellence in customer service to clients worldwide.
For over 50 years, we've worked with customers from all walks of life and from all over the world. Providing individuals and businesses with precision shim washers to meet their specifications. 
We value every single one of our customers, no request is too big or too small. We deliver every order to specification and on time.
Open to Any Custom Orders
Our main priority is a happy and satisfied client and we are proud of the longstanding client relationships we've built. 
We specialise in classic and vintage cars, and we also provide parts for motorcycle clubs. We work with large, industrial companies, as well as manufacturing diesel engines.
At Stephens Gaskets we provide parts and washer assortments that are cut and made to specific sizes, thicknesses and shapes. However, we pride ourselves on our flexibility and willingness to take on a challenge. 
As such, we have always been open to custom orders. With our wide range of materials, top of the range equipment and experienced team we can handle any shim washer request.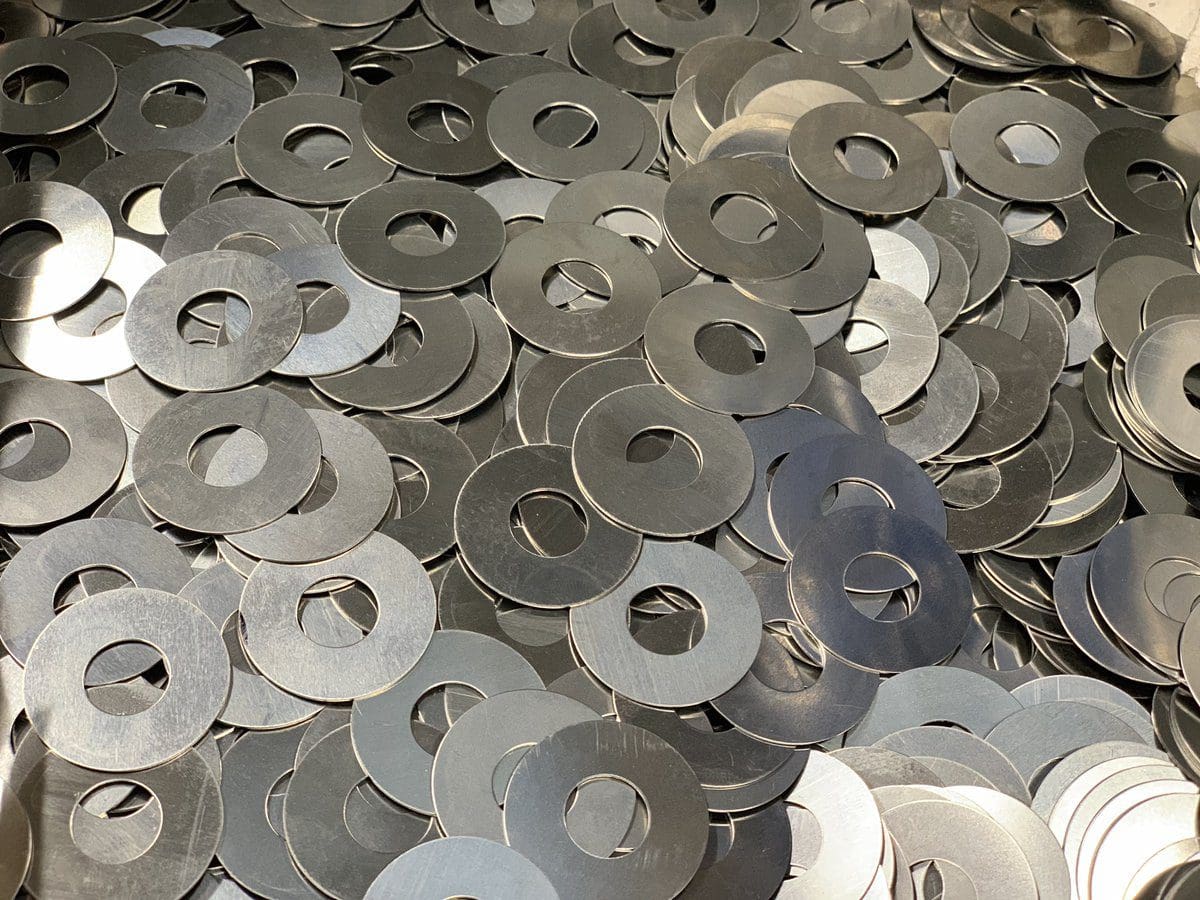 A Dedication to Customer Service
We value our clients and know the importance of good customer service and delivering on our word.  Together our team has decades of hard work, market knowledge and technical expertise. Therefore, making us perfectly placed to offer advice and recommendations based on your individual requirements.  
We're also perfectly placed in a physical sense. Our headquarters is strategically based in the West Midlands. This ensures that we can serve the whole of the UK, and the rest of the world, as efficiently as possible.
Call Us Today for an Instant Quote!
If you have any questions or would like some advice about shim washers and washer assortments then give us a call today on 0121 544 5808. Or you can complete our contact form. Our dedicated customer services team will be more than happy to help in any way they can.
If you have any further questions or would like to place an order, then don't hesitate to get in touch. We look forward to hearing from you!
What are Shim Washers?
Shim Washers are small pieces of metal used to fill spaces between mechanical parts. By filling this gap, the parts can sit tightly together and function to their optimal ability. One of the items Stephens Gaskets specialises in is custom made shim washers in the UK.
We believe that it is the smallest things that can make a big difference in manufacturing, and we would definitely put this product into that category.
Prevent Machinery Problems
One of the problems many people face when it comes to engines, or other similar mechanisms is the small space or gap between components. These are easily overlooked. However, the presence of badly fitting parts or excess space within a machine is almost certain to cause significant problems over time.
This is where ring shim washers can come in, and make all the difference. Another term for this product is 'support washers'.
Reduce Vibrations
They are commonly used to fill excess gaps, particularly in bearing assemblies or any other application. Shims take up excess space, and remove those gaps that can compromise the effectiveness of a mechanism.
By using a shim washer to fill a gap, you will immediately notice a reduction in movement between components. As well as, reducing wear and erosion caused by two parts having direct contact with each other. This closing of gaps can reduce buzzing or vibration, and it will also enhance the effectiveness or productivity of a machine.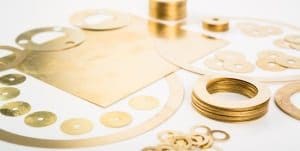 Extends the Lifespan of Machinery
When used effectively these small parts can also lengthen the lifespan of an engine or machine. Perhaps most importantly, it will allow you to rest a little more easily in the knowledge that everything is functioning as it should.
Hard Wearing
Generally, this product is made of carbon spring steel, making it flexible and supportive at the same time. As well as being hard wearing, carbon spring steel is highly durable. It also has a longer lifespan and stronger ability to endure wear and impact than other, similar materials.
Expert Advice From Trusted Shim Washer Suppliers
Our washers are available to purchase in a variety of sizes or you can purchase a washer assortment kit. Our washer assortment kit comes with several different internal and external diameters to ensure there's a shim for every occasion. 
We would love to cast our expert eye and apply our experience to your next project. Our team is more than happy to offer advice and recommendations. We want to make sure you have the right washer for the job, even if that means a customised shim washer. 
As leading shim manufacturers in the UK, we know our shim washers and have one the largest stock selections available.
Minimise Cost and Time Constraints
Shim washers absorb friction and tolerances between two different components, this is essential when it comes to a machine with many moving parts. Not only will it protect the components from each other, it will also allow everything to run more smoothly.
Generally speaking, the different components don't need to be specifically machined for a perfect fit. As a result, costs and time constraints are minimal. Our parts are the perfect answer when it comes to taking up any excess gaps where required.
Affordable and Practical Solutions | Washer Assortments
At Stephens Gaskets, we know that productivity and effectiveness is as much a financial issue as it is a practical one. Nobody wants to have to repeatedly replace components. Nor do they want to waste their money on parts which aren't going to last an adequate amount of time.
We can guarantee strong products at Stephens Gaskets. Our products dramatically reduce maintenance and repair costs, as they can help to preserve the faces of the two components.
Reduce Wear and Tear
This means that over time, you'll only need to replace the shims at intervals rather than the components themselves. The shims will take the impact and wear of the mechanism, rather than the more expensive, complicated or hard to obtain parts and machinery. 
When you use the right shims in the correct way, you'll find that you are reducing the costs of both maintenance and repairs. This will provide you with complete confidence in the application.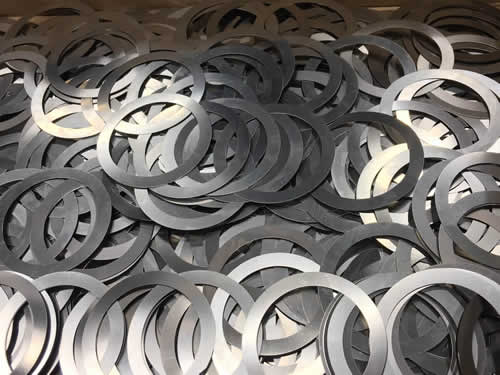 Stephens Gaskets is one of the UK's leading mechanical component producers. We specialise in the design and production of bespoke and non-bespoke shims, washers and gaskets.
 Over 40 years in the trade has enabled the team to become experienced experts in the industry. We create quality mechanical components that are used in a wide variety of industries and applications, worldwide.
Our years of experience means that we have developed profoundly as a company over the last few decades. We also have the latest state-of-the-art equipment and resources, which allows us to create high quality goods time and time again.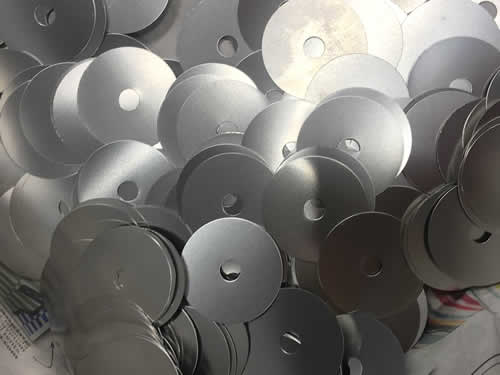 Stephens Gaskets is one of the UK's leading specialists in the production of shims, washers and gaskets. As skilled manufacturers, we pride ourselves on creating both bespoke and non-bespoke mechanical components made from a wide selection of different materials, including shim washers in stainless steel. Using such a versatile range of materials here at Stephens Gaskets, ensures we can meet even the most complex of requirements. 
We also provide solutions to some of the world's most demanding industries.