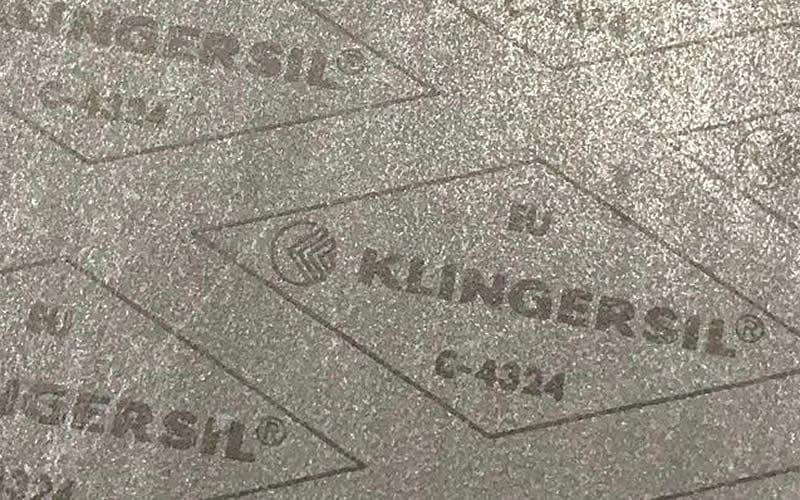 Various Gauges/Thicknesses
Various Gauges/Thicknesses
Stephens Gaskets are one of the UK's leading gasket manufacturers. With decades of experience under our belts, we have grown to know exactly what is required of gasket, and how to achieve this.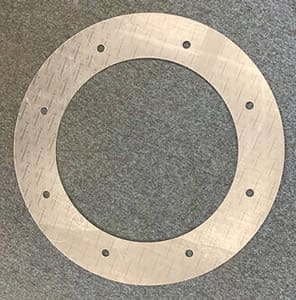 In order to meet as many requirements as we can, we work with a wide range of materials, including KLINGERSIL® C-4324. We pride ourselves on being able to meet the requirements of various different industries. In order to do this, we remain as flexible and as versatile as we can with our services.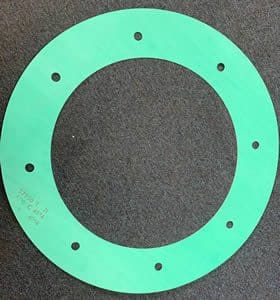 Part of the KLINGERSIL® family, KLINGERSIL® C-4324 is an economic grade.
It mainly consists of aramid and glass fibres, along with a nitrile rubber binder. The thermoseal is resistant to water, hydrocarbons, oils, and lots of other chemicals too. As a result, it is suitable in many general industrial applications involving liquids and steam at low pressures and temperatures.
KLINGERSIL® C-4324 gaskets are commonly used as a seal for compressors, pipe flanges, manways, pumps and valves. Due to the material's properties, they are ideal for use in applications that require resistance to oil and fuel at elevated temperatures.
As experienced UK based gasket manufacturers, here at Stephens Gaskets we are always on hand to offer you expert advice. We are very knowledgeable when it comes to gaskets and therefore we can answer any questions you may have – to ensure that you know exactly what you need for your project. With competitive prices and a fast turnaround, rest assured that our team will equip you with high quality gaskets that won't let you down.
For more information on KLINGERSIL® C-4324 gaskets, get in touch today.