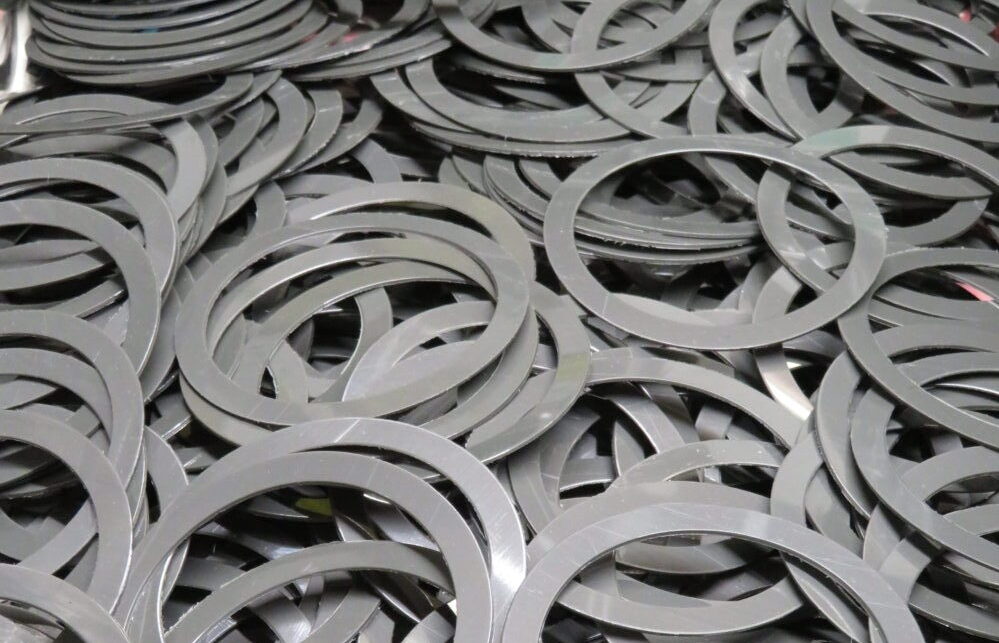 Nylatron GS Shim Washer Manufacturing Experts & Bespoke Nylatron GS Specialist
Call 0121 544 5808 Today
Various Gauges/Thicknesses
Various Gauges/Thicknesses
As leading shim washer manufacturers, we work with a wide scope of materials, including Nylatron GS. It is one of the many different types of materials that we are proud to manufacture components with here at Stephens Gaskets. All of these materials have their own unique sets of advantages and disadvantages. In addition, with decades of experience under our belts, our team has an impressive wealth of knowledge and skills to support our customers. We can talk you through all of the different component options we have, and ensure that you choose the right material for your requirements.
At Stephens Gaskets, we treat every project individually. We take a bespoke approach to each requirement in order to find the best solution.
What is Nylatron GS?
Nylatron GS is a specially enhanced version of Nylon 66. The material contains specific measurements of Molybdenum Disulphide (MOS2). The addition of this means that Nylon GS has much better self-lubrication properties compared to the unfilled Nylon 66. Components such as washers that are made from Nylon GS are much stiffer, harder, and more dimensionally stable than those made from standard Nylon.
Properties
The key advantage to Nylatron GS is its self-lubrication. The addition of molybdenum disulphide (MoS2) to Nylon means that the material has extra lubricity. As a result, parts made from Nylatron GS can function with little or no lubrication. This etra lubricity also means that parts will often have a longer service life – making them highly cost-effective.  Nylatron GS shim washers also have fantastic mechanical strength and fatigue resistance. Alongside this, they have great wear resistance and electrical insulating properties.
Some other general characteristics include: 
> Low coefficient of friction – the material is ideal for most moving parts and allows them to move over surfaces smoothly and seamlessly. This makes them suitable for bearings and gears, along with other sliding parts.
> Dielectric properties – making the material ideal for electrical insulation
> Great abrasion resistance – allowing Nylatron GS to lend itself to medium stress applications with high mechanical strength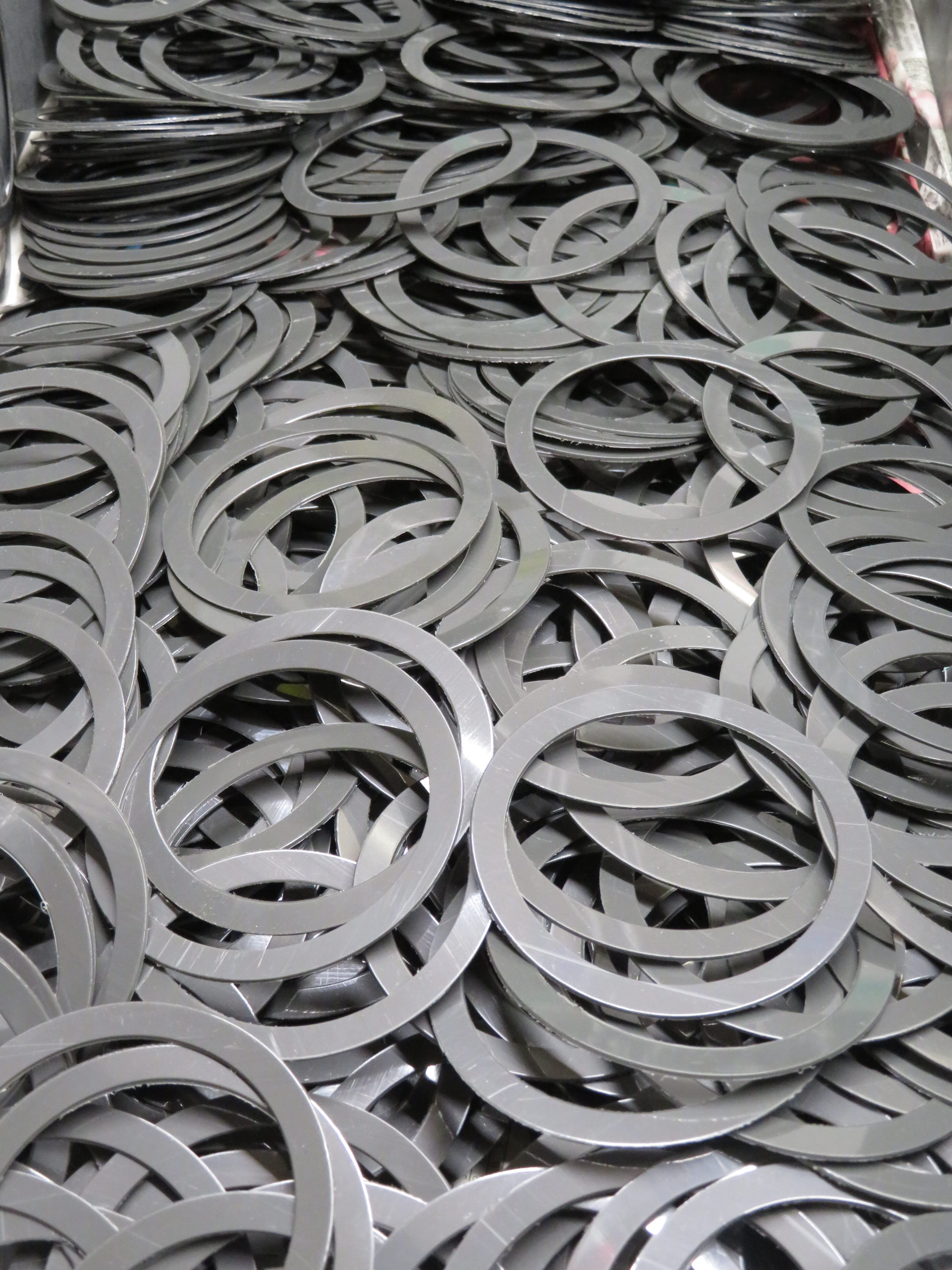 Applications
At Stephens Gaskets, our Nylatron GS shims washers are most commonly used in bearings, wheels, rollers, and gears. The Nylatron GS can create a barrier between the internal and external structures and therefore is ideal for many construction applications.
Nylatron GS Shims Manufacturers – Stephens Gaskets
As a highly experienced manufacturer of Nylatron GS shim washers, you can trust Stephens Gaskets when it comes to your requirements. We have spent years in the industry creating bespoke shims and washers for a range of industrial applications. With the ability to support many different industries such as the automotive and manufacturing sectors, our capabilities are highly diverse to suit the requirements of each individual customer.
We have invested heavily in our services and facilities over the years to ensure that we can provide high quality mechanical solutions that truly stand the test of time. Our well-established manufacturing suite combined with our team of experts allows us to achieve the highest levels of accuracy and uniformity across small and large volume batches of Nylatron GS shim washers.
For more information about our shim washers or any of our other precision machined components, explore our website today or call 01215445808  to speak to a member of our helpful and friendly team.