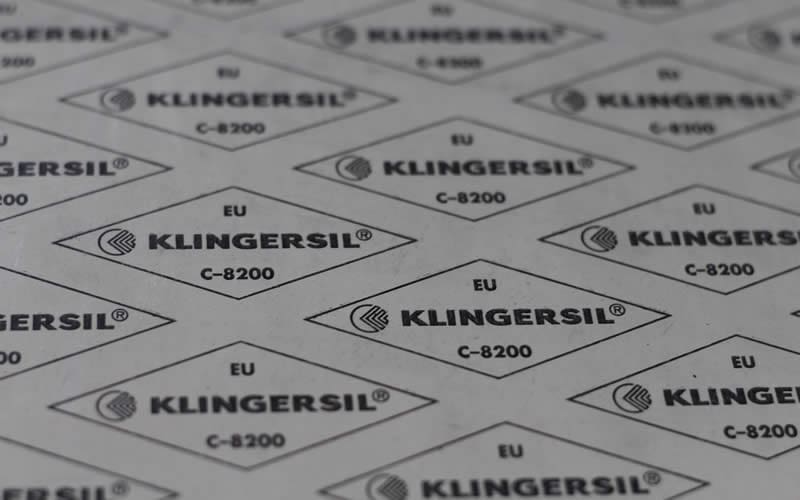 Various Gauges/Thicknesses
Various Gauges/Thicknesses
If you are looking for a premium high pressure gasket, look no further than gaskets made from KLINGERSIL® C-8200. Part of the KLINGERSIL® range, these gaskets are specifically designed with a resistance to high concentrated acids in mind.
As leading gasket manufacturers, here at Stephens Gaskets we take pride in working with only the finest quality materials.
As a result of this, we can guarantee our customers high quality products that are guaranteed to stand the test of time. Our team of experts are always on hand to provide you with support should you require it, and we are here to answer any questions you may have on KLINGERSIL® C-8200 gasket material. We want our customers to invest in solutions that meet each and every one of their requirements, so we will always go the extra mile to provide you with the perfect gasket for the job at hand.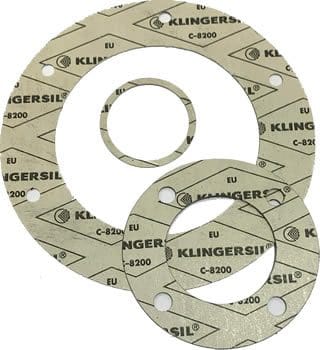 Made from glass fibers and bonded with special acid-resistant elastomers, KLINGERSIL® C-8200 is specially designed for aggressive chemical environments.
It is typically used as a gasket for compressors, pipe flanges, manways, pups, and valves. Common industries that take advantage of KLINGERSIL® C-8200 gaskets include the petrochemical, chemical, food, paper, mining, steel, ship building aerospace, transportation, and rail industries.
If you would like to find out more about our KLINGERSIL® C-8200 gaskets, then get in touch today to speak to a member of our helpful and friendly team.