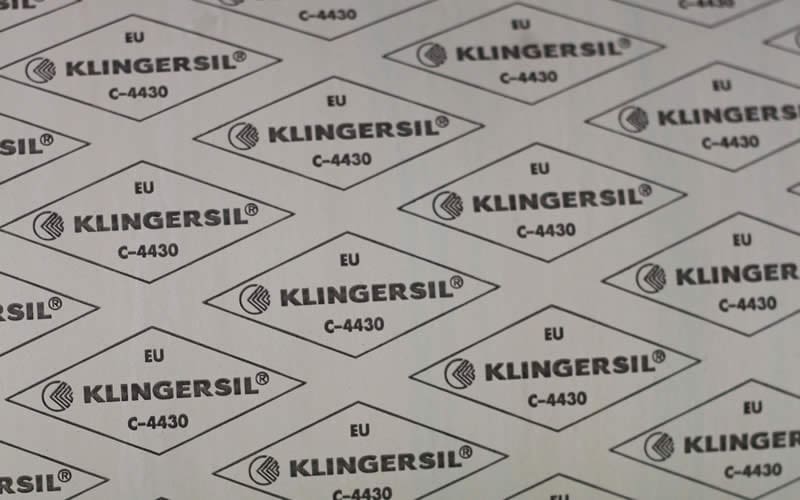 Various Gauges/Thicknesses
Various Gauges/Thicknesses
KLINGERSIL® C-4430 gaskets are one of the many different types of gaskets that we can proudly supply here at Stephens Gaskets.
With decades of experience under our belts, we are able to use our knowledge of gaskets to provide solutions for a wide range of industrial applications.
We pride ourselves on the flexibility that we can offer with our services, and our team will always go the extra mile to provide you with the right product information too.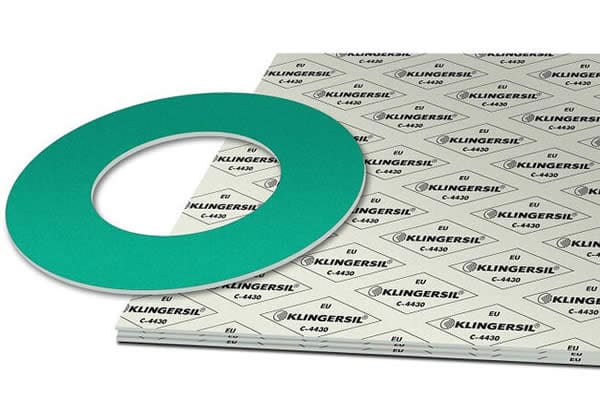 KLINGERSIL® C-4430 is part of the KLINGERSIL® range, and therefore is highly reputable when it comes to using the material for sealing applications.
It is a premium grade compressed fibre material made from aramid fibres and a nitrile rubber binder (NBR). The gasket material offers exceptional compressive strength, along with fantastic chemical and temperature resistance. With this in mind, it is ideal for use in a wide range of chemical applications.
KLINGERSIL® C-4430 demonstrates outstanding stress relaxation and also a great resistance to hot water and steam. It is also resistant to oils, gases, salt solutions, fuels, alcohols, moderate organic/inorganic acids, refrigerants, hydrocarbons, and lubricants. The gaskets made from KLINGERSIL® C-4430 are commonly used in applications within the aerospace industry.
Here at Stephens Gaskets, we are on hand to provide you with everything you need to know about our gaskets and other precision machined components. As experienced gasket manufacturers, we have plenty of knowledge on gasket materials and their properties. As a result, we can offer you the best advice to guarantee you are investing in the right product for the job at hand. We also have a bespoke service too, this means we can produce custom made gaskets that are the exact measurements you require.
We have a fast turnaround time, and competitive prices, so for more information about our KLINGERSIL® C-4430 gaskets, contact us today.