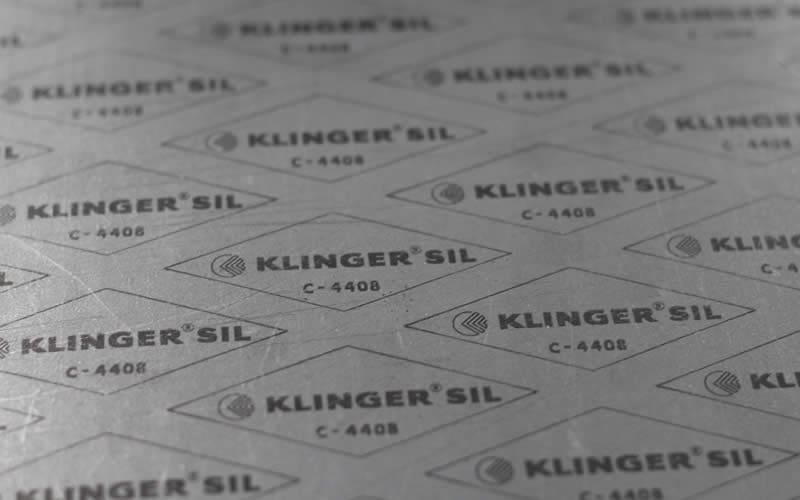 Various Gauges/Thicknesses
Various Gauges/Thicknesses
Here at Stephens Gaskets, as a UK-based leading gasket manufacturer, we have decades of experience under our belts.
We strive to be as flexible as we can with our services, which as result allows us to meet as many different industrial requirements as we can.
To support this aim, we work with a wide range of versatile materials to create our gaskets with – including KLINGERSIL® C-4408. Part of the highly reputable KLINGERSIL® range, KLINGERSIL® C-4408 gaskets are a high quality non-asbestos grade component.
They are made from aramid fibres with NBR (nitrile rubber binder) and reinforced with steel wire mesh.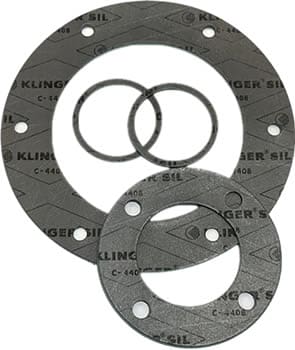 KLINGERSIL® C-4408 makes an excellent gasket material due to its resistance to oils, water, steam, gases, fuels, alcohols, hydrocarbons, lubricants, and refrigerants.
With this in mind, it is commonly used in high stress and high temperature sealing applications. It performs well in applications that vary in both their pressure and temperature due to the write reinforcement. The gaskets demonstrate great creep resistance and perform particularly well in internal combustion engine applications.
As market leaders in gasket manufacturing, our team goes above and beyond to ensure our customers are investing in the right components for the job at hand. By asking us anything you need to know about our gaskets, you can make well informed decisions when it comes to buying the components.
As a team that prides itself on going the extra mile for our customers, we also have a custom made gasket service too. So if you are looking for anything with particularly intricate measurements, it's very likely that with our laser cutting machines, we can still help. We provide a fast turnaround, and competitive prices, so get in touch today for more information on our KLINGERSIL® C-4408 gaskets.