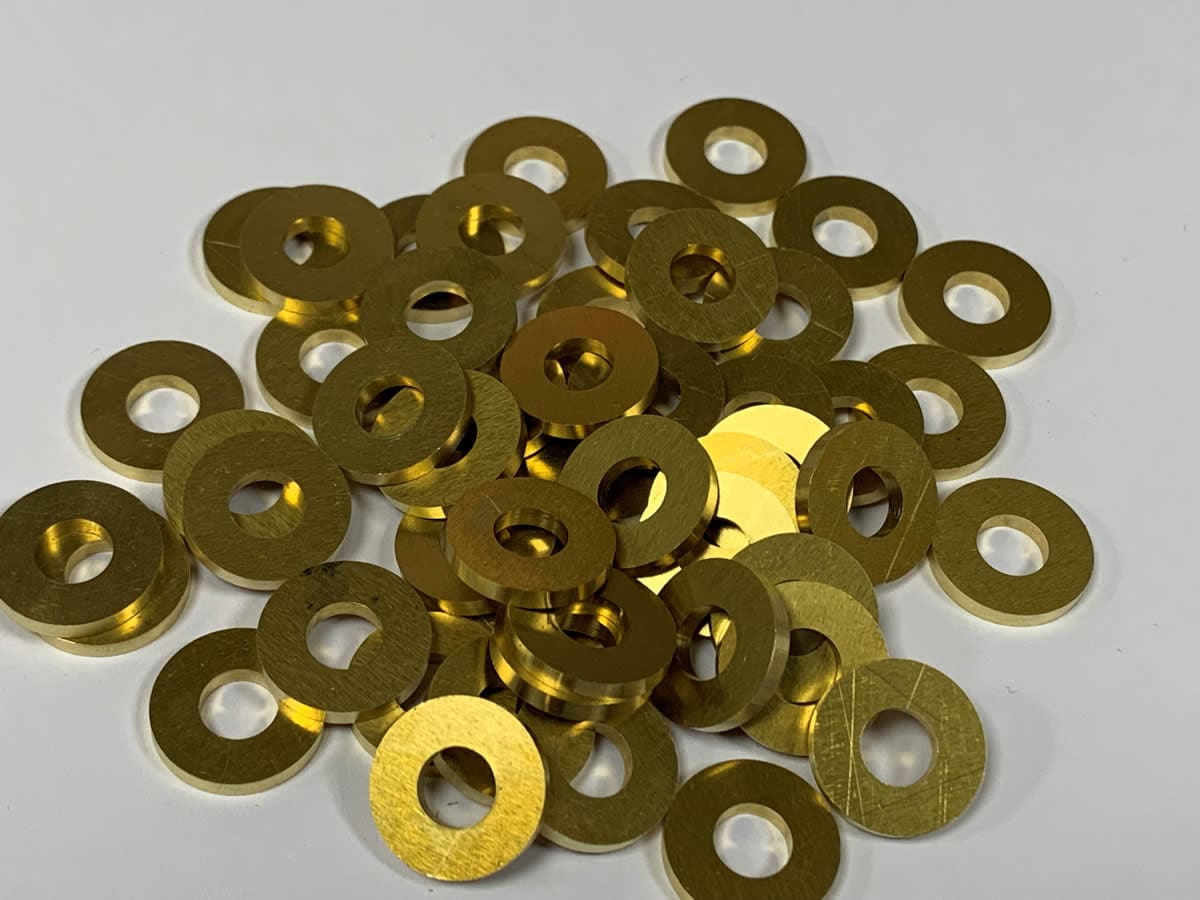 Ready-Made or Custom-Designed Washer Solutions from Shim Washer Manufacturing
Call 0121 544 5808 Today
Various Gauges/Thicknesses
Various Gauges/Thicknesses
Stephens Gaskets is able to provide fast turnaround for brass laminated shim washers.
Our team is dedicated to providing the highest quality products and excellent customer service. So, as a leading supplier in the UK, you can trust us to provide the brass laminated shim washers you need, when you need them.
Whether you need a standard washer or a customised solution, we are here to help.
With our extensive experience and expertise in the industry, we are able to provide OEMs and businesses with high-quality shim solutions all over the world.
Our goal is to make sure you have the best possible shim washer for your project. In addition, our team is always ready to offer their expertise to ensure your success.
We have the ability to manufacture custom-made shim washers to meet the specific needs of our clients.
Keeping it simple, our minimum order quantity for shim washers is only £250.
If you're in need of brass laminated shim washers, please send us your dimensions or drawing. We will be happy to provide a quotation and help you find the best solution for your application.
Laminated Brass Shim Washers from Stephens Gaskets
These type of washers are an ideal solution for applications requiring precise thickness and stability.
Made from typically 0.05mm or 0.002" layers of brass, these shim washers provide the strength and durability needed for demanding applications.
The individual layers of shim are bonded together to create a solid, multi-layered shim that can be easily adjusted to the desired thickness.
One of the key benefits of brass laminated shim washers is their versatility.
They have several uses, including machinery and equipment maintenance, electrical and electronic devices, and aerospace and defence applications.
These shim washers are also suitable for usage in areas subjected to high temperatures, caustic chemicals, and other abrasive compounds.
Brass laminated shim washers offer several other benefits.
They are simple to install, for example, and may be simply changed to the required thickness by peeling off individual layers of shim.
They are also more resilient and long-lasting than other forms of shims, and are less prone to fracture or shatter.
Stephens Gaskets is an excellent choice for companies searching for a dependable and trustworthy supplier of laminated brass washers. Our staff is committed to offering experienced advice and suggestions so that you can be certain that you are purchasing the best washer for the task.
We are committed to providing fast turnaround, minimum order requirements, and custom-made solutions to meet your specific needs.
Contact us today for a quotation and to learn more about how our brass laminated shim washers can benefit your application.