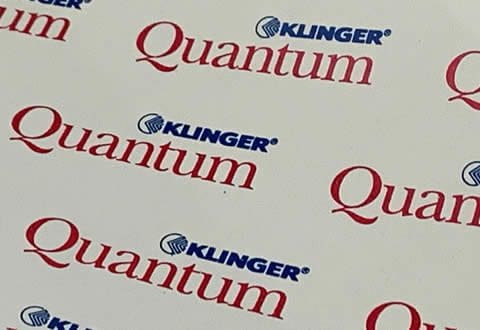 Custom Gaskets for Every Application
Stephens Gaskets is Your Reliable Supplier for Klinger Quantum Gaskets
Call 0121 544 5808 Today
Various Gauges/Thicknesses
Various Gauges/Thicknesses
Stephens Gaskets is a leading gasket manufacturer, delivering gasket solutions to companies and OEMs all over the world
With a small minimum order quantity of just £250, we make it simple and affordable for everyone to get the gaskets they need. One of the gasket materials we stock, supply, and manufacture is Klinger Quantum Gasket material.
Klinger Quantum Gaskets
This material was designed by Klinger to offer improved resilience to high temperatures, chemicals, and steam. With a continuous service temperature of up to 350°C, it's one of the most flexible fibre-reinforced gasket materials on the market.
At Stephens Gaskets, we provide our customers with fast turnaround times for their gasket needs.
Our central Birmingham factory allows us to manufacture everything on-site and deliver our products in unbeatable time frames.
Additionally, our commitment to high quality products and customer satisfaction has made us a trusted supplier for over 70 years.
At Stephens Gaskets, we specialise in providing quality gaskets to various industries, including automotive, domestic appliances, and industrial markets. With a proven track record of performance, Klinger Quantum Gasket material is a reliable and durable choice for a wide range of applications.
The process for ordering custom gaskets is simple
We have the capabilities to produce large quantities to meet your needs. Whether you need Klinger Quantum gaskets to meet a scheduled requirement or spot ordering.
Just contact us by phone or email and provide us with your specifications. Our team will respond right away and provide you with an accurate quote as soon as possible.
Our extensive selection of materials, combined with our advanced machinery and experienced team, allows us to fulfil any gasket request quickly and easily.
Benefits of Klinger Quantum Gasket
Can Klinger Quantum Gasket material be used in high temperature applications?
The HNBR binder used in Klinger Quantum Gasket material allows for continuous service temperatures of up to 350°C, making it suitable for high temperature applications.
Is Klinger Quantum Gasket material chemically resistant?
The HNBR binder also provides excellent chemical resistance, ensuring the longevity of your gaskets even in harsh environments.
Does the anti-stick finish on both sides of the material make it easier to handle?
The 3xA anti-stick finish on both sides of the material makes it easier to handle and prevents it from adhering to surfaces, thus prolonging its lifespan.
We understand the importance of finding the right gasket for each specific application. That's why we offer a wide range of materials, state-of-the-art machinery, and an experienced team to meet any custom gasket request.
Quality, Affordability and Fast Turnaround
If you're looking for high-quality gaskets that offer outstanding performance with a fast turnaround consider Stephens Gaskets. With our experience and expertise, we can deliver the right gaskets for your specific needs, on time and on budget.