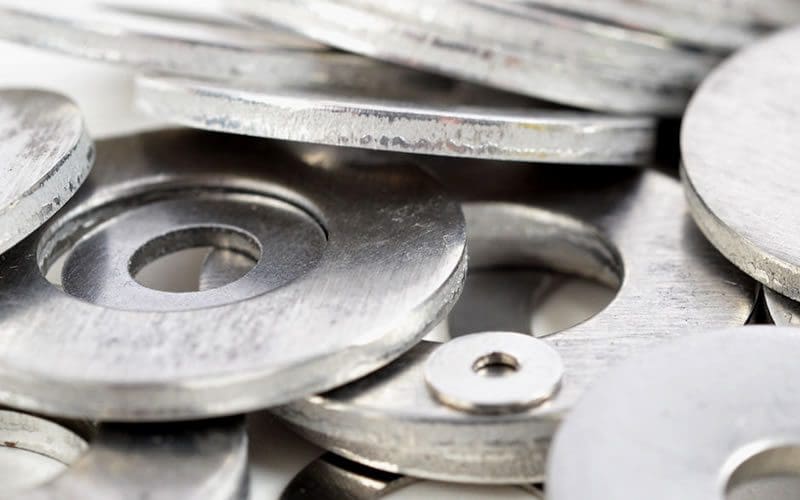 Various Gauges/Thicknesses
Various Gauges/Thicknesses
We provide OEMs and businesses with shim solutions all over the world.
Looking for quality shim washers with a fast turnaround time?
We're the best in the business and have been for over 70 years. The reason for that is simple; we deliver quality products, on budget and on-time, every time.
We keep it simple and affordable for everyone and ensure you get the best value for money. That's why our minimum order quantity for shim washers is only £250.
What's more, we manufacture everything onsite in our central Birmingham factory. Giving us the capability to turn projects around and deliver them in unbeatable timeframes.
Get Expert Advice From Trusted Shim Washer Suppliers
We would love to cast our expert eye and apply our experience to your next project. Our team is more than happy to offer advice and recommendations. We want to make sure you have the right washer for the job, even if that means a customised shim washer.
What are the next steps?
All you need to do is give us a call or email us with drawings of your requirements. We'll respond immediately then endeavour to get an accurate quote over to you at the earliest opportunity.
Even with a custom order the process is quick and easy. And with our wide range of materials, top of the range equipment and experienced team we can handle any shim washer request.
Still have questions around shim washers?
Check out the information below or give us a call on 0121 544 5808.
We believe that it is the smallest things that make the biggest difference in manufacturing, and that is definitely true of the shim washer.
Here's a brief overview of their uses and benefits.
Prevent Machinery Problems
One of the problems many people face when it comes to engines, or other similar mechanisms is the small space or gap between components. These are easily overlooked. However, the presence of badly fitting parts or excess space within a machine is almost certain to cause significant problems over time. This is where shim washers come in.
Reduce Vibrations
Shim washers are commonly used to fill excess gaps, particularly in bearing assemblies or any other application. Shims take up excess space, and remove those gaps that can compromise the effectiveness of a mechanism.
By using a shim washer to fill a gap, you will immediately notice a reduction in movement between components. As well as, reducing wear and erosion caused by two parts having direct contact with each other. This closing of gaps can reduce buzzing or vibration, and it will also enhance the effectiveness or productivity of a machine.
Extends The Lifespan of Machinery
When used effectively these small parts can also lengthen the lifespan of an engine or machine. Perhaps most importantly, it will allow you to rest easy in the knowledge that everything is functioning as it should.
Minimise Cost and Time Constraints
Shim washers absorb friction and tolerances between two different components, this is essential when it comes to a machine with many moving parts. Not only will it protect the components from each other, it will also allow everything to run more smoothly.
Generally speaking, the different components don't need to be specifically machined for a perfect fit. As a result, costs and time constraints are minimal. Our parts are the perfect answer when it comes to taking up any excess gaps where required.
Affordable and Practical Solutions | Washer Assortments
At Stephens Gaskets, we know that productivity and effectiveness is as much a financial issue as it is a practical one. Nobody wants to have to repeatedly replace components. Nor do they want to waste their money on parts which aren't going to last an adequate amount of time.
Our shims reduce maintenance and repair costs as they can help to preserve the faces of the two components.
This means that over time, you'll only need to replace the shims at intervals rather than the components themselves. The shims will take the impact and wear of the mechanism, rather than the more expensive, complicated or hard to obtain parts and machinery.
When you use the right shims in the correct way, you'll find that you are reducing the costs of both maintenance and repairs. This will provide you with complete confidence in the application.
Check our the shim washer materials below: