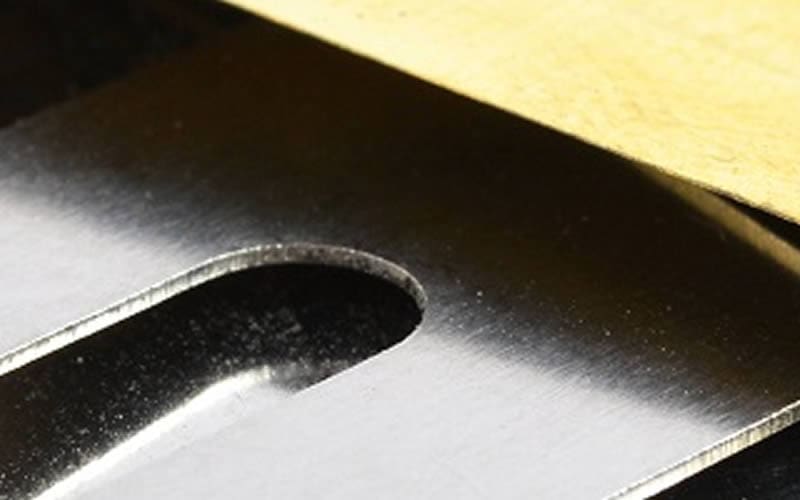 Various Gauges/Thicknesses
Various Gauges/Thicknesses
Having been established in 1947, Stephens Gaskets is one of the country's leading manufacturers of precision machined components, including nickel shims. With over five decades of experience in the shim manufacturing industry, our team has expert knowledge that ensure each and every component we produce is made to the highest of standards.
Our team, knowledge, and facilities has only expanded over the years, and as a result, so has our capabilities. In fact, we are proud to be one of the most versatile shim manufacturers in the industry, offering complete solutions that are expertly tailored to meet your requirements.
Using Shims
Shims are used in all sorts of pieces of machinery. They are a cost-effective solution for three main aspects; tolerance compensation, precision alignment, and wear compensation.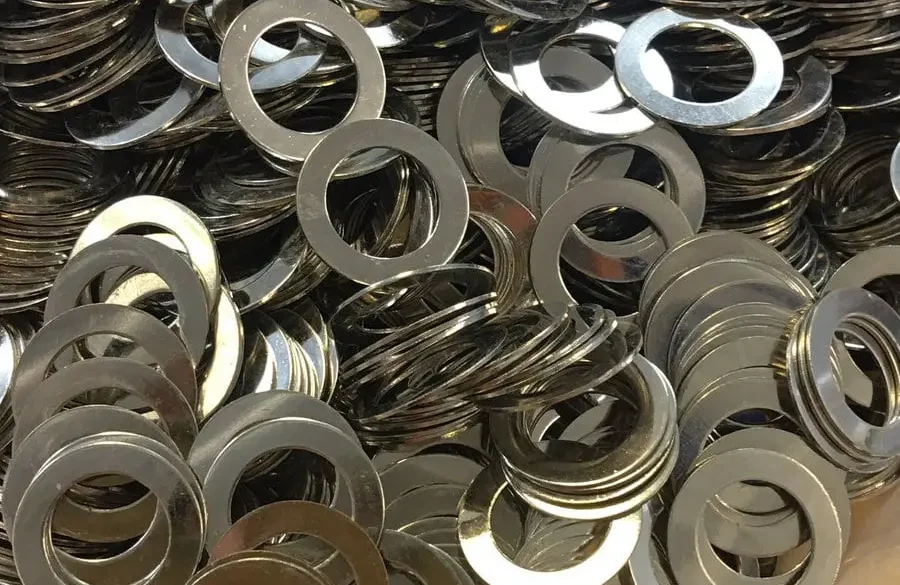 Reducing Wear and Tear
A nickel shim is a thin piece of nickel (often in a circular shape) which has been designed to fit in between components inside a piece of machinery. Over time, components inside machines can get worn away, which can have an impact on the alignment. With loose fitting components, the risk of wear and tear is much higher, and if left for too long, can severely impact the performance and lifespan of the machine.
By fitting in a shim, you can achieve a tighter fitting alignment. Therefore, protecting the components from moving around too much and causing unnecessary damage. What's more, shims are much cheaper to replace than an actual part inside a machine. So, if the nickel shim does bear some damage after a while, it will still be more cost-effective to replace.
Nickel Shims
We can supply shims in a wide range of materials and metals, in order to meet as many client and industrial demands. Our nickel shims are made of the highest quality material. This makes them suitable for many different industrial applications. Our high-grade nickel shims have fantastic strength and durability, and boast excellent corrosion resistance in high-temperature applications. Made to a superior standard, nickel shims at Stephens Gaskets have great corrosion resistance to both acids and alkalis.
Additionally, nickel shims have fantastic thermal, electrical, magnetic, and mechanical properties. Nickel shims are a fantastic solution as the material has great features, such as:
Being oxidation resistant.
Having high temperature strength.
A remarkable ability to perform well in low vapour pressure.
Made to Your Specifications
Here at Stephens Gaskets, we can manufacture nickel shims to your exact specifications. We want your shims to provide you with a long-lasting outstanding performance. So, accuracy and detail is key when it comes to shim manufacturing. You will find our shims are available in a wide range of sizes and thicknesses. However, if you are looking for something with more intricate measurements, we are also proud to offer a bespoke shim manufacturing service too.
Contact Stephens Gaskets Shim Manufacturers
With decades of experience under our belts, you can trust Stephens Gaskets when it comes to nickel shim manufacturing. We are a company that truly does go the extra mile, which is why we have an impressive portfolio of clients worldwide who benefit from our precision machined components.
If you would like to find out more about our shims including nickel shims, then please call 0121 544 5808 to speak to a member of our helpful and friendly team.