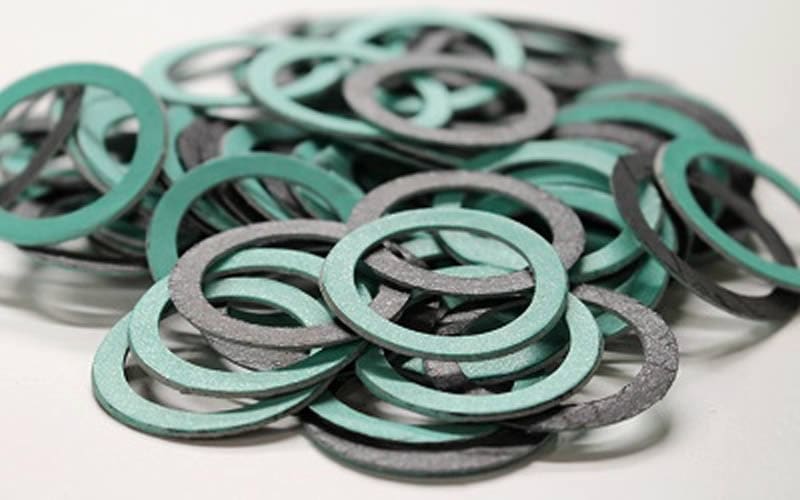 Various Gauges/Thicknesses
Various Gauges/Thicknesses
Klinger Washers
Klinger washers are more commonly known as compressed fibre washers. However, they were pioneered by Klinger, the world's leading developer of sealing products, hence their namesake.
Interestingly, before Klinger washers, similar products were available which were asbestos-based. But, the compressed fibre used in Klinger washers, is completely free of asbestos. Therefore, making it the ideal material for the modern age.
A Vital Part Of Many Industries
Modern day compressed fibre washers consist of a mixture of aramid glass and rubber fibres. For the most part they seal against liquids, gases and solvents and are most popular within industrial and marine applications.
For example, diesel engines and oil pipelines. As a result, they are a vital part of many industries.
Can Sustain A High Levels of Pressure
As a matter of fact, compressed fibre offers many unique properties, including the ability to sustain high levels of pressure, air, water, chemical and salt resistance, and superb load bearing properties. In addition, some grades of Klinger washers are able to withstand operating temperatures of 400 degrees celsius.
Undeniably, Klinger is an incredibly versatile and robust material. In fact, aramid fibres have no melting point. Even more, they generally don't even begin to degrade until they reach 500 degrees celsius.
Equally important is their resistance to abrasion, non-conductivity and low flammability.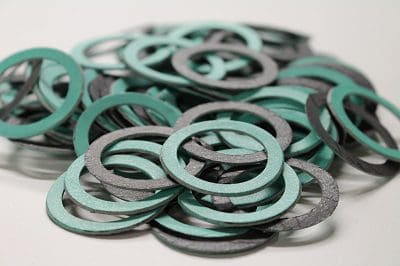 Standard And Bespoke Measurements Available
Another key benefit is the number of dimensions and thicknesses available, both in standard and bespoke measurements to suit your particular requirements. Furthermore, the synthetic nature of Klinger washers means that we are able to manufacture them in any dimension or thickness you might require.
Plus, our team are more than happy to help and discuss your requirements.
Klinger Washers Supplied By Stephens Gaskets
As well as quality products, we offer an exemplary level of service, of which we are extremely proud.
In fact, we have been manufacturing a range of washers as well as klinger washers and other pressed parts for over 65 years. Since our formation in 1947, we are proud to offer our products not only throughout the United Kingdom, but also abroad, to a wide range of industrial markets.
Indeed, our experience and quality speaks for itself. So, why not contact us today to discuss your requirements?
You can fill out the contact form on our website, or give us a call on 0121 544 5808.
Klinger Washers Supplier | Stephens Gaskets
Unquestionably, Stephens Gaskets is a leading specialist in the manufacturing of shims, washers and gaskets.
We have over five decades in the industry we are experts in the trade. Therefore, we can use our skills, knowledge and experience to create high quality products for a wide range of industries and applications.
All of our products are made using only the finest materials, sourced from our trusted suppliers to ensure quality and value in each and every component we produce.
Offering a bespoke service alongside our standard service, ensures we can create mechanical solutions to even the most intricate requirements. Additionally, with a wide range of materials to use, you can be sure to find a solution with Stephens Gaskets.
We are experts in the manufacturing of washers, including Klinger washers and shim washers.