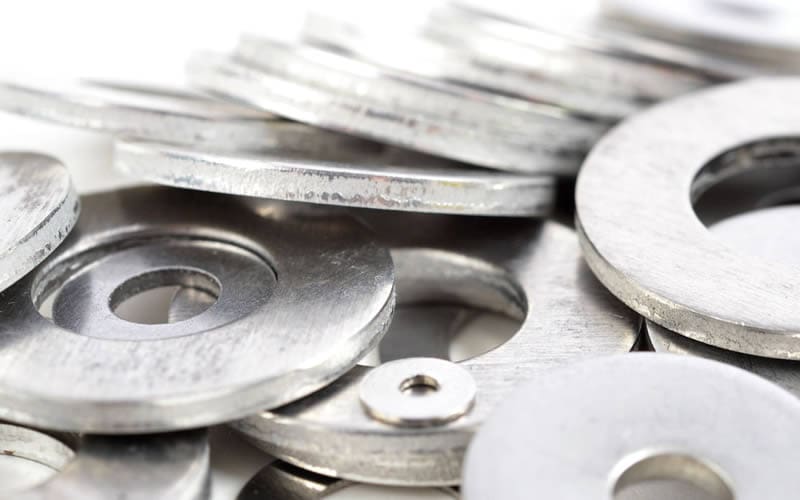 Various Gauges/Thicknesses
Various Gauges/Thicknesses
Stephens Gaskets is an aluminium raw material supplier with over four decades of experience in the industry. Specialising in the manufacturing of shims, washers and gaskets, our company is committed to quality components. We've invested heavily in our team, facilities, and capabilities over the past few decades. As a result, we've become a leading shim manufacturer with an unbeatable reputation for precision, accuracy, and high quality parts.
What makes our components so unrivalled is the material they are manufactured with. Having strong relationships with suppliers all over the world means we have access to the finest of raw materials. With this in mind, we can supply raw materials such as aluminium to customers looking for the material to manufacture or fabricate with themselves.
Aluminium
Aluminium is the most common metal in the earth's crust. It is a versatile raw material which can be used to produce a wealth of both everyday products, along with industrial ones – from drink cans through to aircraft. Arguably one of the most important characteristics of aluminium is the fact that it can be recycled. The raw material can be recycled numerous times whilst still retaining its high quality. Some other important properties of aluminium include:
Lightweight
Easy to shape
Heat conductive
Strong
Corrosion-resistant
Electrically conductive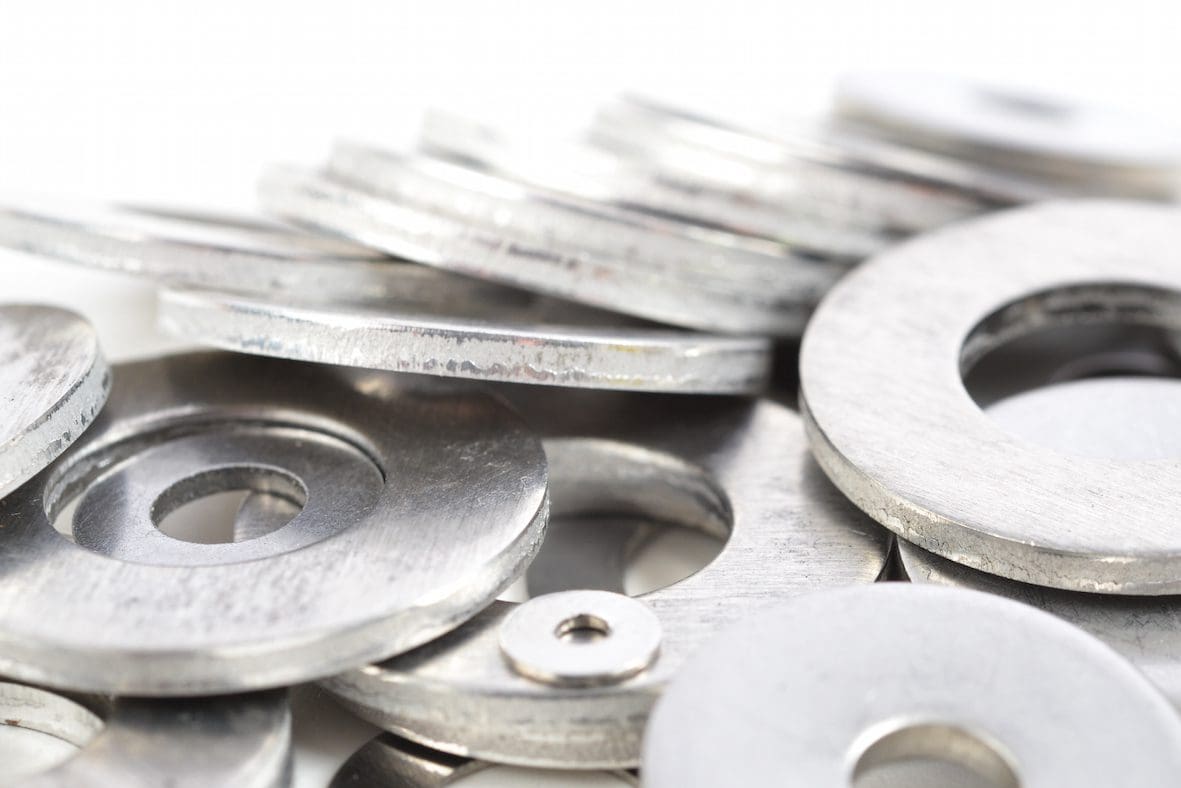 Aluminium Raw Shim Material
At Stephens Gaskets, our aluminium raw shim material ranges from between 0.005mm to 3.00mm in thickness (5 microns to 3000 microns). We are able to supply our customers with a variety of different lengths of shim material, starting at just one metre.
Aluminium shims are often used in applications where weight is an important consideration. Some common applications include:
New machinery assembly
Tool and die set ups
Various aerospace applications
Construction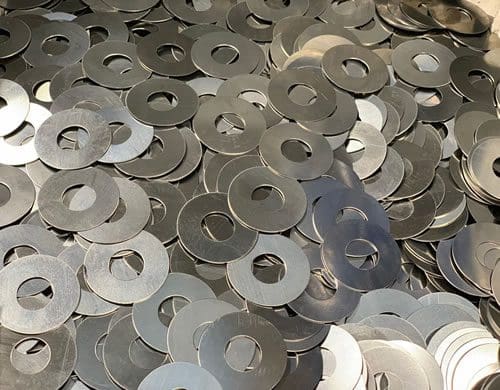 Raw Metal Aluminium Foil
Our raw aluminium material can be supplied in cold rolled aluminium foils. We can supply the strips in a variety of different grades and depending on the thickness-width combination we can slit the foil from 1.50mm wide to 1200mm wide if a slit coil is preferred. Depending on the width of the aluminium foils, we can produce special edges such as:
We can also supply self-adhesive aluminium foils. Cold rolled aluminium foils are commonly used in the automotive industry for components such as gaskets and radiator cooling fins. The material also lends itself to the pharmaceutical industry for packaging applications, this is also the case for food and catering sectors.
The most common use cases for aluminium foils include:
Automobile components
Packaging for pharmaceutical products
Packaging for cosmetics and toiletries
Wrappings for electrical cables
Food packaging
Vial seals for injectables
Lamp caps for electrical bulbs and tubes
Raw Material Aluminium Sheet
Aluminium sheet raw material is one of the most common aluminium forms on the market today. The characteristics of the alloy make it suitable for a range of engineering applications from car bodies through to aerospace structures. We offer the highest levels of precision and accuracy when it comes to meeting your measurements and specifications and can provide raw material aluminium sheet in a variety of grades. Aluminium sheets are one of the most popular forms of aluminium. Its lightweight and ductile nature makes it suitable for a wealth of applications.
It is often used in the food and beverage industry for packaging due to the fact that it is malleable and allows for ease of manufacture. Used for both food cans and lightweight drink cans, it doesn't rust, making it very reliable for such industry.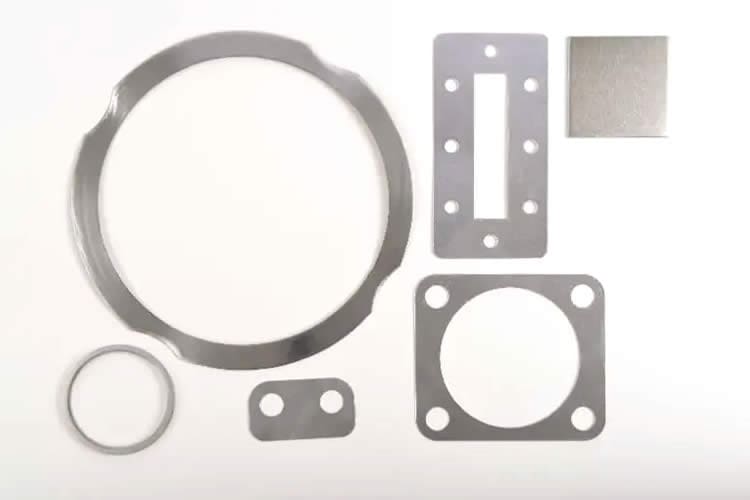 Some other common industries and uses include:
Automotive sector – for automobile bodies and panelling
Appliances – washer machines, tumble dryers, and fridges
Cookware – saucepans and utensils
Construction – gutters, roofings, cladding, and siding
Contact Us Today
Our experienced team can support you with finding the right raw materials for your application. If you would like to find out more about our aluminium raw material, then please explore our website today. Alternatively, you can call 0121 544 5808 OR email us at sales@stephensgaskets.co.uk.