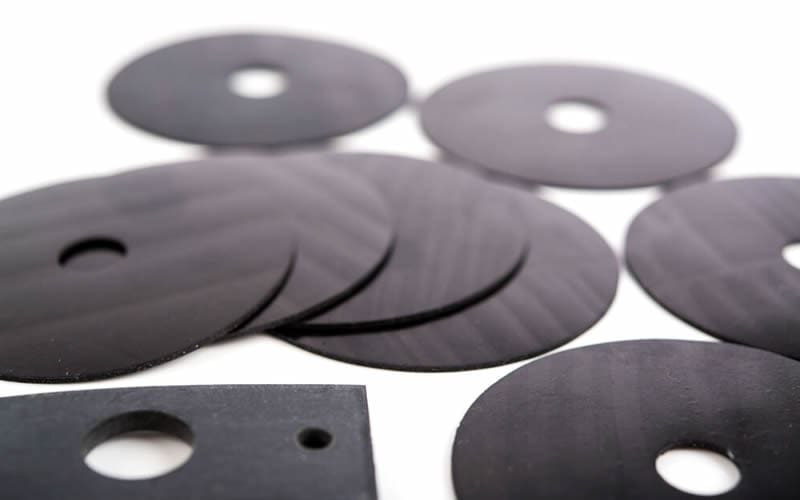 Various Gauges/Thicknesses
Various Gauges/Thicknesses
Rubber Washers
Since our formation in 1947, we are proud to supply the largest range of rubber washers available in the UK and world market. As well as supplying generic sizes and materials, we are perfectly placed to provide bespoke products for any of our customers.
Cost Effective
What's more, our washers are available in wide usage in a number of different materials. That being said, rubber is one of the best sellers we have due to its cost-effectiveness, versatility and impressive properties.
Wide Variety of Materials Available
Rubber washers encompass a number of materials, including nitrile, neoprene, hypalon, butyl, EPDM and many more different forms.
Subsequently, each of them have their own specific properties and recommended uses. For example, whereas neoprene has fantastic fire resistance and weathering properties, EPDM is resistant to most chemicals and oils. On the other hand Silicone, is brilliantly versatile at both high and low temperatures.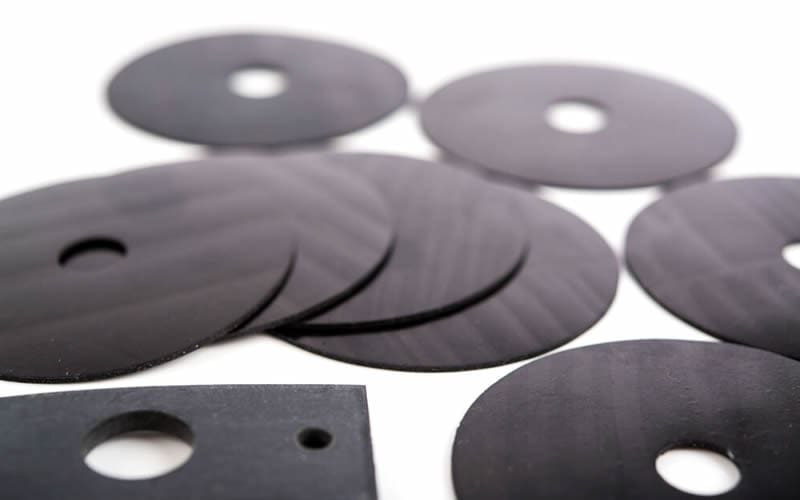 Speak to Our Team of Experts
With such a wide choice of products available from Stephens Gaskets, we are ideally placed to to provide any type of washers you might need.
What's more, if you don't know which type you need for your specific application, please do feel free to contact us to discuss your requirements. In fact, we have a team of experts on hand to answer any questions you might have.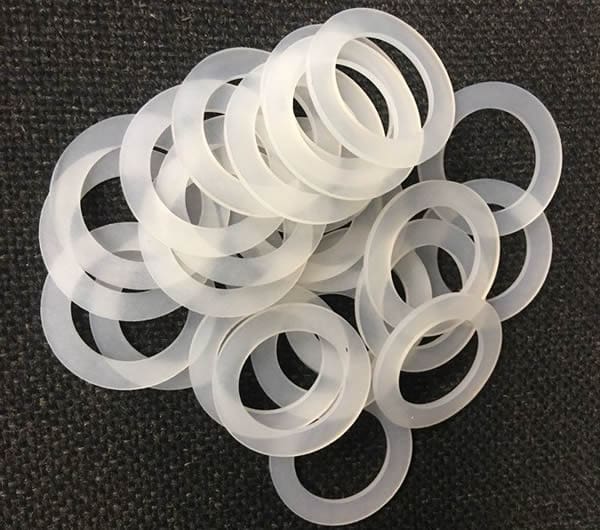 Rubber Washers At Stephens Gaskets
As a leading specialist, Stephens Gasket has the knowledge, skills and state of the art equipment to produce rubber washers in the UK. Markedly, for many different applications, such as home plumbing to aeronautical engineering.
Why do you need a rubber washer?
Generally, its purpose is to distribute the load or to act as a spacer, wear pad or to reduce vibration. Additionally, it can provide a tight seal to prevent the entry of water and conform to irregular shapes, more readily than washers made from other materials. As a result, it is popular across many different industries.
Why Choose Rubber Washers?
Compared to metal washers, rubber washers perform better for a number of applications. This is due to them being more durable, as well as highly resistant to effects of water. In addition, their flexibility is another reason why it's a great choice, this allows for a much tighter fit and seal.
Due to its insulating properties it is also ideal doe applications with extreme temperature or electricity. Furthermore, its lightweight design makes it very easy to use. Finally, it's non-abrasive, ensuring zero scratch on whatever parts are produced.
Stephens Gaskets are expert manufacturers of both rubber washers and shim washers.
Call Us Today
Rubber washers are one of our best selling products and feature in many applications ranging from home plumbing to aeronautical engineering. Therefore, the whole subject can be an informational minefield. However, we're here to help you and provide you with the best quality service at the best possible prices.
Why not give us a call today to discuss your needs or fill in our contact form