Laser Cutting and Pressed Parts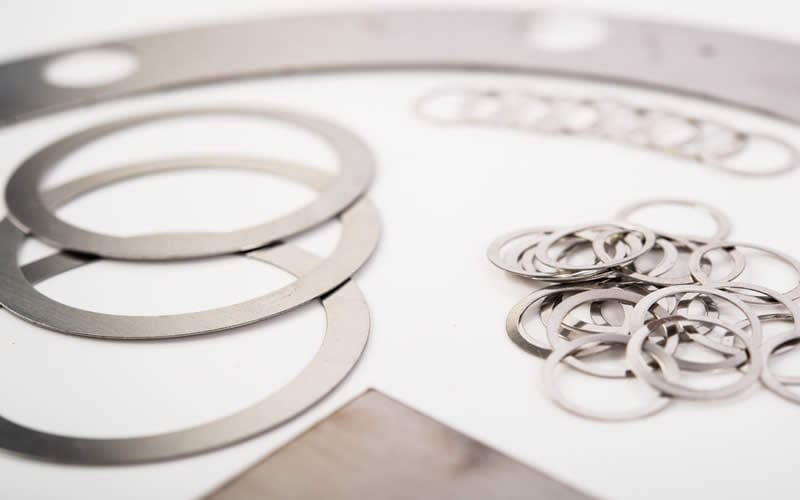 Various Gauges/Thicknesses
Various Gauges/Thicknesses
Laser Cutting Experts And Thin Materials Specialists
Here at Stephens Gaskets, we provide many different products, from washers to shims and gaskets. It goes without saying, one of the things we're most proud of, is our laser cutting service based in Birmingham, UK. Especially as laser cutting specialists, we can provide prototypes, samples and laser cut components for a wide range of different productions. More than that, whether you are after shims or gaskets we offer a laser cutting service with small batches or volume runs.
What is the process of laser cutting? What is a laser cutter and how does this technique work?
Bespoke Service
Thanks to our precision tooling equipment we can create bespoke shims or foil that meet our clients' individual needs. As there are so many different shim applications, it is essential that we can manufacture them in a bespoke fashion. Not only that, but also to an extremely high standard. 
Flawless Results
So how does it work?
Basically, our process relies on highly accurate and powerful lasers, that cut custom (and often complex) sheets of metal and polymer. Therefore, creating bespoke shims (foil) to the required size and thickness. Additional benefits of using a laser cutter to create shims/foil include precision results and value for money.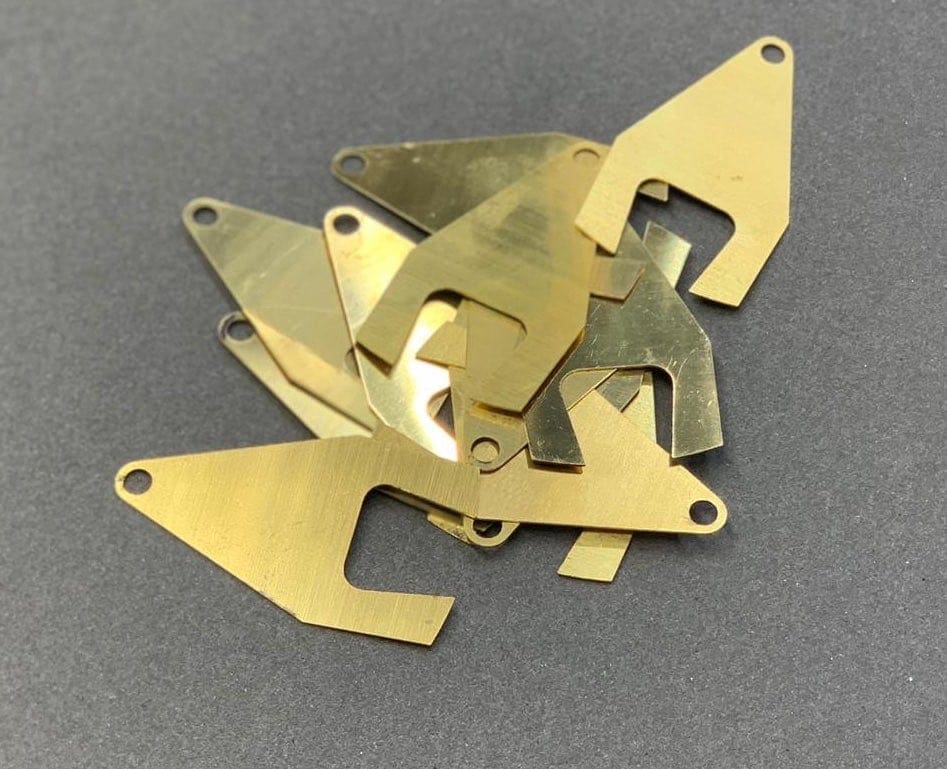 Quick & Affordable
As aforementioned, this process is quick and affordable. Therefore, you don't have to shell out a fortune to get the right shims for you.
Furthermore, it's a very advanced method using state of the art equipment and software for perfect results. In addition, these advanced techniques ensure that no material goes to waste.
Not only does this apply to laser cut steel, but also laser cut aluminium and any other metal. With this purpose in mind, the number of shims (foil) cut from each sheet is carefully calculated, keeping the cost low for everyone involved.
Why Choose Stephens Gaskets?
So, why should you trust Stephens Gaskets Limited when you need something laser cut?
Established in 1947, we have many years of experience designing and manufacturing top quality parts for use in a wide range of industries. For example, from 1st and 2nd tier automotive suppliers, to diesel engine manufacturers and classic car and bike clubs. Furthermore, our client base stretches all over the world, and our customers can benefit from our expert knowledge and fast turnaround times.
Laser Cut Precision Gaskets
Laser cutting sets a new standard for precision within gasket production. With laser cutting, we can produce gaskets with a range of materials to bespoke measurements. In addition, what we we offer is like our company, always growing. As it stands, our current products include gaskets, exhaust gaskets, graphite gaskets, laser cut steel shims, ring shims, precision washers, brass shims, plastic shims and many more.
We are very proud of our method, and are extremely pleased to be able to offer quality custom laser cut gaskets at very reasonable prices.
Call Us Today | Laser Cutting Specialists
For more information on our precision and bespoke laser cutting service in the UK, get in touch today. Our expert staff will be able to run through your requirements and suggest the product (as well as the material, size, thickness, and batch size) that will best suit your needs. Alternatively, take a browse through our site and see the other services we offer.
We offer a fast turnaround time and worldwide delivery, so contact us now to see how we can help you and your business.
Stephens Gaskets are experts in the manufacturing of shim washers and gaskets in the West Midlands and the rest of the UK.