Various Gauges/Thicknesses
Gasket production specialists using all conceivable materials. Manufacturing for corporate OE Manufacturers within Automotive, Domestic Appliance and Industrial markets to small quantity batch work for SME's. We stock Novus & Klinger materials and Oil Jointing Paper, Rubber & Cork materials in sheet form for resale. We also cut to drawings or samples from dedicated tooling. Additionally, we have CAD facilities to receive any drawings from customers. We can also produce large quantities to meet Spot ordering, or scheduled requirements.
Soft Cut
A common term within the cutting industry, describing the ability to cut any flexible material e.g. plastic, cork, rubber, non asbestos fibres. Please refer to our materials section for a comprehensive list.
Novus
Wide range available, including Novus 10, 26, 28, 30, 34 and 45.
High Temperature and Exhaust
We also cut high temperature steel laminated gaskets most commonly used within exhaust applications. Materials from 300 to 1200 degrees Celsius, manufactured for both OEM and aftermarket.
Cylinder Head
Triple layered composite material consisting of asbestos free fibre facings, mechanically laminated on both sides of a .25mm thick tanged tinplate steel core.
Manifold and Exhaust
Triple layered composite material consisting of asbestos free fibre core mechanically laminated on both sides, with a 0.2mm thick tanged tinplated steel facing. Available in a wide range of materials and sizes we're sure to have materials to meet your requirement. Contact us now for more information or a quote.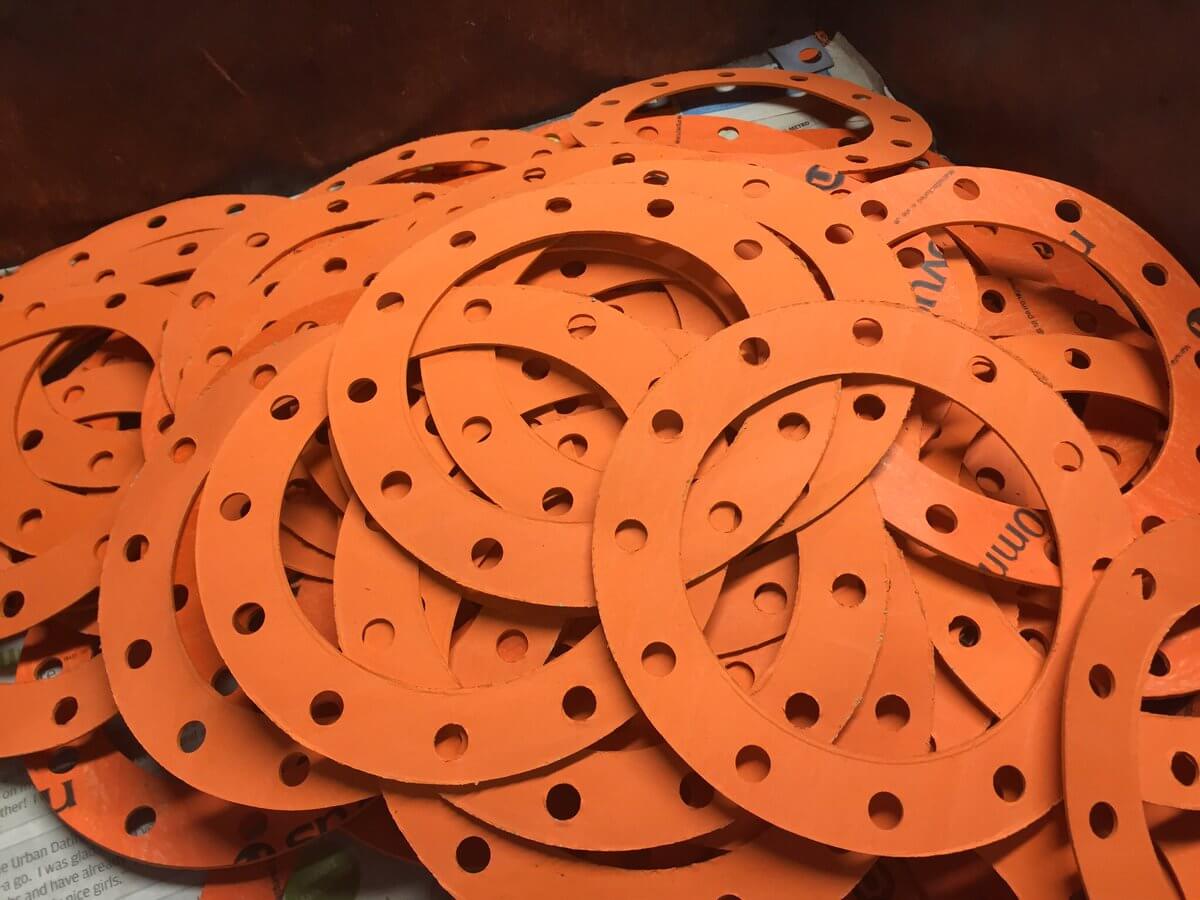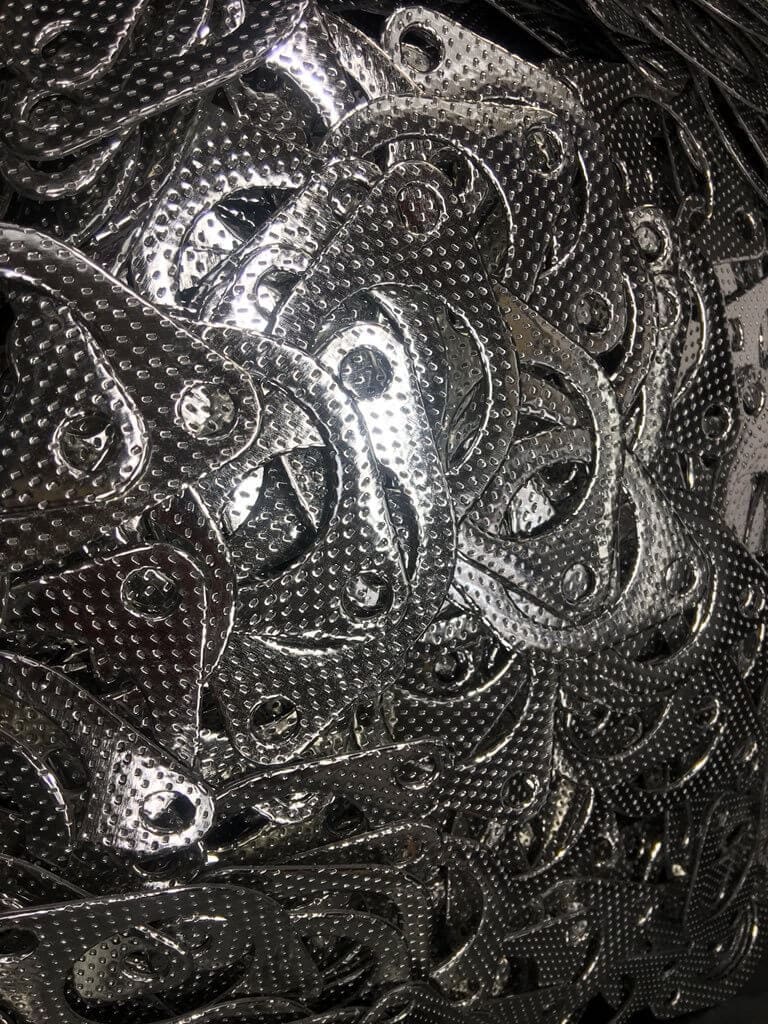 Stephens Gaskets specialise in the manufacture of shim washers and gaskets.
Features:
Making Gaskets since 1947
Wide range of materials
Available any size
On-site CAD Facilities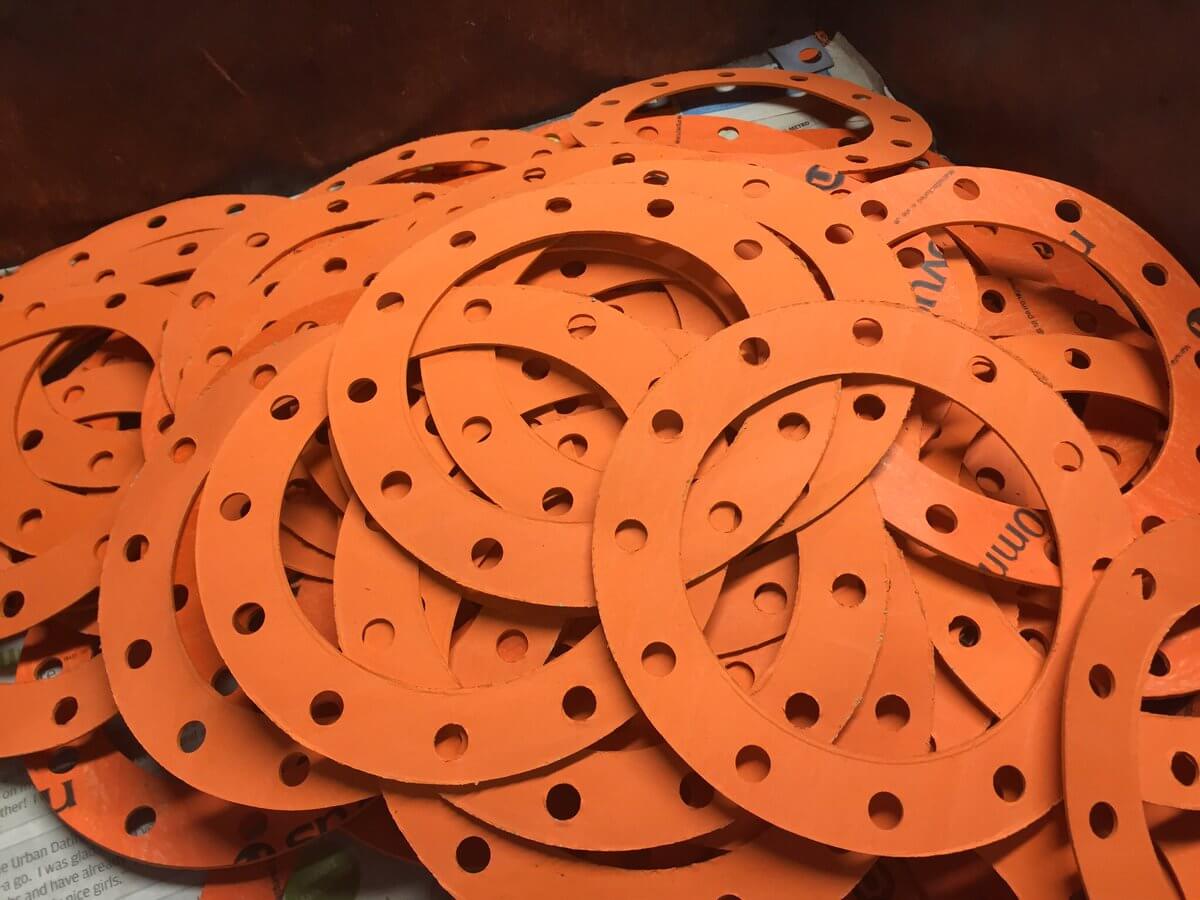 Gaskets are one of the many different components that we can produce here at Stephens Gaskets. We have got over 60 years of experience under of belts, and are proud to be leading gasket manufacturers UK.
When it comes to precision machined components including exhaust gaskets, it is important that you are using an experienced, and established, supplier. Gaskets can play vital roles inside a piece of machinery. Therefore, you need to be sure that your component is not going to let you down. Some gaskets are used to seal off gaps between different components inside a vehicle, in order to prevent harmful fumes from leaking into the cabin or the surrounding environment. This is an incredibly important job for a component. With this in mind, here at Stephens Gaskets, we strive for quality, accuracy and consistency across all of our components. As a result, you can rest assured that you are going to be relying on a gasket that won't let you down.
Our gaskets can be made using a wide range of materials including rubber, novus, cork, Klinger, steel and rubber. They can also be made in many different sizes and dimensions. We strive to offer the mechanical solutions in lots of variations to ensure we can meet as many different requirements as we can.