Various Gauges/Thicknesses
Slotted Shims
Stephens Gaskets have spent over forty years manufacturing precision machined components to be used in a wide variety of industries and applications. Specialising in the production of shims, washers and gaskets, we aim to manufacture our products in plenty of different shapes, sizes and thicknesses so that we can provide mechanical solutions to as many people as we can. Our slotted shims in particular, are one of the most popular products here at Stephens Gaskets and as a leading shim supplier, we have a wide variation of slotted shim assortment available.
The main purpose of a shim
A shim is a small precision machined component that is designed to act as a spacer, and is implemented into the inside of a device. It is usually a rounded circular shape and can be produced in many different thicknesses. The shim's main purpose is to fill the gap between two other components inside the machinery in order to create a tighter fitting alignment.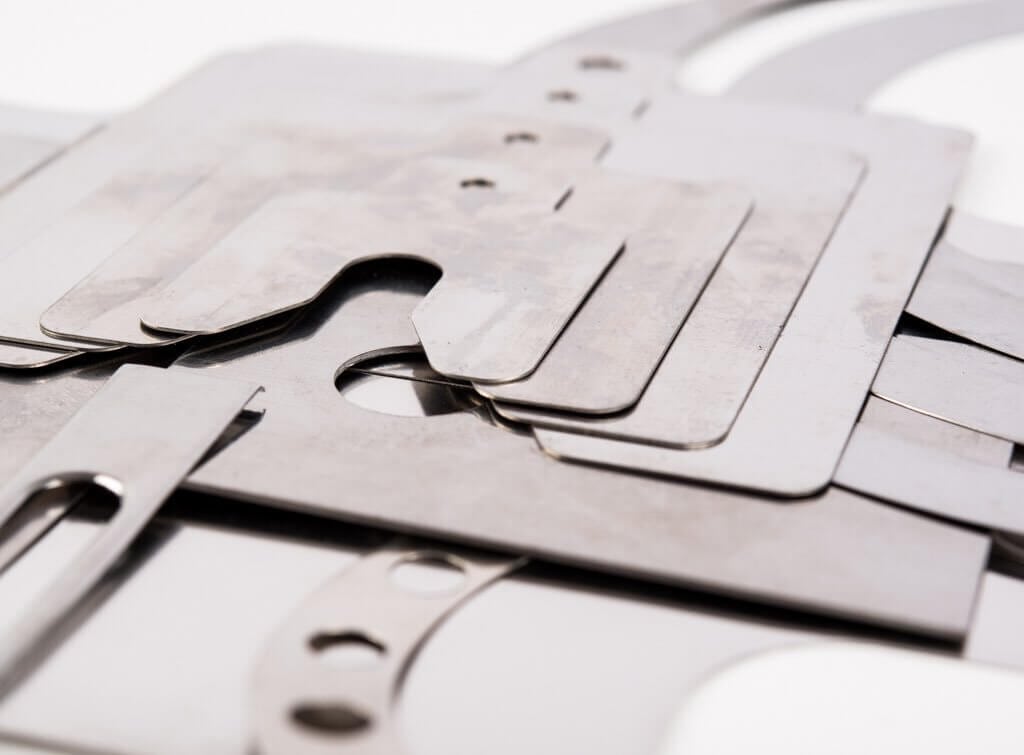 Why do we need slotted shims?
Slotted shims are useful when it comes to rearranging poorly fitted components inside a piece of machinery. The inside of a device can be complex enough, however when there are unnecessary gaps between components, there is also room for unnecessary movement. If the components are free to move around, they can hit into each other or hit other parts of the machine, potentially causing friction damage and additional wear and tear. If enough damage is caused from the loose fitting components, the safety and productivity of the piece of machinery can easily be jeopardised and could end up costing you money to fix too. By placing alignment shims in place of the gap, you are creating a much tighter fitting alignment between the components, and therefore reducing the risk of movement and unnecessary damage to your device.
Benefits of a shim
Investing in shims for your equipment is a fool-proof and cost effective way of protecting the inside of your device and decreasing the risk of damage. As an experienced and trusted slotted shim manufacturer, our slotted shims are made to the highest of quality and can be produced in small and large scale batches with a fast turnaround.
Call us Today for Your Bespoke Alignment Shims
Although we aim to offer shims in a multitude of different shim material and shim thicknesses, we appreciate that sometimes our clients will be looking for a type of shim with specific requirements. We proudly have a bespoke service which is on hand to create custom made shims made to the client's exact measurements. Using a highly powerful laser cutter, we can cut through the shim material and create components to even some of the most intricate of sizes, whilst ensuring that each product remains consistent in its quality and value for money. Our bespoke service is perfect for those looking for large batches of shims as the laser cutting process is fast, efficient and highly economical. So no matter what your shim requirement is, with a team of highly trained experts, you can be sure to find exactly what you are looking for with Stephens Gaskets.
We are experts in at manufacturing a variety of shims, including shim washers.