Various Gauges/Thicknesses
Over Fifty Years of Experience
Stephen's Gaskets is a leading manufacturing company that specialise in creating high quality steel shims and washers for different types of machinery and devices. With over fifty years of experience under our belts, we have developed an in-depth understanding of the mechanical world, and we are proud to be able to manufacture and supply not only in the UK, but across the globe to a wide range of industries.
Greater Precision
Why choose steel shims over any of our other products?
They have many advantages, for one thing, by leaving the manufacturing up to a company like Stephens Gaskets, you will save time, and you will receive a product that can boast a much greater thickness precision, meaning that they will fit your needs perfectly. The thickness will also be even throughout, with it being both undistorted and flat. Safety is obviously a major concern, so leaving it to the professionals will give you peace of mind that the shims will perform as they are meant to.
Long Lasting
They are very popular due to their strength and versatility, especially as our shim steel contains a large amount of chromium, which creates a protective layer preventing surface corrosion and rusting. The durability within means that they will not only protect corrosion within the device or machinery, but it will also stay in good condition itself, reducing the likelihood of having to buy replacements.
Available in Packs & Cans
With Stephens Gaskets, you can also choose the thickness of your shims, which are pre-cut to the desired size and are available in various packs and cans.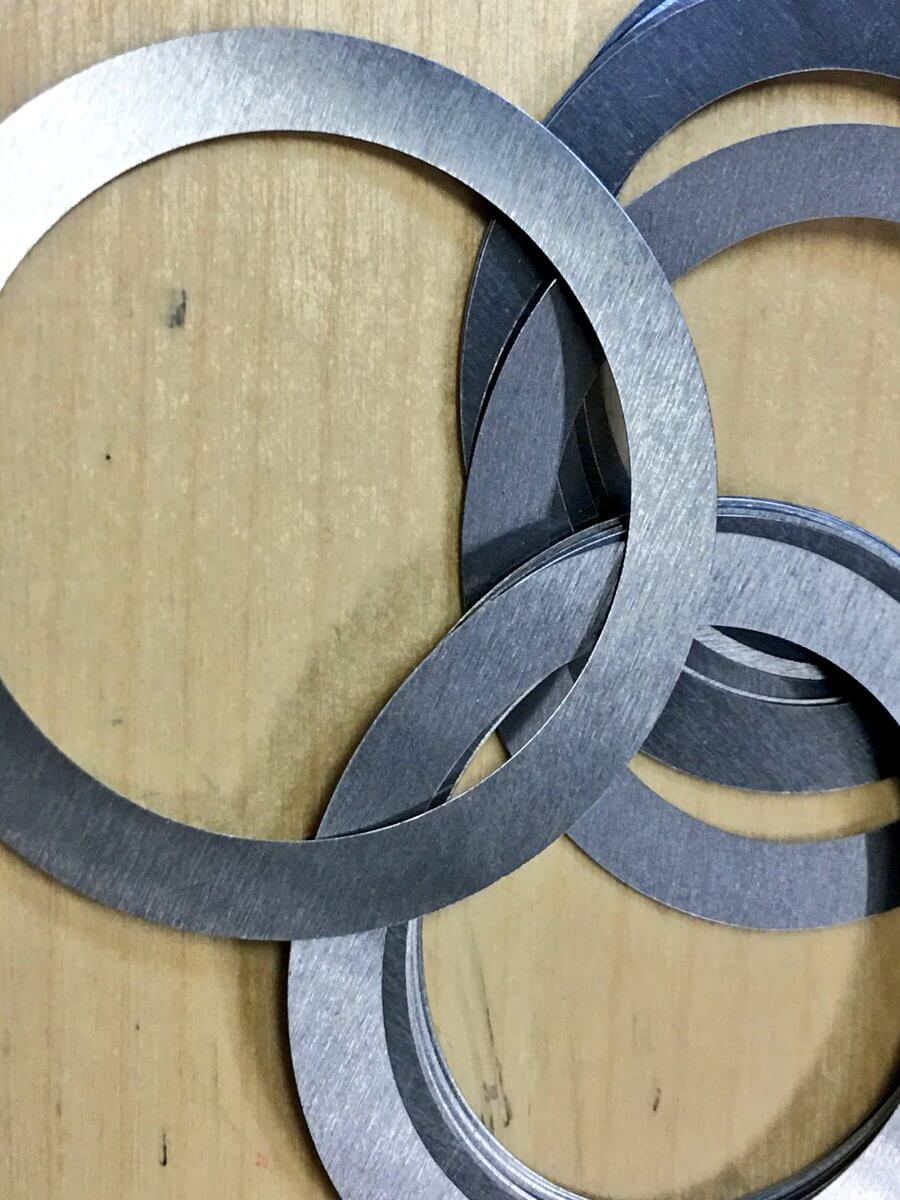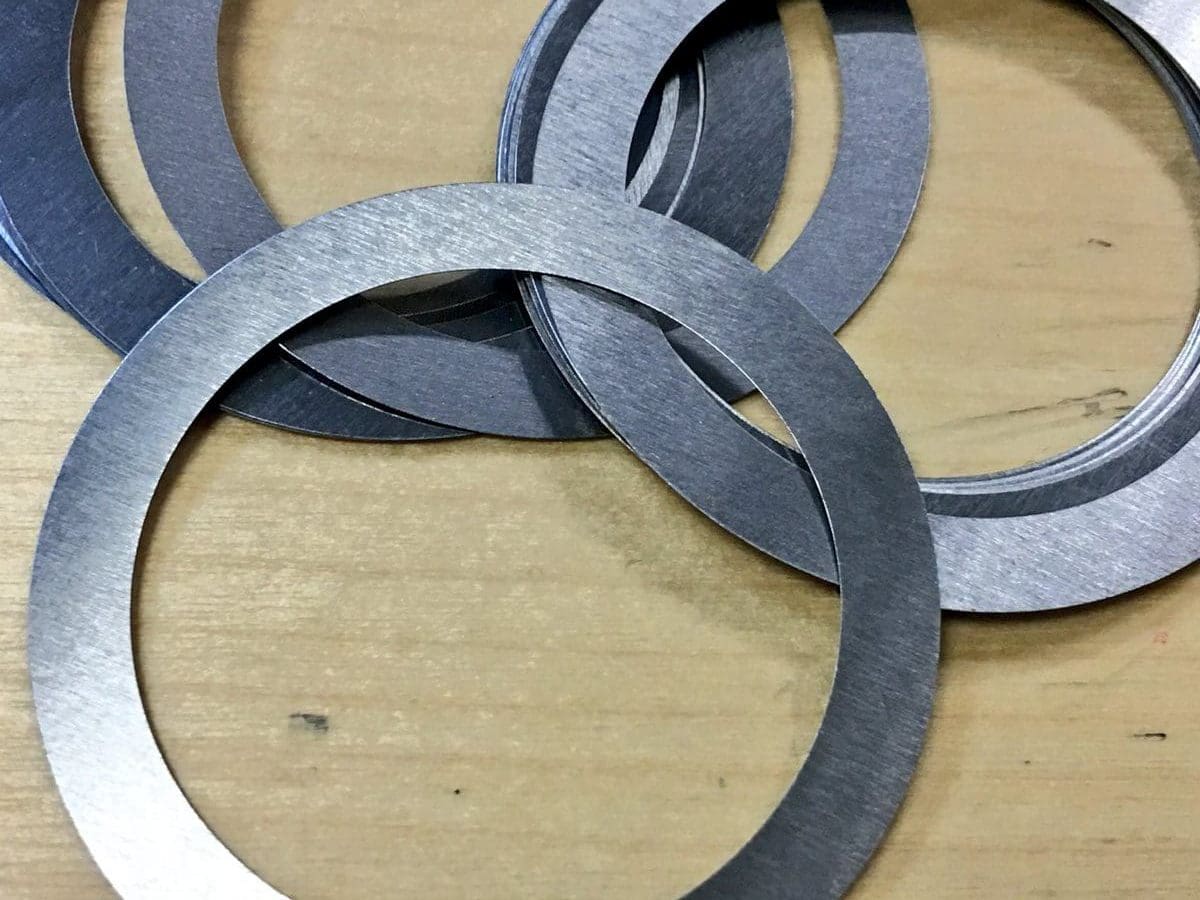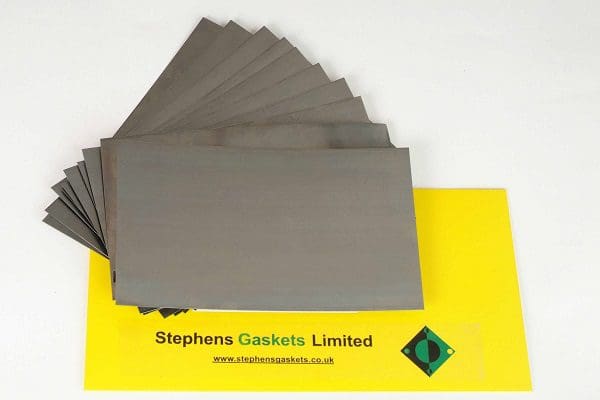 So why choose Stephens Gaskets?
For one thing, our company has been going since it was founded in 1947, so we have many years of experience in manufacturing shims and foils, washers and gaskets for a wide range of customers all around the world. Over the years we have increased our range of products, which now include exhaust gaskets, cylinder head gaskets, Novus gaskets, graphite gaskets, precision washers and many more. We are proud to offer worldwide delivery and a fast turnaround time too.
We manufacture in a range of different thicknesses (see the table below for more details), and our CS4 steel shims come either rolled in a can or flat packed.
If you want to get more information about any of our products get in contact today – our extremely knowledgeable staff will be able to help you no matter what your field of industry or what your requirements.
CS4 Steel Imperial & Metric x 6″ wide
Thickness
Packaging
Price / Can / Pack
0.002″ / 0.05mm
Can ( 1pc x 100" lg )
£8.82
0.003″ / 0.075mm
Can ( 1pc x 100" lg )
£9.40
0.004″ / 0.1mm
Can ( 1pc x 100" lg )
£10.60
0.005″ / 0.127mm
Can ( 1pc x 100" lg )
£11.15
0.006″ / 0.15mm
Can ( 1pc x 100" lg )
£11.80
0.008″ / 0.2mm
Can ( 1pc x 100" lg )
£12.00
0.010″ / 0.25mm
Can ( 1pc x 100" lg )
£14.58
0.012″ / 0.3mm
Flat Pack ( 10pcs x 10"lg )
£15.24
0.015″ / 0.38mm
Flat Pack ( 10pcs x 10"lg )
£16.15
0.020″ / 0.5mm
Flat Pack ( 10pcs x 10"lg )
£17.90
0.025″ / 0.6mm
Flat Pack ( 10pcs x 10"lg )
£20.31
0.040" / 1.0mm
Flat Pack (10pcs x 10"lg )
£28.80
Every day, our skilful team produce shims to the highest standards of flatness, accuracy, thickness and dimension accuracy. Our products offer an extensive list of benefits over others including tougher impact resistance, longer lifespan, and a greater resistance to rust and corrosion. They are available in a wide range of different measurements, but if you are looking for something specifically tailored to your own requirements, our bespoke manufacturing service will be able to assist you, with the ability to produce even the most complex of designs within intricate measurements. Here at Stephen's Gaskets we are proud to be able to supply to some of the world's most vital industries. Available in an extensive variation of sizes, thicknesses and materials, you can trust that Stephen's Gaskets will have the perfect solution for you.
Stephens Gaskets are experts at manufacturing shim washers.