Are you looking for bespoke manufactured shim washers in the West Midlands? Stephens Gaskets is a leading manufacturer and supplier of precision machined components, specialising in the production of shims, washers and gaskets based in the West Midlands. With over 50 years of experience in the industry, the entire team have established a highly in-depth understanding on the production of mechanical components – allowing the company to mould its services to meet a wide variety of requirements and applications. The bespoke service at Stephens Gaskets provides unlimited variations of products and therefore means that every single individual client is guaranteed the opportunity to be made the exact solution for their requirements; a shim that ticks all the right boxes.
What is a shim?
A shim is a small circular component that can be implemented into the inside of a mechanical device or piece of machinery. Depending on the size of its surroundings, it can vary in its size, thickness and what it is made out of. The exact properties of are influenced by the application is it required for use in; some environments will need something small and corrosion resistant, whilst other applications will require a large, electrical insulated shim washer. While metal is one of the most common materials to produce them from, the component can also be made from other materials too such as rubber, plastic, and cork. It is designed to bear impact and act as a spacer – therefore the material it is made from, its thickness and its measurements will depend on the type of machinery or project which it is being fitted into.
The uses and applications of a shim
Its main purpose is to fill a gap or space between objects and components inside a mechanical device. Inside a piece of machinery there are many different parts and components which work together to make the device run properly, however unnecessary space in between these parts can leave space for movement. If these parts have the space to move around, they can hit into other components and parts of the machine's interior, causing damage and potentially jeopardising the performance of the machine. By filling the gap with a shim, it will create a tighter alignment and act as a barrier for any movement from the parts. It is designed to bear the weight of any impact caused from moving components – therefore minimising the risk of damage to other important pieces of the device. Due to the nature of where and how shims are used, there are many different industries which can make use of the component including: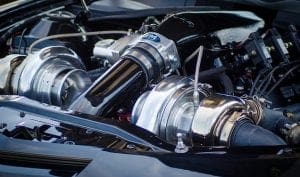 Automotive industry – In cars and other vehicles, they are often used to adjust the space and clearance between the components inside an engine. A common automotive application for a shim is when the part is inserted into or underneath bucket tappets, in order to control the valve clearances. The thickness will determine the clearance area, and can be adjusted by changing the thickness.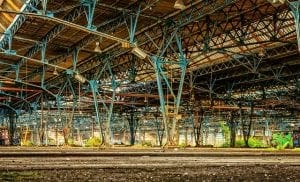 Construction – Shims are commonly used in the construction industry to help bridge spaces under tilt feet or height discrepancies between structures that need to be coupled together. They are also used to adjust horizontal distance when a precise alignment and bridging between machine components and assemblies is required to take place. In this scenario, bespoke precision shims that have been specifically designed for this fitting will be used.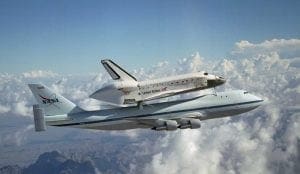 Aerospace – In the aerospace industry, precision shims are used as a reliable compensator to absorb the shock impact between mating components. Rather than have each component precision machined to achieve a perfect fit, a shim is used instead to offer the same flawless alignment.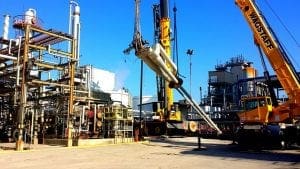 Oil and gas – Like many other sectors, the oil and gas industry makes use of a shim for 'sacrificial' purposes. The shim acts as a sacrificial plate, absorbing the wear and tear that would usually affect that actual components – causing friction damage and general wear and tear. It is much more economical to replace once it has been damaged, as opposed to replacing multiple parts inside the mechanical device. They are also installed at the base of a particular component, in order to create a perfect alignment of the two assemblies. This is an important role for the shim, as any misalignment between components, (rotating ones in particular) could jeopardise the functioning of the machine.
The industries listed above are just a few of many different applications that a shim can be of assistance in. Shims are widely used in many more commercial projects too including milling, heavy machinery, carpentry, plumbing, and medical sectors. Shims can be used in commercial and industrial applications – for both small and large-scale projects – and can benefit a wide range of different projects and machinery. The many uses for a shim means that suppliers need to be able to produce them in plenty of different materials – to ensure they perform at their best in the required environments. At Stephens Gaskets we are leading shim washers suppliers, and you'll be presented with endless options of choice, so you can rest easy knowing you'll get the right component for your device.
The advantages of using a shim in your project
Shims are a popular investment to implement into projects due to the economic advantages they bring. Suppliers such as Stephens Gaskets can manufacture and supply shims in bulk, and at competitive prices which means they can be replaced fast – without breaking the bank. Due to the fact that shims are commonly used to take on the impact that would otherwise be affecting a more valuable component, they save money and time as the risk of having to replace more expensive parts of the project is much lower.
Whether you are using one for precautionary measures, or to meet a proven need for the component, fitting a shim into your project is always going to be a positive move. While shims are often fitted to compensate for an unanticipated gap, companies can save more money and time by incorporating a shim into the assembly of the project as a preliminary measure.
Shims generally have a much faster turnaround time than other components, which means they can support your project quickly, and cause minimal disruption. This works much better than having to replace or repair a larger and more complicated component.
By fitting a shim into your project, you can reduce assembly costs, increase product lifespan, optimise project performance, control refurbishment costs, and give the interior of your device the protection it deserves.

Shim washers m

aterials at Stephens Gaskets West Midlands

As leading experts in the industry, the team at Stephens Gaskets have a full understanding of each individual scenario and application that a shim can be used in. Acting as an alignment corrector and a tool to receive the impact of moving components, a precision shim washer needs to be created to specific measurements and properties in order for the part to be able to do its job correctly. A major aspect to be taken into consideration when it comes to shims is the material that the component is going to be made out of. For example, brass is a material which has non-sparking properties, this means it is a good shim washer material to use if it is required for an application that involves chemicals and explosive gases. Brass shim washers are supple and boast acoustic properties, making them ideal for use in electrical appliance manufacturing too.

On the other hand, aluminium is a non-magnetic material and is therefore popular in applications that require a non-magnetic impact barrier.

Plastic shims are well known for their impressive durability and can be manufactured to all shapes and sizes at Stephens Gaskets. Most plastics can resist corrosive materials such as oil, making them very long-lasting and highly adaptable. Plastic shims are easy to manipulate, giving customers a wider scope of applications to use them in.

Stephens Gaskets aim to produce shims for as many different applications as possible, which is why they boast a wide range of shim materials and shim foil for clients to choose from. All of the materials are sourced from leading and trusted suppliers to guarantee quality and consistency throughout each and every shim that is manufactured.

Some of the materials that can be used for our shim washer assortment at Stephens Gaskets include:

Alongside an extensive list of material to work with, Stephens Gaskets can also provide specific finishes including laminated shim washers and ones with self-adhesive backing.

Not sure what type of shim material will work best for your project? The highly experienced team of experts at Stephens Gaskets will carefully assess your requirements, before helping you determine the most appropriate and fitting material to make your shim from – to ensure you get the perfect component for your project.
What is the process for bespoke shim manufacturing?
Bespoke shim manufacturing is an increasingly popular service offered to clients in an all-manner of different industries. Whilst pre-cut shims can be more than enough for some projects, certain applications will require a shim made to a specific and non-generic form. Stephens Gaskets boast an in-house manufacturing suite equipped with state-of-the-art technology to create custom-made precision machined components for many different purposes.
The machines used to manufacture the bespoke shims are highly powerful laser cutters, controlled by advanced CAD (Computer Aided Design) technology. Before beginning the manufacturing, a design will be drawn up representing the exact requirements the client would like from the proposed shim. Once the material, size and thickness of the component has been decided, the information will be inputted into the machine before the extremely accurate lasers cut through the shim foil to create the bespoke part.
The benefits of bespoke shims
Aside from the fact that bespoke shim manufacturing means you will be receiving a perfectly matched shim purpose-made for your own individual requirements, there are also many other advantages to having a custom made shim.
The process of laser cutting shims is highly accurate, making it ideal if you are looking to bulk buy a set of the same shim. Components are guaranteed to be consistent in shape, size and thickness and will all reach the high standards of manufacturing you expect to receive from a leading supplier of precision machined components.
The advanced technology used to cut through the shims enables a fast turnaround time, regardless of whether you have ordered a small or large scale batch of components – which means there is minimal disruption for your project while waiting for your order to arrive.
Finally, bespoke shim manufacturing at Stephens Gaskets can also prove highly economical. Using CAD, the machinery can calculate exactly how many pieces can be laser cut from each sheet of material. This reduces the amount of material wastage and ensures clients are receiving the optimal number of shims from each sheet each and every time.
Bespoke shim washers in the West Midlands | Why choose Stephens Gaskets?
Established in 1947, Stephens Gaskets have spent decades learning about, investing in, and dedicating themselves to the world of precision machined components. The company has developed an impressive portfolio of clientele, offering mechanical solutions to some of the world's most demanding industries. Every member of the team is fully trained in what they do, and the entire team strive to use their knowledge to guarantee every client receives a component that matches perfectly to their requirements. With a suite of advanced machinery run by expert technicians, you can be sure that the company can produce shims for every application needed – and at extremely competitive prices. With Stephens Gaskets, you'll receive a bespoke shim that has been crafted by leading experts, ensuring it meets every one of your requirements without compromising on quality or value for money.
If you are interested in finding out more about bespoke shim washers West Midlands, visit the Stephens Gaskets website at shim washers today. Alternatively, you can call 0121 544 5808 to speak to a member of their helpful and experienced team.
If you enjoyed reading this article you may also like to read our previous post on our laser cutting service.