Shim manufacturer, Stephens Gaskets, worried about overseas competitors, being able to produce cheaper products.
"Inexorable" is how the managing director of small UK shim manufacturer Stephens Gaskets describes the ever-strengthening pound.
"It just hasn't levelled off and seems to be increasing month-on-month without slowing down," Rex Baynton tells the BBC.
Over the past year, sterling has gained about 13% against the dollar and about 10% against the euro, reflecting investors' conviction that interest rates will rise before the end of this year.
Against emerging market currencies, the rise has been even more dramatic, with the pound surging 24% against the Turkish lira.
While those just about to head overseas on their summer holidays may be cheering at the extra spending money the pound's soaring strength will give them, for British shim manufacturer,  Stephens Gaskets, which export their goods (mainly gaskets and shims) overseas, it is beginning to be pretty painful.
Shim manufacturer worried it can't compete with overseas prices
Stephens Gaskets exported between 50% and 60% of the gaskets and "shims" – washers or thin pieces of material used to make parts fit or reduce wear, for instance between two car parts – it made over the past year.
And while the niche nature of many of its products has meant orders have proved resilient, Mr Baynton says he is now concerned about the strength of the pound, particularly against the dollar, because it will mean its US competitors' products are cheaper.
"I'm starting to worry. We are reaching the point where customers are going to ask what we will do about it. Customers are going to say we need to cut prices, which will obviously cut profit as a shim manufacturer."
Similarly, the British division of Indian-owned SPP Pumps, which manufactures pumping systems for a wide range of industries, exports between 70% and 75% of its products.
Ken Winn, operations manager for the UK, the firm's main manufacturing division, says he has already seen a drop in its order intake linked to the rise in the pound against the dollar.
He fears that any further gains made by sterling will mean the firm will lose business.
"When the pound was at the 1.60 level against the dollar we were managing okay. Now it is above $1.70 we are seeing real issues and we are beginning to lose out to competitors."
The UK division is currently awaiting approval from the firm's board for a larger testing capability, which would require a new building and new staff.
"The business case we are putting to the management board will be impacted by the exchange rate. It's a fairly reasonable-sized investment and there is now a risk that it will go to the US rather than the UK," he says.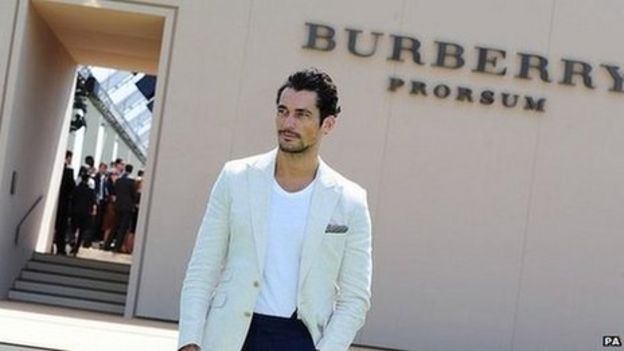 Large British firms, which need to translate the profits made overseas back into pounds for reporting purposes, are also feeling the pain.
Luxury fashion brand Burberry said recently that if it adjusted its 2014 profit according to the current exchange rate, it would be a whopping £55m lower. If the pound's rise continues, it said the impact on profit would be "material".
A host of British firms including Associated British Foods, which owns clothing chain Primark, engineering software firm Aveva, chemical maker Croda, Royal Mail, brewer SABMiller, Mothercare and BBC Worldwide have recently made similar complaints.
In total, FTSE 100 firms, which make an estimated 80% of their revenues overseas, issued 14 profit warnings during the first quarter of this year, more than at the height of the financial crisis, according to a report from accountancy firm EY.
And the number of firms blaming exchange rates for this surged. Between 2008 and 2013, just 4% of listed firms cited adverse exchange rates when issuing profit warnings, yet in the first quarter this hit 26%, according to EY's research.
But it's not all bad. Essentially, the rise in the pound creates "winners and losers", says Samuel Tombs, senior UK economist at Capital Economics.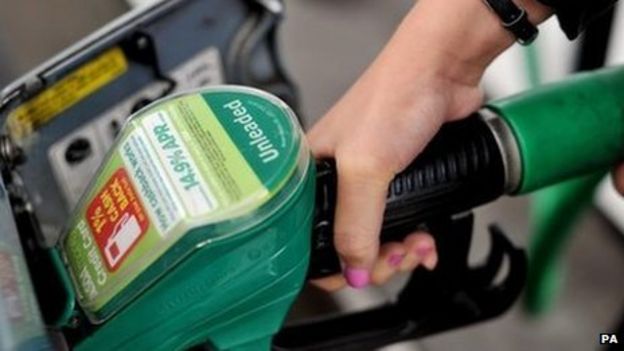 One of the winners, he notes, will be the man on the street as the pound's upward march will help to reduce shop prices as retailers are able to buy more goods for the same amount of money.
"Prices won't move straight away because retailers have contracts to buy at a certain price so it will take up to nine months to affect prices," he says. "But this will help to support living standards and should start to bring about an increase in real earnings."
Drivers also benefit as Angus Campbell, a senior analyst at currency trading platform FxPro, explains: "Crude prices have risen so the price of petrol should be higher.
"But because it is priced in US dollars, essentially we are importing deflation. That's why inflation is falling because fuel cost is a huge part of most people's everyday budget."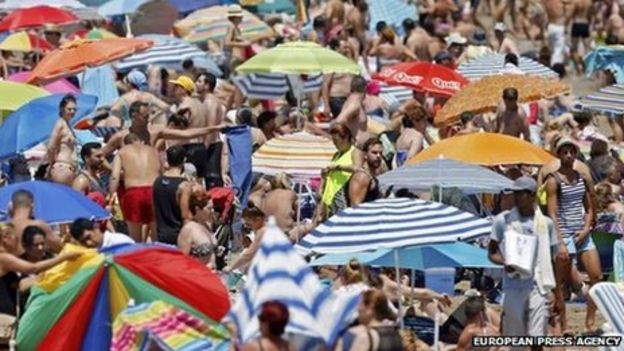 Of course the most obvious group of winners are those travelling abroad, although holidaymakers may not get as high an exchange rate as they expect.
Mr Campbell notes that there is around a 10% gap between the spot exchange rate quoted online and the typical rate an individual exchanging a relatively small amount for their holiday will receive.
"It has to be quite a big move for tourists to benefit, but nonetheless someone going to New York now compared to a year ago, for example, will benefit," he says.
But for those currently suffering from the pound's strength, there is one indisputable fact which should reassure. What goes up, must at some point come down. And when the pound does eventually begin to drop, they will in turn start to benefit.
Here at Stephens Gaskets Limited, we are an experienced shim manufacturer.
Read our previous blog on Laser Cut here.