Various Gauges/Thicknesses
Stephens Gaskets offers you the best in laminated shims and foil, but why choose these particular shims over others? What are they and which applications can they be used in?
Reduce The Need To Replace Parts
A shim is basically a thin piece of metal which is used to adjust the fit or alignment of a piece of machinery. Looking at it more in-depth, there are three main uses of shims in a mechanical assembly: tolerance compensation, precision alignment, and wear compensation. In tolerance compensation, the shim is used during the design stage to compensate for precision tolerances during its assembly. Precision alignment refers to elements that need to be coupled, where shims are used to keep the parts in their correct alignment. On the other hand, wear compensation refers to the function of shims to compensate for wear, helping the machinery to keep its desired accuracy and reducing the need to replace parts that have suffered from wear.
Made To Your Specifications
When it comes to laminated shims, they have several important features that make them perfect for certain applications. For example, they have many layers that can be peeled back to create the desired thickness. These layers are achieved by using either metal foil or a composite that is bonded – using pressure – to create a rigid structure. These bonded layers mean the shims respond well in a machine environment, and they can be easily adjusted by taking off another layer.
Reduced Assembly Time
Other advantages of using a laminated shim and foil include a reduction of assembly time, a lower cost, increased precision, dimensional accuracy, and quick production line repairs and adjustments. While the type of applications that can benefit from them are wide ranging, the main applications include pumps, motors, gas turbines, hydraulic controls, refrigeration, machine tools, agriculture equipment, extrusion, and more.
Used in Automotive & Aerospace Industries
Laminated shims are often put to use in the automotive and aerospace industries, or any application where rotating shafts and sliding surfaces need to remain parallel, where accumulated tolerances need to be controlled, or where the dimensions of a machinery part can be changed by crushed forces or sliding wear.
Laminated Shims at Stephens Gaskets
Stephens Gaskets was established in 1947 and have been based in Oldbury, Birmingham, ever since. Over the years, we have provided quality pressed parts to a wide range of clients (both UK-based and international) in various different industries – our customer base ranges from diesel engine manufacturers to car and bike clubs. Not only do we offer the highest possible level of technical support, but we also pride ourselves on our fast turnaround time.
Bespoke Service
We offer both laminated stainless steel, brass shims and foil, with a total thickness of 1 & 1.5mm thick and with 0.002½ laminations, which are created by using heat and pressure to achieve a bond.
Call Us Today
If you wish to find out more about our laminated shim packs – as well as any of our other shim products – get in touch today for more details. Our experts will be able to suggest the best shims for your own individual applications, and will be happy to answer any questions you may have about any of our products.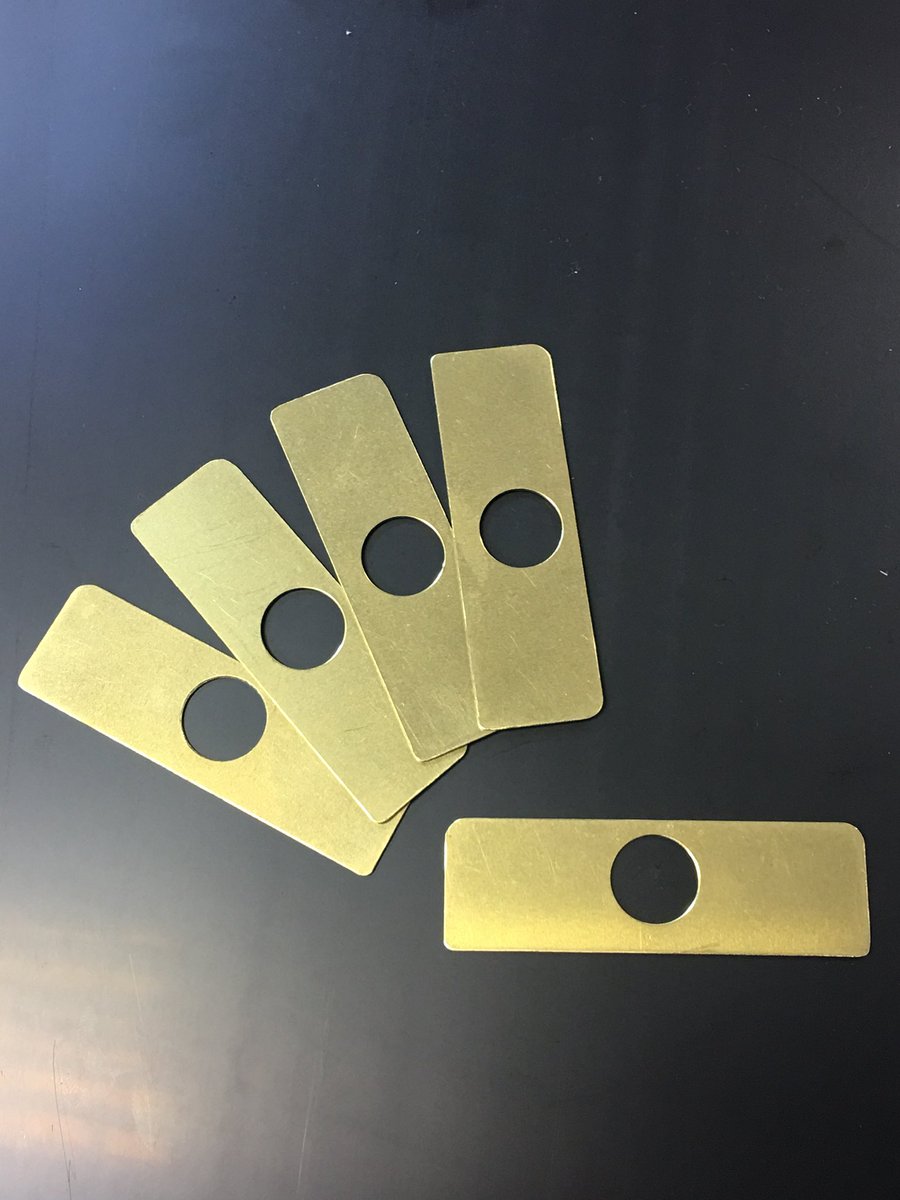 Features:
Rapid lead times
ISO9001
Family business
Made in the Black Country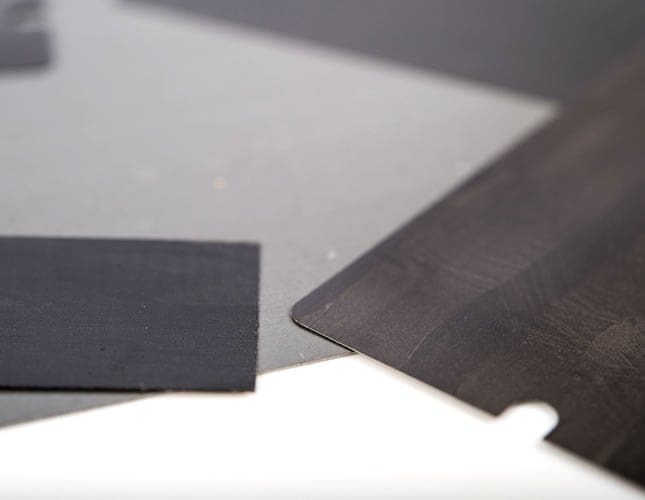 Laminated shims are one of the many different types that we are able to manufacture here at Stephens Gaskets. With over forty years of experience in the industry, we are proud to have established an in-depth knowledge on precision machined components, this helps us to be able to produce products for a wide range of industries and applications worldwide.
Peel Away Shim Stock
These peelable shims offer benefits, such as reduction of assembly times and costs, increased precision and accuracy, and quick production line repairs and adjustments. They can be used in many different applications such as pumps, motors, agriculture equipment and gas turbines.
Quality Guaranteed
Here at Stephens Gaskets you can purchase pre-cut laminated shim packs for added convenience. By investing in pre-cut shims, you'll be guaranteed quality, consistency and accuracy – something that is not guaranteed when attempting to make your own at home.