Various Gauges/Thicknesses
Shim Specialists
Stephens Gaskets are shim specialists, with over fifty years of experience in providing pre cut shims for a wide range of clients. Over the decades, we've provided our services to hundreds of clients both here in the UK and worldwide. We remain dedicated to providing an affordable, reliable and effective service to all of our customers, no matter how big or small.
Trusted Supplier
This has led to us becoming a trusted and relied upon resource for many, many individuals and businesses, comfortable in the knowledge that Stephens Gaskets will provide the best service we can, again and again.
Lengthened Machine Lifespan
Often, the smallest things can make a big difference. While we produce all manner of machinery components of all sizes, we don't overlook the little things that everybody needs and everybody benefits from. Shims are a vital part of any machinery. Accurate and precise alignment is a key component of many different machines, and carefully pre-cut shims are something which is likely to help your machine run more smoothly. Smooth running means higher productivity, a lengthened machine lifespan, and peace of mind, so choosing your pre-cut shims correctly is something everybody should consider.
Saves Energy
Most shims are used to simply fill small spaces within a machine. This can be for many reasons – to help the machinery run more comfortably, or to ensure a level surface to reduce vibration and energy wastage.
Pre Cut Shims at Stephens Gaskets
Whatever you need your pre-cut shims for, Stephens Gaskets can guarantee accuracy and reliability every time. Shims can be made from a multitude of different materials, depending on what it is they are going to be used for, how intensely they are going to be used, and how long they need to last. Plastics, rubber, steel or leather shims are commonplace, as are metal cut shims made from brass or aluminium for more heavy duty usage.
Bespoke Service
Stephens Gaskets produces all of their shims on site in the Midlands, and while many shims are of standard shapes and sizes, we're also very happy to create custom pre-cut shims for more precise or intricate needs. For your convenience, we also offer pre-cut shims with an adhesive surface applied, as well as laminated shims for a smoother, longer lasting finish.
Call Us Today
If you would like more information on our pre-cut shims or any other of our services please contact us on 0121 544 5808 OR here.
Features:
Worldwide delivery
Made in the Midlands
Fast lead times
Quality first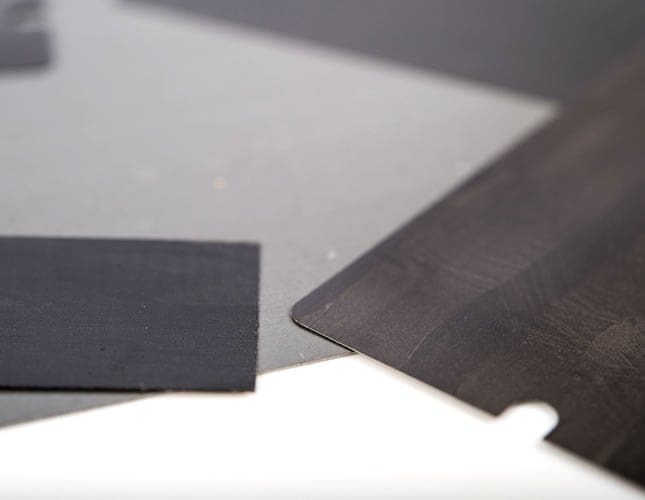 Here at Stephens Gaskets, we are proud to be able to offer our customers packs of assorted pre cut shims. We have spent over forty years in the industry producing precision machined mechanical solutions and, in this time, have developed an in-depth knowledge of shim manufacturing. Our experience has enabled us to become experts in cutting shims, and now we are proud to be providing shim solutions to applications all over the world.
If the inside of your machine has gaps between different components, you may wish to consider implementing a shim into the device. Gaps are formed from ill-fitting components, and provide room for unwanted movement between different parts inside the machine. If movement occurs, the components can hit into each other, causing damage and leading to often costly replacements. Fitting a shim into the gap creates a much tighter fitting alignment, and prevents the components from hitting into each other. Even if they hit into the shim, the shim is likely to be a less costly replacement than the components themselves.
By purchasing a pre cut shim you are guaranteeing yourself and your project a high quality and accurate component that won't let you down. Our pre cut shims are a cost-effective solution for your project, and can be purchased in a wide range of thicknesses and dimensions. We also produce pre cut shims in many different material variations such as plastic, stainless steel, brass and rubber – so you can be sure to find exactly what you need with us.